Every commercial business is prone to risks based on the nature of the products sold and services delivered, and insurance can offer protection to deal with the costs of such risks.
If your business involves selling and installing alarm, stereo, or GPS (global positioning system) systems in vehicles, your business requires insurance. This is a first step towards building a long-lasting, sustainable business and helps protect it from common claims resulting in costly expenditures.
In this article, we outline the potential loss exposures for companies in this industry as well as the specific types of coverage that can help protect your business.
Potential Risks
Here are some potential scenarios that could become a liability for your auto parts supply company:
You install navigation systems in a client's fleet of transport vans. The navigation system in one of the vehicles malfunctions en route, and several deliveries get delayed. The client incurs financial loss for a penalty because of missing delivery time. The client is now suing your business for the damages and you will need to shell out costs for the legal fees and settlements.
Your GPS installer technician causes damage to a client's vehicle while working on location. The client is now demanding repairs be made.
You probably store inventory for future installations on your business premises. You may also store tools used by your installers, as well as furniture and other property. One day, a windstorm damages most of this inventory and tools, leaving you to replace and repair the property at a significant cost to your business.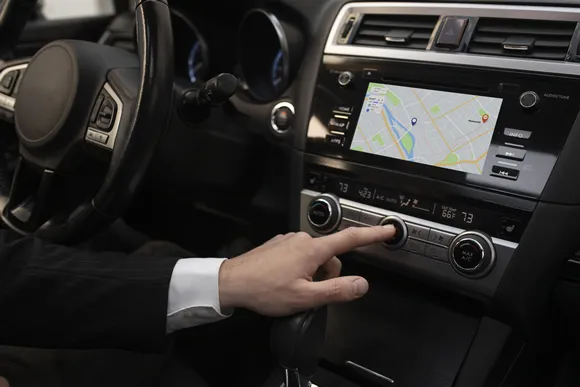 During an installation, an employee gets injured and needs to be rushed to the hospital. They are unable to report to work for several weeks and want to be compensated for lost wages, the cost of medication, and hospitalization expenses.
During a consultation at your office premises, a client trips over an electrical cord and hurts themself. They decide to sue your firm for negligence, pain and suffering, and economic loss. These could be common occurrences for commercial businesses, and installation businesses, in particular. However, a strategic purchase of the right type of alarm, stereo, or navigational system insurance can help protect your firm from the financial losses caused by such hazards.
Types of Alarm, Stereo, or Navigational System Insurance
If your business offers a range of installation services for commercial or personal vehicles, it can be covered by various categories of insurance:
General Liability Insurance
This type of insurance can protect your business from financial fallouts due to third-party lawsuits. Without general liability insurance, you may end up footing the bill for various commercial expenses such as legal costs, court fees, and the cost of settlements.
General liability insurance helps cover the expenses incurred because of bodily injuries sustained by a third party on your office premises, or because of your operations wherever they occur. It also covers third-party property damage caused by your business, as well as libel and slander-related allegations (referred to as personal and advertising injuries) for covered claims.
Professional Liability Insurance
At times, a client may allege that an error or omission accidentally committed by your company lost their company money. This is where professional liability insurance helps protect the business from significant losses.
Professional liability insurance can cover claims for financial loss caused by:
Mistakes, errors, and oversights Negligence or failure to meet quality standards Undelivered services Missed deadlines
The coverage will provide you with a legal defense, and cover the settlement for covered claims. Otherwise, these costs would have to be paid out-of-pocket. The cost of this insurance depends on the potential for liability and the professional exposures a business faces. For instance, third-party professional liability lawsuits for claims made by companies from industries such as logistics may prove to be more costly.
Business Owner's Policy
This is another important policy type for alarm, stereo, or navigational system installation insurance. A business owner's policy includes general liability and property insurance. As a business owner in this industry, you must be prepared for situations where your business property gets damaged. This could be caused by certain weather events, fires, vandalism, lightning, and theft, among other perils.
The property section of this policy covers the cost of such damages, enabling you to facilitate the quick repair and replacement of damaged property and equipment, as well as quickly resume company operations as usual.
Worker's Compensation Insurance
Your auto service business probably hires a mix of installers, sound experts, customer service, marketing, and accounting personnel. There is potential for staff to be injured on the job. In such cases, they may need to be hospitalized and receive medical treatment for a sustained period.
Worker's compensation insurance can cover these medical costs as well as a percentage of the employee's lost wages while they are unable to work. It may also offer a death benefit to the worker's family in case of a fatal accident. Benefits are governed by state laws.
Protect Your Company Today
Installing equipment in personal and commercial vehicles comes with risk. Even if your company aims to offer high-quality services and you have the best of intentions, there is potential for things to go wrong.
Having the right kind of alarm, stereo, and navigational system installation insurance prepares your business for a variety of situations. Partnering with an insurance advisor with experience in the commercial insurance landscape also helps your company with the answers you need to make an educated decision on what insurance to buy.
If you are looking to purchase business insurance, reach out to us at Insurance Advisor for guidance and affordable quotes. We make online business insurance easy to understand and simple to purchase. Visit our user-friendly digital platform or speak with a licensed commercial insurance agent at 855-600-2384 today.
We Are a Trusted Insurance Provider