What is Commercial Property Insurance?
Commercial Property Insurance is a policy designed to protect commercially owned, stationary assets. It covers business-owned real and personal property from covered perils in the policy. Mobile assets away from the business need a different type of insurance known as inland or ocean marine insurance.
Who Needs Commercial Property Insurance?
Any company with owned assets should get commercial property protection. While these policies can be expensive, they should not be considered optional. Do not leave your firm exposed to the risk of damage to your owned property, or do you want to pay out of the bottom line to repair or replace your damaged assets?
What is Commercial Property Insurance Coverage?
Commercial property insurance helps your business protect against damage to owned property by replacing or repairing the damage suffered. With a burglary loss of inventory, the property policy will pay to replace if you have replacement cost coverage or determine your loss amount based on actual cash valuation. Actual cash valuation uses a depreciation schedule to get to what the value is today based on the age of the item lost. Consequently, it covers the building you own (or lease if the lease requires), equipment, furniture, fixtures, and inventory. If specifically insured, fencing and signage may also be insured by endorsement. Three types of property coverage forms are available for your commercial assets:
Basic form - This comprehensive policy is intended to insure your assets for damage from fire, lightning, explosion, smoke, windstorm, hail, riot, civil commotion, aircraft, vehicles, vandalism, sprinkler leakage, sinkhole collapse (in FL catastrophic ground movement), and volcanic action. Loss caused by theft is not covered under the basic property policy form.
Broad form - In addition to the perils covered in the basic form, a broad form policy adds coverage for damage to property caused by falling objects, the weight of snow, ice, or sleet, water damage (in the form of leakage from appliances), and collapse from specified causes.
Special form - This type of property insurance will safeguard the business assets from the basic and broad form perils and other losses not listed in the Exclusions section. Standard exclusions include ordinance or law, flood, earth movement, war, military action, government seizure or destruction, wear and tear, infestation, fungus, wet or dry rot, bacteria, virus, pollution, nuclear hazard, utility services, explosion from pressurized vessels, employee/owner theft, and market loss.
Note, coverage for the exclusions is usually available under other types of insurance coverage, for instance, flood, earth movement (earthquake), pollution, and employee theft.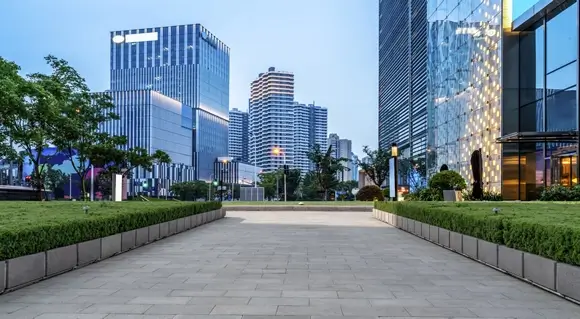 Commercial Property Exclusion details
Commercial Property Insurance is exhaustive but not truly "all risk.
War - Damage to buildings caused by war is not covered under most property policies. These include damage from missiles or other devices of war, as well as terror attacks (unless terrorism coverage is purchased).
Earthquakes - Commercial Property Insurance policies do not cover this type of risk. Some insurers could provide an endorsement to add this protection. Otherwise, you should contact an earthquake authority insurer to acquire this protection.
Flood - Flood will almost always require a separate flood policy.
Virus – Property policies do not cover property loss caused by a virus. A property policy provides business income coverage, and the virus exclusion also applies to loss of business income due to a governmental order to close a business caused by a virus.
What determines Commercial Property premiums?
The nature of your business is a factor in determining the commercial property premium, but probably not the most important one. The location of your business is one of the most significant risk factors for property insurance. Are you located on the coast? Are you in a known earthquake or flood zone? What is your distance to the coast, and what state are you located in? Next to location, your building details such as type of construction, year built, if the building is over 25 years, the roof's age, and having updated mechanical systems such as electric, plumbing, and HVAC are contributing premium factors.
Every company is unique, with different variables to take into account. Business owners can package property with general liability coverage on a business owner's policy. By bundling these coverages, a business may save some money. A small company may spend just a few thousand dollars annually, whereas a large coastal hotel might spend over $1,000,000. It isn't easy to estimate property premiums without knowing all the variables of a business operation. Generally speaking, a business in the midwest may pay $3 per $1000 of coverage, and a company on the coast of Florida could pay between $15-20 per $1000 of coverage.
More on the factors that impact property premiums
Geography - This can help your insurance provider determine what environmental hazards your company may confront, such as floods, tornadoes, and other covered perils.
Building Value - A large office or manufacturing facility will probably cost considerably more than a small, single-tenant office building.
Age of building - Older properties, in particular, have insurability issues. Let's face it, construction materials, wiring, air conditioning, and heating systems have all had technological advancements. Older heating systems, copper wiring, and aged roofs will lead to more severe claims. For example, a fire caused by an old electrical system could lead to a total loss of a structure.
Fire protection - Proximity to a fire department and fire hydrants will likely allow you to save some premium when insuring a property. Sprinkler systems and central station fire alarms will help decrease the property premium.
Type of equipment - Industrial equipment costing more than a home-based sewing machine will feature heavy insurance coverage.
Age of equipment - More expensive premiums may accrue if your machine's parts are challenging to repair or are more likely to break because of heavy use. Alternatively, repairing older equipment may be less costly than replacing cutting-edge technology.
Property valuation method - Replacement value coverage costs more than actual cash value coverage. The former covers the cost of a brand-new item, while the latter covers the item's depreciated value.
How can you reduce Commercial Property insurance costs?
You can proceed to reduce your insurance costs and lower your premium rates by taking specific steps:
Keep your risk level low.
To achieve this, you might:
Buy a newer building for your business
Keep the roof and mechanical systems updated
Choose a location with less weather or geological risks
Install a fire sprinkler system
Install a central station security system
Be active about minimizing fire hazards in the workplace
Conduct regular safety checks to keep your location safe
Learn from previous claims
Examine preceding claims and determine if there are any loss trends and what you can do to prevent those losses in the future. For instance, if you suffered a burglary with theft of merchandise, you may want to get an upgraded, state-of-the-art central station security system.
The more you choose to lower limits, the more you'll save on your insurance policy. Remember, a coinsurance percentage usually requires a certain percentage of coverage based on your total values at risk. Higher deductibles will lower your overall property premium but not as much as you think. A deductible is an amount you must pay before your insurance policy kicks in. Asking to see quotes with different deductible options will help determine if it's worth increasing the deductible.