Umbrella or Excess Liability
Commercial Umbrella liability insurance is a type of liability coverage which provides additional limits over the underlying liability limit on a scheduled policy. It can be written over general, auto and employers liability or any combination of those lines. It may offer first dollar liability coverage if an incident is not covered by the underlying policy (if not otherwise excluded) and this coverage will be above any deductible or self-insured retention on the policy. Excess Liability also provides additional limits over the underlying liability policies, but in a more restrictive manner.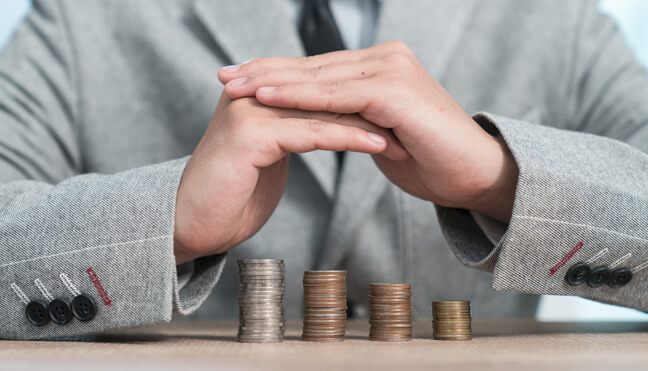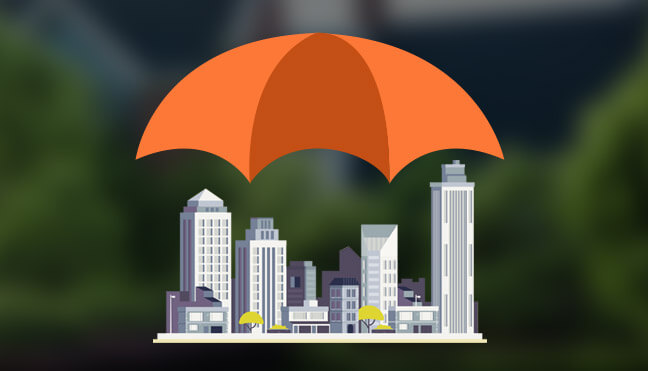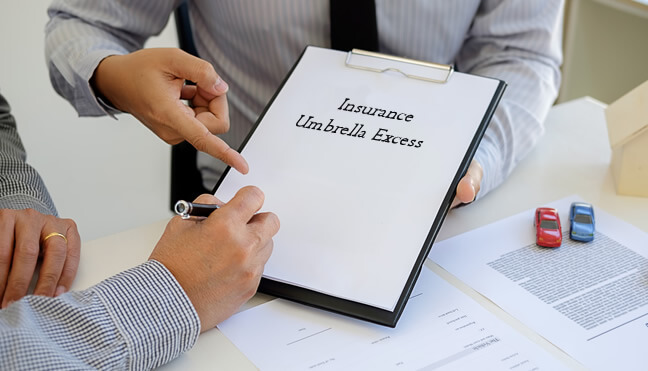 Rain or shine your business needs to keep running. When the storm clouds roll in and your business is going through a challenging time, you'll be glad to have an umbrella to protect you. In fact, Umbrella insurance, or Excess Liability, the insurance policy you need most.
Perhaps you already have Commercial Auto, General Liability, and other commercial coverage. However, once you exhaust the limits on those commercial policies, you'll be left to pay out-of-pocket for any claims that exceed those limits. Both of these policies require certain limits on the underlying policies. In most cases, it is needed for all lines.
Umbrella and Excess Liability Insurance Are Actually Different
You might hear people using the terms Umbrella or Excess Liability that's not quite correct. Both of these insurances are similar but not the same.
To clear up any confusion, here's what each policy is really all about.
Excess Liability Insurance
Excess Liability policies give you additional limits that go above and beyond your primary policy's limits. A big "but" to remember is that Excess Liability only protects you for the same things your primary policy covers. Excess Liability will not cover any exposures that aren't covered under the primary insurance policies. There are even some Excess Liability policies that will cover fewer risks than your primary insurance.
Excess Liability coverage can be used as a secondary insurance to multiple business insurance types. For instance, you can get Excess Liability as a secondary coverage to General Liability, Commercial Auto Liability, and Employers Liability. The claim or accident always needs to be reported to the primary insurance carrier and if the claim is anticipated to exceed the underlying policy's limit it should be reported to the excess carrier as well.
Business Umbrella Insurance
Insurance Umbrella policies are also Excess Liability but more robust. That's because Umbrella coverage may be more comprehensive than an Excess Liability policy. It may protect you from claims that your primary policy will not.
An Umbrella, like an Excess Liability policy, can be over different underlying commercial coverages. If you invest in an Umbrella you can use the excess limits in conjunction with your General Liability, Employers Liability, and Commercial Auto policies.
Shop Carefully for Umbrella or Excess Liability
Be aware that, for the most part, insurance companies may call a policy an Umbrella or an Excess Liability. You or your agent should review the policy contract to make sure you are getting the right type of coverage for your circumstances. So even though you're shopping around for Umbrella coverage, you may be surprised to find the insurance carrier is actually selling you an Excess Liability plan marketed as "Umbrella". Be sure to understand what you have before a claim.
Working with an experienced commercial insurance agency can help keep your shopping focused on the specific protection your business truly needs.
Umbrella/Excess Liability: Claims Example
Let's imagine you have a Commercial Umbrella policy, as well as a General Liability policy. You run a neighborhood coffee shop. A regular customer falls on the premises and is seriously injured. Your customer has surgery and ongoing medical treatment. Plus, they miss quite a few . The injured person then sues the cafe to recoup all the expenses associated with this injury.
First, you file this claim with your General Liability insurance company. There are costly attorney charges, court fees, and a large settlement payout. This exceeds your $1M General Liability limit. Now you can file a claim with your Umbrella insurer to cover the remaining expenses protecting your bottom line.
Umbrella/Excess Liability: Common Exclusions
As with any insurance coverage, there are definitely exclusions to what your Umbrella/Excess Liability insurance will cover. Some common exclusions include:
Any claim you haven't already submitted for coverage via the underlying policy will not be covered.
Any claim already covered in full by your underlying insurance policy. If there are any excess damages that go beyond the primary plan's liability limits, then and only then can you file an Umbrella claim.
Commercial property insurance claims are not covered for inventory, equipment, or office furniture.
Employee discrimination lawsuits are excluded.
Professional liability (aka errors and omissions or malpractice) claims are excluded from Umbrella policies.
Cyber Liability, Network Security & Privacy Liability are not covered
Umbrella/Excess Liability: Premium Cost
As with all insurance, both Umbrella and Excess Liability premiums will vary depending on several factors. Insurance carriers quote based on different exposures in general. Plus, the policy limits and type of coverage that is underlying will influence the final premium. Finally, insurance companies will evaluate the type of business you have when assessing your risk and ultimately determine your premium price tag.
Many small businesses pay anywhere from $1,000 to $3,000 annually for a $1,000,000 commercial Umbrella/Excess Liability policy for General Liability only. Depending on the size of the business, number of vehicles owned and loss history, commercial Umbrella/Excess Liability insurance can be somewhat expensive.
No Matter the Weather, Carry Your Umbrella
Buying commercial Umbrella coverage or Excess Liability coverage is really just additional limits for your primary insurance. If your primary plan doesn't cover the full liability cost loss then your Umbrella/Excess Liability is on standby to cover the excess costs.
Getting the right business Umbrella policy or Excess Liability policy will simply give your business an extra layer of financial protection and peace of mind. If you have any questions or want to learn more about expanding your existing business insurance portfolio, you can certainly talk with one of our knowledgeable commercial insurance agency agents. Get in touch with us to get the best umbrella insurance quotes online.
Click here for more Frequently Asked Questions on Umbrella Liability Insurance.