Carpenters deploy mathematical skills to complete complicated projects and other manual tasks that lead to striking results. From basic math to trigonometry—calculating floor and wall measurements—carpentry work involves mental as well as physical labor.
Carpenters construct, install, and repair residential, commercial, and industrial structures. They work with wood most of the time, but their work may also include elements of steel, concrete, manufactured wood, and other materials. They read blueprints, drawings, and sketches to build according to the client's design.
All the nuances of carpentry make it a risky business because it involves working with power tools, heavy construction materials, and precise measuring. Carpentry work exposes the business to potential accidents and errors, which create liability. Along with proper safety protocols, equipment training, and loss prevention, it's vital to have business insurance as a shield against unexpected situations occurring on the job.
The Importance of Business Insurance for Carpenters
Whether one works as a carpenter independently or runs a carpentry business, business insurance is an essential tool for responding to potential claims that could impact the company's balance sheet.
Carpenters are exposed to a variety of risks and liabilities, including:
When an employee gets badly injured by a saw, the business owner will be liable to pay for the medical expenses incurred by the employee, as well as a percentage of lost wages.
A carpenter's tools or materials could get stolen from the construction site.
A carpenter's unsecured electrical cord caused a client doing an inspection to trip and fall.
These are a few instances when carpentry businesses can fall into financial and legal troubles. To save your business from paying hefty legal expenses, settlements, or awards, buy business insurance that will respond to the types of claims you anticipate.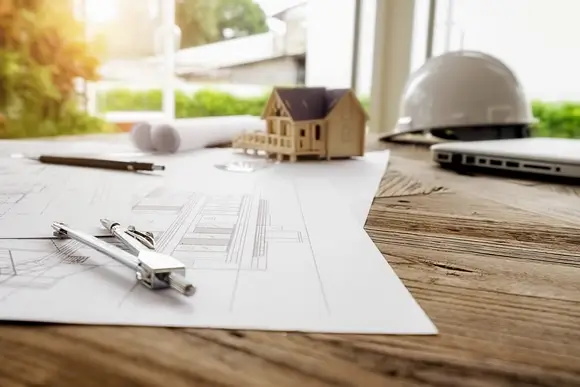 Types of Business Insurance for Carpenters
Recommended coverages for carpenters:
1. General Liability Insurance
Carpentry business owners should ensure that product and completed operations insurance is included in this policy. This type of insurance provides coverage after the work is completed. If your work causes injury or property damage after you leave the job, this is the coverage you need to have. Sometimes, general liability will be quoted without this coverage to get a lower, more appealing premium. Don't be fooled, you need products and completed operations coverage for any construction work, not just carpenters.
For instance, a carpenter makes an item of furniture for a client. The client later claims that it fell and hurt them. In those situations, products and completed operations liability will cover damages incurred by the client for medical costs and legal fees.
One can also bundle general liability insurance with commercial property insurance and buy a Business Owner's Policy (BOP) or a Commercial Package Policy (CPP) that will be economical. The commercial property insurance component of a BOP provides coverage for loss or damage to business-owned property from perils of fire, wind, riot, vandalism, theft, explosion, and more.
2. Inland Marine Insurance
Contractors' Tools and equipment insurance helps pay for the repair or replacement of tools if they get stolen or damaged from a covered peril. The objects must be less than five years old to get replacement cost otherwise, they are valued at actual cash value. Contractors' tool and equipment coverage is a form of inland marine insurance where your equipment is covered while away from the business location such as, during transport, at a job site, or left in a vehicle.
Carpentry involves working at several sites that can pose a risk to tools and equipment, such as a toolbox getting stolen at a client's yard. This insurance will help alleviate the financial burden of such unforeseen events.
Another type of Inland Marine insurance is called an Installation Floater. If your business installs expensive cabinetry or woodwork, you will want to consider this coverage. It's similar to coverage on equipment but is designed to cover materials that are in the process of being installed. You may have material delivered to your shop where it is covered while there, but once you load it up for delivery to the site, coverage ceases at the shop. If an auto accident occurs and the cabinets are a total loss, hopefully the business has the funds to replace them because, without an installation floater, there is no coverage on the damaged cabinets.
3. Professional Liability Insurance
This policy provides coverage against lawsuits filed by clients for professional mistakes or oversights by carpenters. It's also known as "errors and omissions" insurance. This policy pays for claims from a client for delays in completing services, negligence, failure to deliver promised services, errors and oversights, and failure to follow the blueprints.
4. Workers' Compensation Insurance
Most states require this policy for companies with several employees. It provides coverage to pay medical expenses when an employee is hurt, while working. In the carpentry industry, physical labor is intense. Naturally, there is a high risk of bodily injury to the employees. Therefore, it is imperative to have workers' compensation insurance.
Workers' compensation insurance pays for ongoing care, missed wages when the employee is unable to work, funeral expenses in case of fatal accidents, death benefits, etc. The Employers' Liability insurance, which is part of most Workers' Compensation policies, pays for legal costs if the employee files a lawsuit against the employer for negligence in causing the injury.

5. Commercial Auto Insurance
Carpenters not working in a shop regularly commute to various job sites for work. Driving a company-owned vehicle to and from work sites poses a high level of auto liability risk. A collision could lead to another motorist getting injured or the costly repair of their vehicle or the company vehicle. Commercial auto insurance provides coverage or property damage and bodily injury resulting from auto accidents. If someone is hurt, odds are your business will be facing an auto liability lawsuit for the injured party's medical bills, and other expenses that arise from an accident if your driver is at fault.
6. Payment & Performance bond
Payment and Performance Bonds are a type of surety bond. It is strictly underwritten with the financial condition of the company, playing a major part in whether a bonding company will issue the bond. It is a financial guarantee between the contractors (Principal), the Surety Company, and the owner (Obligee). It guarantees that the bonding company will reimburse the Obligee if the Principal contracting business is unable to deliver the contracted services.
Sometimes, the business owner is unable to complete the project because of the loss of key staff, financial problems, or the failure to obtain the desired materials. The Obligee makes a claim to the Surety Co. for their loss because of the Principal's failure to complete the project. Surety bonds are not like insurance, meaning that if a bonding company pays out to the Obligee, the Surety Company will then recover what was paid out from the Principal. That is why good financials of the Principal contracting company is required to get the bond, so the Surety can be reimbursed.
Cost of Business Insurance for Carpenters
The cost of insurance for carpenters depends on many factors. An individual carpenter's premium will be less compared to a carpentry shop with several employees manufacturing cabinets. A variety of other factors also contribute to the premium, including the type of carpentry work performed, such as residential or commercial, business property and assets insured, revenue, payroll, location, type of policy, limits, and deductibles.
Final Words
Undoubtedly, having a comprehensive insurance program for carpentry businesses is a no-brainer. However, when buying essential coverage, it's always good to consider the likeliest events that could cause financial harm to the operations. It's recommended that Carpentry businesses consult an experienced, licensed commercial insurance agent or submit a request for a quote at InsuranceAdvisor.com for more information.
We Are a Trusted Insurance Provider