Insurance is a vital component for businesses, especially those offering project management consulting services, as it helps mitigate potential risks and losses. Commercial insurance offers protection against unforeseen circumstances such as damage to property, third-party lawsuits, and accidents, ensuring business continuity and stability.
Business insurance can also help attract potential clients and partners as it demonstrates a commitment to professionalism and responsibility. Investing in comprehensive insurance coverage is an important step in securing the long-term success and sustainability of a project management or consulting business.
Insurance is Key to Achieving Business Success
Project management and consulting enterprises should secure insurance coverage. Determining the appropriate type of insurance and where to obtain it is a crucial aspect. This piece will delve into the primary forms of business insurance and assist you in discovering suitable insurance for your consulting business.
Project management insurance helps companies secure their finances in the event of losses during a project's execution. Such types of insurance come in various forms. A few of them are listed below:
Director's and Officer's Insurance for Consultants
Directors and officers of public, private, or non-profit organizations can be sued for mismanagement, and small firms with fewer assets may need protection as the cost of defending lawsuits can be financially crippling. Director's and officer's insurance can cover legal defense and damages, protecting against lawsuits that can exceed the firm's net worth.
An example of director's and officer's insurance is if a shareholder sues a company's board of directors for alleged mismanagement of funds. The insurance can help cover the cost of legal fees and any damages awarded in a judgment against the directors, protecting the organization's assets and reputation. Without such insurance, the company may face financial difficulties and a damaged public image.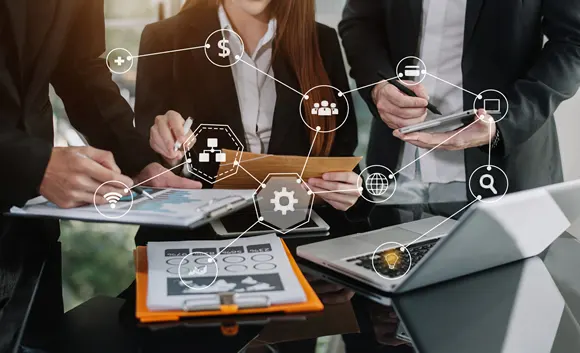 Professional Liability Insurance
Professional liability insurance, also known as errors and omissions insurance, offers protection for individuals and organizations against claims of professional negligence. This insurance is designed to cover professionals such as project managers and consultants against claims made by clients or third parties for financial losses incurred as a result of their professional services.
For example, a project manager fails to detect a design flaw in building plans, leading to structural issues; they are then sued by the building owner for repair costs and lost rental income. The project manager's professional liability insurance can cover legal defense costs and settlements or damages awarded.
General Liability Insurance
General liability insurance is a type of project management insurance that protects businesses and organizations against claims from third parties for property damage or bodily injury that occurs during a project. This insurance can cover the costs associated with defending against lawsuits, as well as any settlement or damages awarded.
For example, consider a construction firm building a residential development. If falling debris injures a pedestrian and they sue for medical expenses and lost income, the firm's General Liability Insurance can cover legal fees and settlements.
Workers' Compensation Insurance
Workers' compensation insurance is essential for project management and consulting businesses, providing benefits to employees who are injured while working. It covers medical expenses, lost wages, and rehabilitation costs while protecting employers from lawsuits related to employee injuries.
For example, if an employee falls and injures themselves during a project site inspection, workers' compensation insurance can cover their medical expenses and lost wages. The Employers' Liability coverage typically included with Workers' Compensation can also protect the employer from liability from an employee lawsuit alleging negligence.
Cyber Insurance
Cyber insurance can protect against cyber-related risks such as data breaches, cyber-attacks, ransomware, and other types of cybercrime. This insurance typically covers a variety of expenses associated with a data breach, including notification costs, credit monitoring, legal fees, and damages for liability resulting from the breach. Cyber liability insurance is an important protection for businesses that collect and store sensitive customer information, as well as for businesses that rely on computer networks and digital systems to conduct their operations.
For example, if a cybercriminal hacks into a company's database, cyber liability insurance can cover costs such as notification expenses, legal fees, and financial losses resulting from the breach.
Key Benefits of Project Management Insurance
Here are some reasons why you should consider getting business insurance for project management consultants:
Financial Protection: Project management insurance offers financial protection for organizations by covering the costs associated with claims and settlements. It helps to reduce the financial risks associated with executing projects by providing coverage for legal expenses and damages awarded for covered claims.
Peace of Mind: Project management insurance can give businesses and organizations peace of mind as they execute their projects. It helps to protect against various types of risks and reduces the uncertainty associated with project execution.
Compliance with Regulations: Some industries and types of projects may require project management business consulting insurance by law. For example, construction companies may be required to obtain liability insurance to bid on certain types of contracts. In these cases, project management insurance can help businesses and organizations comply with regulations and stay competitive.
Competitive Advantage: Having project management insurance can give businesses and organizations a competitive advantage by demonstrating to clients, partners, and stakeholders that they are committed to risk management and protecting the interests of the parties involved in the project.
Buy Project Management and Business Consulting Insurance
Project management insurance helps serve as an integral aspect of project management, offering a multitude of benefits to organizations and project managers. It will help you secure protection against financial losses, reinforce your business' credibility and enjoy a sense of security since it reduces the risks associated with executing projects.
At Insurance Advisor, we understand the importance of project management insurance and offer customized insurance plans to meet the unique needs of businesses and organizations. Our team of experienced insurance professionals is dedicated to providing comprehensive insurance solutions that are designed to minimize risks and maximize project success. Get a quote today!
We A
re a Trusted Insurance Provider