Understanding Insurance for Architects
Architects conceive and design structures whilst adhering to client guidelines. They also may decide to work on construction projects with contractors. This line of work involves attention to detail and highly developed mathematical skills to design a building. Making a mistake in the design of a building or structure can cause loss of life, serious injury, or extensive damage to property thus Architects need protection from lawsuits from clients, the public, or even employees.
Whether you are a freelancer or an owner of the firm, you need to include the following policies in your Architecture Insurance program:
Professional Liability
General Liability
Property Insurance
Cyber
Workers' Compensation
Risks & Liabilities
Let's go through some risks and liability scenarios for reference.
Scenario 1 - You are driving to an onsite client appointment to review blueprints and on the way, your car rams into a motorcycle. If you are at fault for the accident, your commercial auto insurance will cover the medical costs of the other party's bodily injury and damage to their vehicle. If you chose comprehensive and collision coverage for your auto, the damage to your auto will also be covered.
Scenario 2 - A designer misinterprets the renderings and thus causes project delays for a client that is building a hotel. Anxious to open the new hotel, since guests are already booked for opening week, your client makes a claim against your firm for professional negligence, the cost to tear out and rebuild incorrect construction, as well as lost income for the delay in opening. Professional Liability Insurance will respond to provide legal defense and pay the awarded settlement if the client decides to file suit.
Scenario 3 - Upon a visit to your office, a client slips and falls. They injure themselves and sue you for the medical bills, claiming the floor was wet which caused their fall. Your general liability insurance will cover the cost of legal defense, and any judgment or settlement reached to pay for the claimant's injuries and financial loss.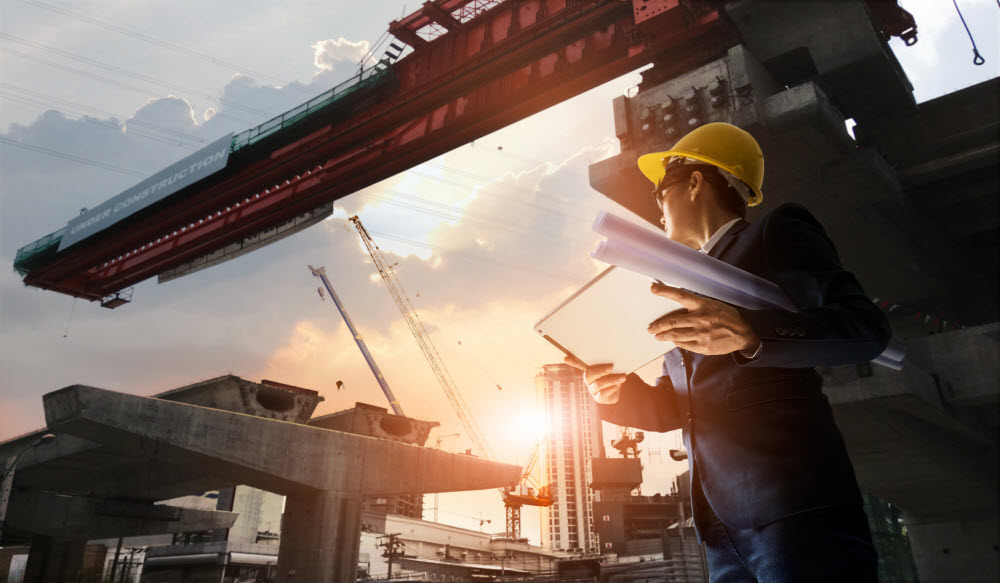 Recommended Policies
Professional Liability Insurance
Since your line of work entails ample attention to detail, even a minute mistake in the blueprint may be a cause for a lawsuit if not rectified. This could be an honest mistake or miscommunication, but such entanglements might risk your practice's financial well-being and the reputation of your company. Professional Liability Insurance is also referred to as Errors and Omissions (E&O) Insurance. This policy will protect your firm against claims alleging negligent professional acts while performing architectural services that cause injury or financial loss.
Business Owner's Policy
A Business Owners Policy is a holistic, customizable insurance policy that bundles the basic insurance needs as follows:
Commercial Property Insurance
Commercial Property insurance covers your owned assets such as the building and contents of your architectural firm. Contents include items such as computers, printers, furniture, and any other equipment while in your office.
Business Interruption Insurance
This insurance covers the repercussions your architecture firm may face as a result of covered damage to your building requiring your business to shut down. Business Interruption insurance steps in; assisting your business to pay required continuing expenses during the period of closure.
General Liability Insurance
General Liability protects you from bodily injury and property damage claims arising out of your business operations for third party injury or property damage occurring at your office or a job site caused by your employees performing their work.
Cyber Insurance
Cyber insurance is a broad term encompassing direct losses to your firm as well as liability to others, packaged into one policy. This policy is designed to protect your company against loss arising from cyber-attacks. Cyber Insurance includes first-party coverage for digital asset restoration, crisis management, and public relations (to mitigate reputational harm), client notification and credit monitoring expense, business interruption, and funds transfer fraud. Third-party coverage comes into play for liability arising out of data breach of sensitive client or employee information on file. Social security numbers, contact information, driver's license numbers, bank account, debit, and credit card numbers can all be compromised by a cyberattack, incurring a huge expense to your business.
Workers' Compensation Insurance
Workers' Compensation and Employers Liability covers the employees working in your architectural firm. Most states require employers to have worker's compensation insurance (depending on number of employees) which covers medical expenses and a portion of lost wages, for your employees injured on the job. Employer's liability will pay to defend you in the event an injured employee sues your business for negligence which resulted in their injury.
Comprehensive Costs
The cost of your insurance depends on the size of your business and several other aspects. We offer a tailored insurance package after analyzing the following aspects:
Revenue
Clientele
Number of employees, payroll, and job function
Office location and values insured
Type and Scope of architectural Projects
Frequently Asked Questions about Architect Business Insurance
1. Why do architects need insurance?
Architects need insurance to protect themselves from negligence claims and errors or omissions. Professional liability insurance provides coverage for legal fees, settlements, and other incidental expenses. Architectural firms also face common business exposures requiring general liability, commercial property, workers' compensation, cyber, and business auto. For large firms, other coverages such as employment practices liability, umbrella, and directors' and officers' liability may be recommended.
2. How much does architect insurance cost in the USA?
The cost of architect insurance varies based on the type of coverage and the limits chosen. It is important to compare different policies and select the ones that best fit the firm's needs. The average premium for a business owner's policy, which includes general liability and property insurance for architects, is about $65 per month or $790 per year for locations not prone to natural catastrophes. Costs vary by location, revenue, area of practice, and limits. Professional liability is a separate policy, and the premium will vary based on similar factors.
3. What are the risks Architects could face?
Architects are at risk for professional liability claims such as negligence, errors, omissions, and breach of contract. They can also face damage to their business property or third-party bodily injury or property damage liability claims. Lastly, architect firms with employees will need to purchase workers' compensation insurance to cover employee injuries.
We Are a Trusted Insurance Provider