Insurance For Sandwich Shop Businesses
As a small deli and sandwich shop owner, you are happy to serve delicious, homemade meals. The business must properly manage perishables and delivery schedules, adhering to safe food handling procedures, while maintaining quality food and service. While juggling all of these tasks, you may miss out on the need for insurance coverage for your business.
Why do deli and sandwich shops need insurance?
Deli and sandwich shops are crowded places with customers, delivery persons, and employees all merging. It is also equipped with cooking equipment, inventories of perishables and non-perishables, dishes and cooking utensils, and other essential operational tools. Here, anything unexpected can happen like injuries, damage to property or premises, and the chances of allergic reaction or food poisoning.
Deli and sandwich shop owners should consider the various insurance policies to reduce the insurable risks and mitigate business losses.
Who needs deli and sandwich shop insurance?
Pharmacy wholesale or retail stores
Bakeries
Ice cream shops
Breakfast & lunch diners
Delis
Sandwich shops
Bagels shops
Cafes
Food trucks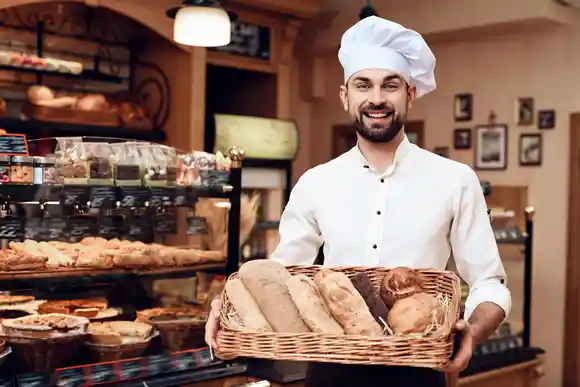 What insurance do you need for your deli and sandwich shop?
A food service business has various and unique operations involved hence the need for different kinds of insurance. Mentioned below are a few of the common types of insurance for sandwich shop business.
Business Owner's Policy
A Business Owner's or Package Policy is known in the food and beverage industry. It combines property and general liability into a package policy protecting the business from common hazards and accidents. Read on for more details on the lines of insurance included in a BOP or Package.
Commercial property insurance
Sandwich shop property coverage protects your business owned property, inventories including owned real estate, kitchen refrigeration and cooking equipment, furniture, fixtures and other supplies. Covered perils include fire, windstorm, tornado, vandalism, theft, riot, civil commotion or damage from vehicle or aircraft, but note these perils vary by policy. Be sure to read your policy or ask your agent to explain what is covered. A couple notable endorsements to ask for are food spoilage, business income and extra expenses.
General liability insurance
General liability covers third-party claims and lawsuits for bodily injury or property damage caused by your business operations, or at your business location. Think slip-and-fall accidents, customer's property being damaged, for instance if coffee is poured spilling onto and breaking a cell phone. Ask about a food borne illness endorsement which can help pay liability claims of sickness and assist in crisis management, or reputation restoration. Delis general liability insurance includes limited personal and advertising injury for claims of wrongful detention, false arrest, defamation due to libel, slander, and copyright infringement. Defence costs are included for covered sandwich shop general liability insurance claims.
Additional insurance coverage for your deli and sandwich shop insurance:
Business Interruption Insurance safeguards the business in case your business is inoperable due to physical damage to the building caused by a covered peril. This coverage will help offset lost revenue to help pay your continuing expenses for approved claims.
Food spoilage pays for the loss of food due to utility interruptions or breakdown of refrigerators. The policy will cover the cost to replace spoiled food as well as associated costs such as cleaning fees, etc.
Liquor liability insurance should be considered for any business that serves liquor. The policy covers your business's legal liability for bodily injury and property damage resulting from serving alcohol.
Worker's compensation insurance covers a percentage of loss of wages and medical bills for employees who are hurt while working. It is for all of your employees, including hosts, chefs, bartenders, bakers, and baristas, waitresses, and delivery drivers.
How much does deli and sandwich insurance cost cover?
It is often a good idea to compare the quotes of several bakers' insurance carriers before deciding on the insurance program. The following factors may impact the premium that you will pay:
Location and size of the shop
Property values insured
Type of eating establishment
Annual payroll
Annual revenue
Running a food service business is fun, but take advantage of the insurance products that can protect your sizable investment of time and money!
We Are a Trusted Insurance Provider