Understanding the Need for Ice Cream Shop Insurance
Ice Cream Parlors are shops that sell and serve ice cream though there is no need to explain this to readers. An Ice Cream Shop faces risks that are unique to this business in addition to the common business risks. An independent insurance consultant can help you with a customized insurance package to protect ice cream shop owners from potential risks.
Probable Risks
The risks that your Ice Cream Shop business can face from normal operations include:
Injuries to employees, customers, and the public
Omissions, errors, oversight, and negligence in the manner the ice cream shop is run
Loss or damage to business property
Claims of property damage liability
Misleading advertising
An Ice Cream Shop insurance can help mitigate the risks of loss and liabilities.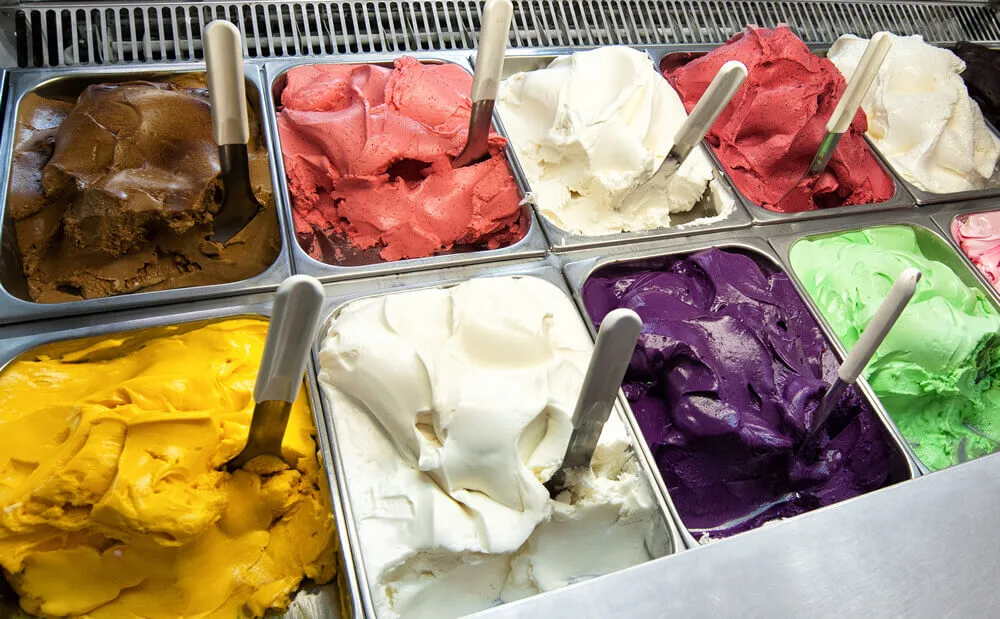 Recommended Policies
You may need a combination of suitable policies to protect your ice cream shop business from the risks it encounters. With the help of insurance agents, you can choose the relevant ones from the following policies to create a package to protect your store from business and commercial risks:
Business Owner's Policy (BOP)
This basic package includes general liability, property insurance, and business income coverage policies bundled at a reasonable price. You can find the right-fit coverage by adding the appropriate policies to the BOP to help protect your business from risks.
Commercial Property Insurance
This type of insurance protects buildings and other business-owned assets, including computers, computer components, tools, furniture, fixtures, inventory, and office equipment.
Business Interruption Coverage
If the business has to suspend its services due to building damage and must continue to pay fixed operating expenses, business interruption insurance can step in to compensate for the reduction in revenue. This insurance can only be claimed for damage that has occurred to the building due to a covered property insurance peril.
General Liability Insurance
While general liability insurance typically compensates for the following risks for an ice cream shop, some general liability policies include protection against advertising injury.
Premises Liability
This relates to compensation for bodily injuries to visitors – customers, vendors, or the public – and damage to the property of the visitors while on your shop premises.
Products Liability
An insurance that protects you from the claims or suits arising from bodily injury caused to the customers from the ice cream you make, sell, or distribute.
Completed Operations
This policy gives you coverage from the claims your customers have against you for damages occurring after you have completed the services, like party-hosting or catering.
Commercial Property Insurance
This policy protects the business-owned assets, including buildings and other assets, like the inventory of ice cream and ingredients, work equipment and tools, furniture, and office equipment from covered perils, such as fires, burglary, vandalism, tornado, etc.
Business Interruption Policy
Also known as business income coverage, this insurance coverage compensates for lost business income to pay for fixed operating expenses till you reopen after suspending your services because of damage to your building from a covered peril.
Commercial Umbrella Insurance
An additional coverage for liability claims made on various policies when there is a gap between the underlying insurance limits and the claim amount from the judgment/settlement. For example, if a lawsuit exceeds your general liability insurance policy limit, commercial umbrella coverage can make good the excess amount that needs to be paid.
Workers' Compensation Insurance
In most states, this policy is not just an option but a requirement. It pays employees' medical costs and a portion of lost wages for work-related injuries and illnesses. This coverage is recommended even when it is not required by law, as it protects your business against huge medical bills from workplace injuries.
Inland Marine Insurance
This policy is best to recover loss or damage during the transportation of ice cream and ingredients, equipment, supplies, and other items from location to location for covered hazards in the policy.
Business Auto Coverage
An insurance protection for your ice cream shop from liabilities arising from at-fault accidents involving ice cream store vehicles that cause damage to other people's vehicles when driven by an employee for business purposes. This policy will pay for third-party property damage, injuries caused to another person, and physical damage coverage to your vehicle if you purchase comprehensive and collision coverage.
Other Policies to Consider for Ice Cream Shop
Cyber Liability Insurance
This coverage protects from claims and litigation costs and other expenses in the event of data loss, cyber hacks, breaches of information, or ransomware attacks.
Flood Insurance
Compensates for the losses from flood damage, which is not covered in a commercial property policy.
Crime Coverage
This policy protects from losses by theft, forgery, dishonesty, and fraudulent acts committed by employees, customers, or the public.
Employment Practices Liability Insurance:
The event of a current or former employee taking legal action alleging acts by employer that include:
Sexual harassment
Illegal termination
Discrimination
Breach of employment contract
Failure to employ or promote
Negligent evaluation
Wrongful discipline
Infliction of emotional distress
Deprivation of career opportunity
Comprehensive Costs
The cost of policies required for an ice cream shop depends on several factors, including:
Annual revenue
The physical location of the shop and the number of shops
Value of equipment and property insured
Number of employees and annual payroll
Claim history
Types of insurance coverage, coverage limits, and deductibles
The selection of relevant policies and the above factors will determine the total cost of the Ice Cream Shop Insurance package.
How to Buy Ice Cream Shop Insurance?
You can request quotes for insurance policies by clicking here or you can call us directly to discuss your requirements with an insurance agent who will assist you in selecting the suitable package.
Benefits of Engaging an Insurance Advisor
Independent insurance advisors help you find the right insurance option for food and ice cream vendors. In addition, the team provides solid support during the claim process. Insurance Advisor has a nationwide team of licensed insurance agents specializing in business insurance. They can be your trusted agent and information source for your commercial insurance needs, including Ice Cream Shop Insurance. They combine the relationship of a traditional agent with the flexibility and convenience of online insurance services.
We A
re a Trusted Insurance Provider