Understanding the Need for Audiologist Clinic Insurance
Audiologists – licensed hearing health care professionals – conduct hearing tests and evaluations at a clinic to diagnose and treat hearing loss. They also sell hearing aid products and services at their stores. Hearing aid stores and clinics require audiologist insurance for the specific risks they face in their day-to-day operation in the form of claims from patients and the public. Let us explain in more detail.
Why Do Audiologists and Hearing Aid Stores Need Insurance?
An audiologist is a professional who typically runs an audiologist clinic and hearing aid store to help their clients with conditions affecting their hearing abilities. While the treatment at audiology clinics helps improve their clients' lives, sometimes, unforeseen events happen to even the most astute hearing specialists. Claims from patients alleging that the treatment has caused further hearing loss, or events like a client or visitor getting injured on the clinic/store's premises by slipping and falling, can quickly turn into complicated legal issues. Therefore, as an audiologist, it is important to ensure you supplement the professional work you do with insurance to protect yourself from lawsuits or claims that can have detrimental consequences on your business.
Probable Risks
An audiologist may face any or all of the following risks in their profession: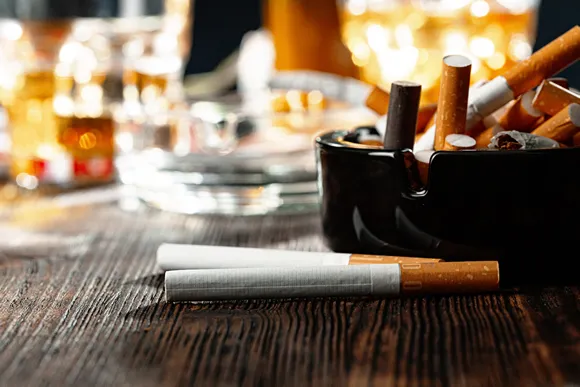 Customer claims arising from misdiagnosis at the clinic
Injuries to patients during treatment, to employees on the job, and to the public while on the premises
Conflicting diagnoses or treatments from other practitioners
Damage to the building and assets, including diagnostic equipment, hearing aid inventory, computers, and furniture
Loss or theft of confidential and sensitive medical records
Recommended Policies
The risks at the audiologist clinic or hearing aid store can be covered by selecting a combination of the appropriate policies. The following are the various types of policies that you must consider as options to suit your risk protection needs:
Business Owner's Policy (BOP)
BOP is an insurance package that includes commercial general liability and property coverage. Since this is a bundled package, it comes at a better price. You can add other policies like workers' compensation, etc., to make a unique insurance program that meets your needs.
Commercial Property Insurance
This protects buildings and other assets, including computers, audiometers, diagnosis equipment, furniture, and inventory of hearing aid products from covered perils such as fires, theft, or hurricanes.
Business Interruption Coverage
This is meant to compensate for the business income lost and fixed operating expenses incurred if you have to temporarily shut down the clinic/store because of damage to your building from a covered peril.
General Liability Insurance
This policy covers third-party claims arising from bodily injury, personal injury or property damage occurring on the business's premises. Product liability covers claims arising from products with design or manufacturing defects, failure to provide the required warning or instructions on its safe usage Some claims from customers or vendors that general liability insurance covers are:
Physical bodily injury
Property damage
Medical payments
Legal expenses
Advertising-caused loss
Moreover, although the audiologist or hearing aid store owner is not the manufacturer of the faulty product, they can be named in a lawsuit in cases where a client is harmed by using a faulty product sold. General liability insurance can also cover the audiologist's financial liability for losses or injuries caused by the product.
Professional Liability Insurance
This helps protect against claims alleging errors, omissions, and negligence by the audiologist or technicians while delivering their services. A patient who is negatively affected due to any of the above reasons can sue for damages.
Commercial Umbrella Insurance
This covers the gap between the limits of liability policies held (called underlying insurance) and the claim amount from a court-awarded judgment or settlement.
Workers' Compensation Insurance
This is typically mandatory for any business with a certain number of employees, depending on the state. It covers payments to employees for wage loss and medical expenses incurred by employees hurt on the job.
Other Hearing Aid Store Insurance to Consider
Cyber liability insurance
This covers third-party liability claims in the event of a hack or ransomware attack, which has resulted in a data breach of patients' or employees' credit card data, Social Security numbers, and medical records stored in the system.
Employment practices liability insurance
This offers protection from legal action by a current or former employee, including claims of:
Sexual harassment
Wrongful termination
Discrimination
Breach of employment contract
Negligent evaluation
Wrongful discipline
Wrongful infliction of emotional distress
Deprivation of career opportunity
Comprehensive Costs
The cost of an insurance program for audiologists is dependent on several factors, including:
Annual and projected revenue of clinic and/or store
Qualification and years of experience as an audiologist
Property values insured: Physical location, year built, and type of construction
Annual payroll
Claim history
Types of insurance coverage and coverage limits
The selection of relevant policies along with the above factors will decide the total cost of audiologist insurance.
How to Buy Audiologist Insurance?
You can request quotes for insurance policies by clicking here, or you can call us directly to discuss your requirements with an insurance agent who will assist you in selecting the best option.
Benefits of Engaging an Insurance Advisor
Independent insurance advisors help you find the right insurance policy for your audiology practice. In addition, they will be of good support during the claim process. Insurance Advisors has a nationwide team of licensed insurance agents specializing in commercial insurance for businesses. They can be your trusted advisor and information source for all your commercial insurance needs, including audiologist insurance. They combine the relationship of a traditional agent with the flexibility and convenience of online service.
We Are a Trusted Insurance Provider