General Liability Insurance Workers Compensation Insurance Umbrella or Excess Liability Insurance
A Guide to Coverage for Life and Health Insurance Agents
As a life or health insurance agent, you help people choose the appropriate coverage that works for them and their life. However, you also have certain industry-related risks to guard against. While running an insurance agency, you may face unique challenges such as cyber-attacks, customer lawsuits, and property-related threats. That's where certain types of insurance can come in handy.
Key Risks Faced By Life and Health Insurance Agents
Any firm faces risks, and the life and health insurance business is no exception. Agents advise people about mitigating their risks with the help of insurance coverage. But agencies also face exposure to financial losses, including:
Cyber Attacks: Life and health insurance agencies have sensitive client information. This includes social security numbers, driver's license numbers, bank account information, and health information. Such data is stored on digital devices, which are vulnerable to hacking and have become targets for cyber criminals and phishing scams.
Errors and Omissions: You may advise a client of a specific coverage inclusion in a life or health insurance policy. When the client has a claim, and the coverage is not there, they may expect you to pay for the claim or sue you for their damages. Having this insurance will provide your defense and pay settlements for covered claims.
Property Damage: Like companies in other industries, your business faces potential damage to your property at your business premises. This can include loss by theft, fire, vandalism, and lightning, among other insured perils.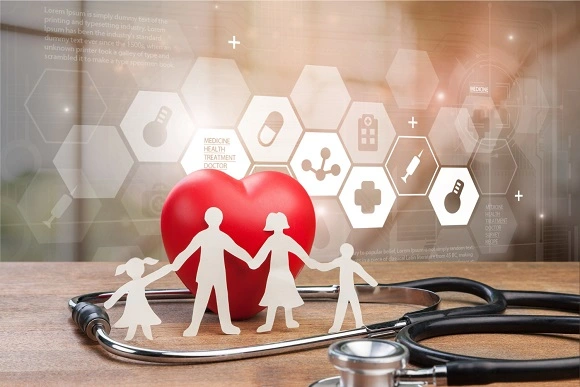 Cost of Covering Life and Health Insurance Agencies
The cost of insuring a life or health insurance agency depends on various factors such as:
Revenue of the business
Insurance specialty – life or health
Value of company property and equipment
Types of insurance coverage purchased
Policy deductibles and limits
Prior claims
Perks of Insurance for Life and Health Insurance Agents
Life and health insurance agencies are service-based businesses. Getting them insured can have many benefits, such as:
Risk-Sharing: Purchasing suitable types of insurance helps ease the burden of business risks as you can share them with the insurance company.
Avoid Financial Loss: Life and health insurance agents and brokers may need to pay for hefty expenses caused by events such as cyber-attacks and professional liability claims made by clients.
Business Continuity: Keeping a firm running after a crisis is difficult. Commercial insurance can help you recover from unfortunate events and help you continue operations.
Pay for Legal Defense: You may need to defend your business in a lawsuit or pay settlements when the case is lost. Sometimes you still incur defense costs and court fees even if you win a lawsuit. Liability insurance policies will assist your business with paying the legal expenses for insured incidents.
Recommended Coverage for Life and Health Insurance Agents
Life and health insurance agencies should consider getting the following types of coverage based on the risks they face.
General Liability Insurance
This is basic insurance coverage purchased by many businesses and professionals. It helps protect your business from claims related to third-party bodily injury, personal injury, advertising injury, and damage to the property of others caused by your operations.
Bodily Injury: General liability insurance can help cover claims made by clients and other third parties for physical injuries caused by your company. For example, a client may get injured while visiting your office due to a slip-and-fall incident. This policy could help cover their medical expenses and the costs of legal settlements if required.
Personal and Advertising Injury: You may inadvertently use another's logo or slogan while advertising your health or life insurance agency. The Advertising Injury coverage would respond if your business is sued for such use. Personal Injury covers potential risks like an invasion of privacy, wrongful detention, libel, and slander.
Property Damage: You may need to foot the bill for repair or replacement if your business causes damage to a third party's property.
Worker's Compensation Insurance
If you have employees at your life or health insurance agency, this policy covers the cost of injuries (and occupational-related illnesses) they sustain while working. Worker's compensation insurance covers the following:
Cost of medical expenses of the injured employee
Compensation for lost wages
Cost of retraining or rehabilitation, if needed
Death benefits in cases of fatal accidents.
Commercial Auto Insurance
If you use vehicles for company operations, getting commercial auto insurance is best. Business auto insurance covers vehicle-related claims such as:
Repairs for damages caused to a third party's vehicle when driven by your negligent driver's actions
Liability for third-party bodily injuries negligently caused by your driver
Legal expenses if you're sued for bodily injury or property damage liability
State-mandated coverage such as Personal Injury/No-Fault and Uninsured or Underinsured Motorists coverage
Comprehensive and Collision on company-owned vehicles
Rental Reimbursement
other optional coverage
Cyber Liability Insurance
Life and health insurance agents and brokers must store sensitive client data used in various processes, such as policy applications and renewals. This data can include critical information such as customers' banking details, addresses, private health information, and social security numbers. Having this data makes you a prime target for digital crimes such as hacking, phishing, and malware scams.
A leak of sensitive data brings hefty expenses, the cost of notifying customers about the issue, paying experts to recover the lost data, forensic experts, credit monitoring, and more. Cyber liability insurance can help with the following costs:
Costs of informing customers
Credit monitoring
Legal expenses for lawsuits filed by clients
Costs of data recovery
System damage
Extortion
Financial losses caused by interruptions in company operations.
Errors and Omissions Insurance (Professional Liability Insurance)
This policy pays claims made by third parties for errors or omissions made by the life or health insurance agent or agency in providing their professional services.
For example, a client could sue your agency and agent for recommending the wrong coverage or policy. When they receive the claim denial from their insurer, they will look to your firm for recourse. Errors and omission insurance can help pay the cost of settling such a lawsuit for covered incidents.
Secure your Life or Health Insurance Agency Today
Like other professionals, life and health insurance agents and brokers need protection from industry risks. Visit the Insurance Advisor website today to explore various insurance solutions for your agency. Choose us to get:
Comprehensive coverage
Affordable quotes
Helpful tips, guides, and business insights
Easy payment options.
We Are a Trusted Insurance Provider