Event planning businesses include small-scale or boutique event operators, large-scale corporate events, and beyond. While the scale varies, there is potential for things to go wrong regardless. For instance, event planners work with different vendors, and if one of these falters in delivering a service or a product, your client may sue your company for damages.
This is where event planner insurance can help mitigate the financial losses accompanying claims, lawsuits, and payment of damages. This post will explore the different types of professional risks that affect event planning professionals and firms. We will also look at the types of insurance that can help your company stay resilient.
Potential risks
Event planning comes with several professional hazards. As the business grows, so does the potential for financial liabilities. Business insurance can help cover accidents that are beyond your control. Here are some examples of potential exposures:
While you're setting up a venue for an event, an employee accidentally damages the hotel's carpeting, ripping up a section while moving a display. The hotel will expect the business to pay for the carpet repair.
A client unsatisfied with an event's results files a professional liability suit, claiming the event was a disaster. The client advises that they suffered a revenue loss and want compensation.
Your office premises are completely vandalized, and many pieces of equipment, inventory, and furniture are damaged or stolen. You can only have clients visit the office once repairs are completed. The repair and replacement of items could add up to a significant cost.
On the way to a client's venue, your company van, which was transporting inventory, collides with another car. The collision results in extensive vehicular and property damage.
An employee working at an event venue gets injured. They are rushed to the hospital for medical aid and need a few weeks to recuperate. The employee is entitled to medical care and replacement of lost wages.
Event planning companies can be challenged financially to handle these situations. The best way to safeguard your business is to timely purchase of adequate insurance from an experienced insurance provider.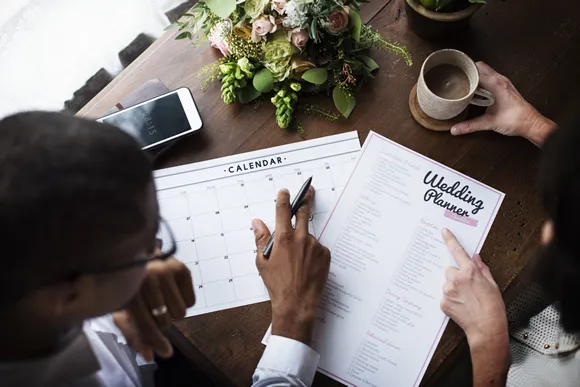 Types of coverages
Here's a look at the top insurance categories relevant to event planning companies:
General liability insurance
This is one of the most basic and necessary types of insurance for event planning firms, as it can cover the costs of third-party liability claims and lawsuits. General liability insurance can help with attorney fees, court costs, and awarded settlement payments. The liabilities here usually fall under the following categories:
Third-party bodily injuries caused by your business operations
Third-party property damage resulting from your business activities
Personal and advertising injuries such as wrongful arrest, invasion of privacy, slander, copyright infringement, and libel
Business owner's policy
Event planners may have expensive equipment, furniture, and inventory on their company premises. Business assets can be at risk of damage due to various events. For instance, a fire could break out and damage the property; your office could be vandalized or theft from the premises. A business owner's policy (BOP) can help you pay for the replacement of stolen items and repairs needed.
A BOP combines general liability and commercial property coverage, which typically costs less than if these were bought separately.
Professional liability insurance
This type of insurance is an absolute necessity for event planning companies, especially as the stakes increase. Even your favorite client may decide to sue you when things go wrong, even if it is not your fault.
Say there are delays at an event due to which a client loses a critical deal. Your client may sue you for negligence, missed deadlines, unsatisfactory services, or wilful errors and omissions. At such times having access to professional liability insurance is essential. It can help your business with the expense of defending a lawsuit and paying damages if found liable.
Professional liability insurance helps cover legal defense costs, court fees, and potential settlements. It is an essential policy for event planner insurance coverage.
Commercial auto insurance
Event planning firms must transport inventory, equipment, tools, and people between venues and locations. During the process of transportation, your commercial vehicles may meet with accidents. But you need not worry if commercial auto insurance is a part of your insurance policy.
Commercial auto insurance helps cover the following scenarios:
Auto-accident liabilities due to a collision that causes vehicular damage and bodily injuries to the other driver and their vehicle
Medical expenses incurred by non-employee passengers in your vehicle, regardless of whose fault it was
Physical damage to your vehicle due to vandalism, fire, or collision with another object
Underinsured or uninsured motorist coverage can protect you if you get into an accident with an at-fault driver who doesn't have insurance.
Worker's compensation insurance
Most event planning companies hire employees, from office and sales staff to workers transporting equipment and setting up the venues. Having worker's compensation insurance is not only mandatory in most states when a business has a certain number of employees, but even if you haven't reached that threshold, it is still recommended because it pays the statutory benefits owed to an injured employee.
This insurance covers the cost of medical bills and a percentage of lost wages if your workers get injured while on the job. It can also provide death benefits in case of a fatal workplace accident.
Takeaways
Access to comprehensive event planner insurance can help your business mitigate financial losses due to unforeseen incidents. It can help your firm stay in operation and avoid disruptions.
The best approach is to partner with a reputed insurance provider, such as Insurance Advisor. Visit the Insurance Advisor blog or explore more products on our website to get help purchasing customized insurance relevant to your business's scale and needs.
We Are a Trusted Insurance Provider