Are You a Management Consultant? Ensure the Future of Your Business

By Insurance Advisor Team
Updated on: July 13, 2023
Are You a Management Consultant? Ensure the Future of Your Business
Today, consultants are often found in strategic positions across companies performing more significant roles than ever before. This development began long before the pandemic. Decades ago, management consultants were working to build their profession by acquiring knowledge where they could apply their skills in companies and other organizations, teaming with their management to map strategies to cut costs, improve customer relationship management, leverage data analytics, introduce new business processes, introduce new technologies, augment skill sets, make supply chains and procurement more efficient and effective, and in some instances, assume responsibility for functions, such as public relations, payroll or external workforce management. These are just a few ways management consultants interact with organizations.
A small or large management consulting firm must manage the potential risks associated with its operations. If you operate a management consulting firm, your Insurance Agent will help you analyze and mitigate potential risks associated with it with the right insurance coverage. Your Insurance Agent will also have an opportunity to re-evaluate your insurance coverage contingent on the growth patterns of your company.
What coverage does a management consulting firm need?
Professional liability coverage: Much like other professionals, consultants earn their income because of their education, experience, and capabilities in their line of work. Whether you are an expert in your field or not, you will reach a point when mistakes happen. When prospective customers realize something is not quite right with the consultant's work, they may take legal action against them. Your client might choose to sue you if you failed them, which could potentially cost you thousands of dollars. A conflict will often lead to litigation and, in the process, add more legal fees to the damage award. In some cases, a lawsuit may cause a company's business to be jeopardized and put its resources at risk based on the cost and the damages granted to the plaintiff.
General liability insurance: As a consultant, if a client is injured at your office, if property damage is caused to a client's property by someone working at the firm, or if slanderous remarks are made that can spark litigation, general liability insurance may offer pmay offer protection against such circumstances. Expenses can escalate if the company is found liable or not, and a court award can be considerable. In such cases, General liability policies provide a way to protect the consultants' income and assets.
Furthermore, a consulting expert may be required to show proof of professional and general liability insurance before bidding on a job or entering into a contract. Hiring by a company, government agency, or other organization makes having the proper Liability Insurance even more critical.
Property insurance: If you are faced with a fire, a hurricane, a tornado, or vandalism and theft, it's critical that your property has been insured. Under any such emergencies, in addition to rebuilding or repairing a facility, equipment may need to be replaced, or work may need to be performed at an alternate site for the short term so that operations can continue, thereby allowing for the consultants to fulfill their obligations while their facility is being rebuilt or repaired.
Terms of these insurance policies may vary. You could ask your insurance agent if coverage is available in the event of loss of income. Your insurance agent can assist you and determine the ideal insurance product line for your business.
Directors and officers liability insurance: This coverage may not be necessary for sole proprietors, but a consulting firm with active officers and directors may want the business to insure them in case of a lawsuit or other legal costs related to criminal or regulatory proceedings.
Cyber risk insurance: Cybercrime continues to escalate yearly, so every company must invest in cybersecurity protection. Consultants are no exception, they handle clients' sensitive information and must offer data protection solutions. According to the U.S. Director of Cybersecurity and Infrastructure Security Agency, the probability of contracting a cybersecurity incident, whether done through your network or outside, limits operations and exposes the business and shareholder loss. This is usually not included as standard coverage in liability insurance. A consultant should discuss with their insurance agent and add cyber insurance if it's recommended to their insurance program.
Automotive or fleet insurance: If a consulting firm's employees drive a company car or their own vehicles for consulting services rendered, the company will require a business auto insurance policy. The policy must incorporate the statutory and recommended auto coverage in your location.
Other potential insurance needs
A business with employees should include workers' compensation insurance coverage to pay the state-required benefits due to an employee injured on the job. Other policies may include health insurance, life insurance, and disability insurance.
While it's wise for management consultants to consider many different factors when identifying insurance needs and to prevent risk, the good news is that independent insurance agents are available to help locate suitable policies and examine the options that will work best for them based on their needs and preferences.
You may also like:
---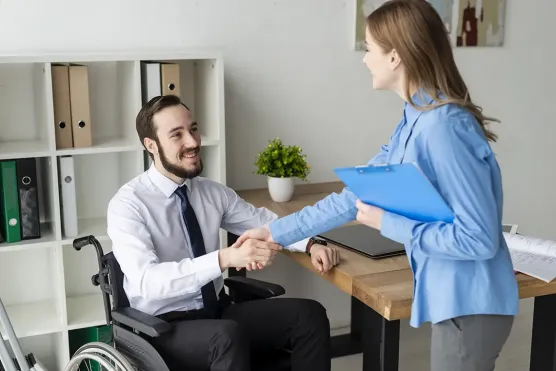 Workers' compensation (WC) and disability insurance are designed to provide financial protection to individuals who ..
Read More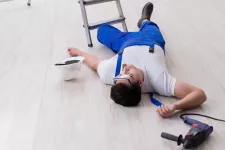 Your employees' job descriptions do not include getting injured, but that doesn't mean it won't happen. It's common ..
Read More