8 Great Startup Business Ideas for Married Couples

By Insurance Advisor Team
Updated on: July 13, 2023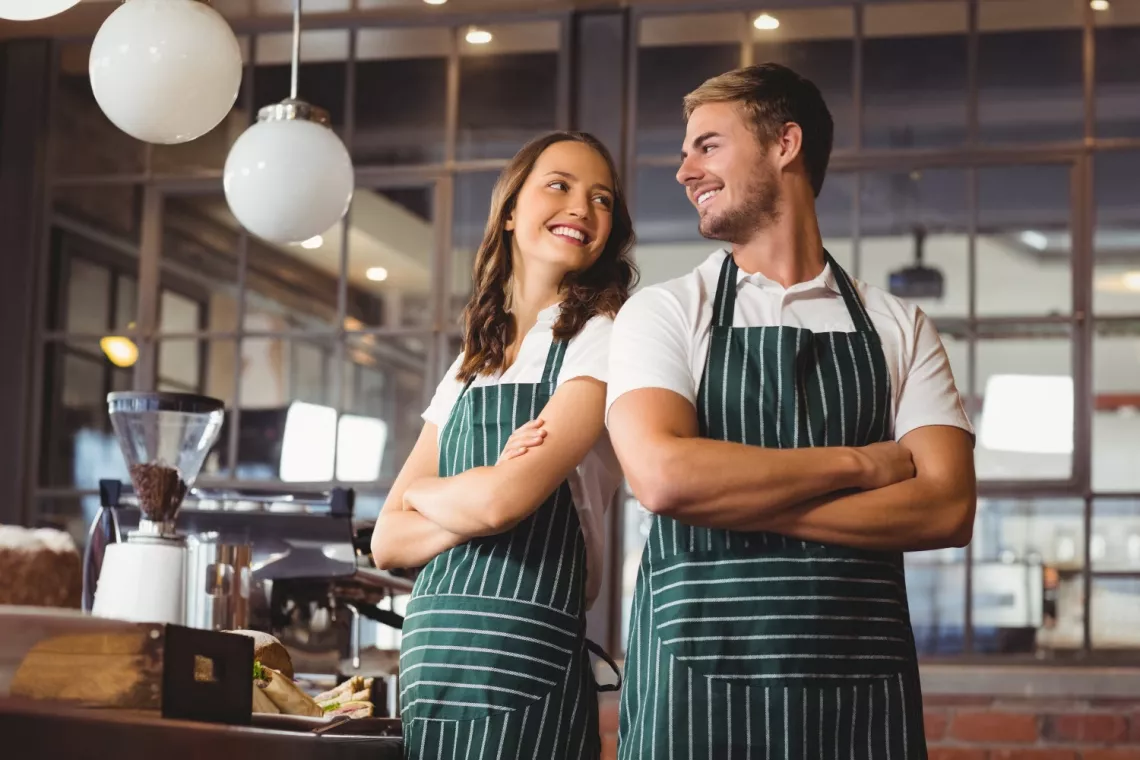 The process of deciding to venture into a business partnership with your spouse may not be a cakewalk. Like all major decisions, this too has pros and cons.
Major advantages would include (a) getting to spend a lot of time with each other (b) ability to openly discuss and make joint business decisions (c) celebrating success or facing failure together etc. One of the disadvantages, on the other hand, would be having all your eggs in one basket, with this being the only source of income both of you are relying on.
But once you have decided to go for a joint business with your spouse, there is no scarcity of business types you can get into. Let us explore some for you!
1. Food
If both of you look at cooking as a bonding activity instead of a daily mundane task, you can easily choose to get into the food business. The type of set-up may vary from catering from within your house to operating a find dining restaurant, café or even a food truck.
2. Fitness studio/training
Opening a fitness studio or offering fitness training sessions could be a great business idea if you both are fitness freaks yourselves. You can obtain a short term certification before starting a fitness business. Apart from providing fitness sessions on an individual, private basis or in a group setting, you could expand the variety of services to training couples together as well.
3. Tutoring
With most couples, both partners work to make ends meet, which leaves them little time to fully participate in their child's education. Offering tutoring can, therefore, be a promising business idea for you without having to invest much capital. If you have a college degree, you can begin operating from within your home and then plan to lease space as you see a surge in the enrollments.
4. Relationship/Marriage counseling
This can be a good idea for couples who have been several years into a successful marriage and with the proper educational background. The fact that you have been able to keep your relationship going great can help you serve as a mentor for other couples. You can counsel new couples on how to deal with the bumpy roads, particularly in the midst of hardships or difference in parenting philosophies.
5. Daycare for children
If you and your partner are fond of kids and enjoy being around them, nurturing and looking after them, opening a daycare facility can be a worthwhile option to consider. A good, hygienic, and safe place along with a child-friendly attitude can help you build up your initial clientele. Once enrollment starts, asking for client referrals is a great way to see your client base snowball.
6. Event management
Getting into event management business can turn out to be an interesting fit if you both are proficient at communicating, handling pressures, meeting deadlines, and organizing. You could either start humble by operating from home or invest in an office space to work from. Managing an event means being available for endless communications with clients, particularly during non business hours. So, this business will allow you to put your workaholic temperament to good use.
7. Travel services
Be it for a business purpose or to enjoy the holidays away from work, travel has become an integral and indispensable part of most people's lives. However, most of us find the planning and preparation for travel to be trivial and cumbersome. This opens the door wide for providing travel services. As a travel service provider, you would facilitate your clients' trips by creating itineraries, reserving transportation, lodging and car rentals and suggesting great places to go. You can up your level to concierge services for those extra special getaways. Note, you probably should be equally enthusiastic about travel to fully engage with your clients.
8. Bed and breakfast
If you own a large historic house with ample space to accommodate around a dozen guests, you can consider offering bed and breakfast services. A B&B set up allows you accomodate guests, provide information on local tourist destinations, while offering them 'breakfast in bed' or around the table. All this in exchange for good moolah.
These are just some of the business ideas you can consider as a couple, there are many more out there. Choosing your endeavor would depend on numerous factors like your education, your individual and collective skill sets, time availability, life-cycle stage, investment budget, risk appetite, etc. It is therefore recommended to do some indepth research and evaluation before saying "Mi casa es su casa!"
You may also like:
---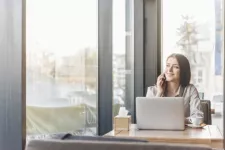 A mompreneur is a woman who has made a bold decision to have a business and kids, managing both at the same time. Wh..
Read More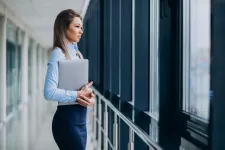 "Great things in business are never done by one person. They are done by a team of people." This applies to all busi..
Read More