What Does Pharmacy Insurance Cover?

By Insurance Advisor Team
Updated on: September 4, 2023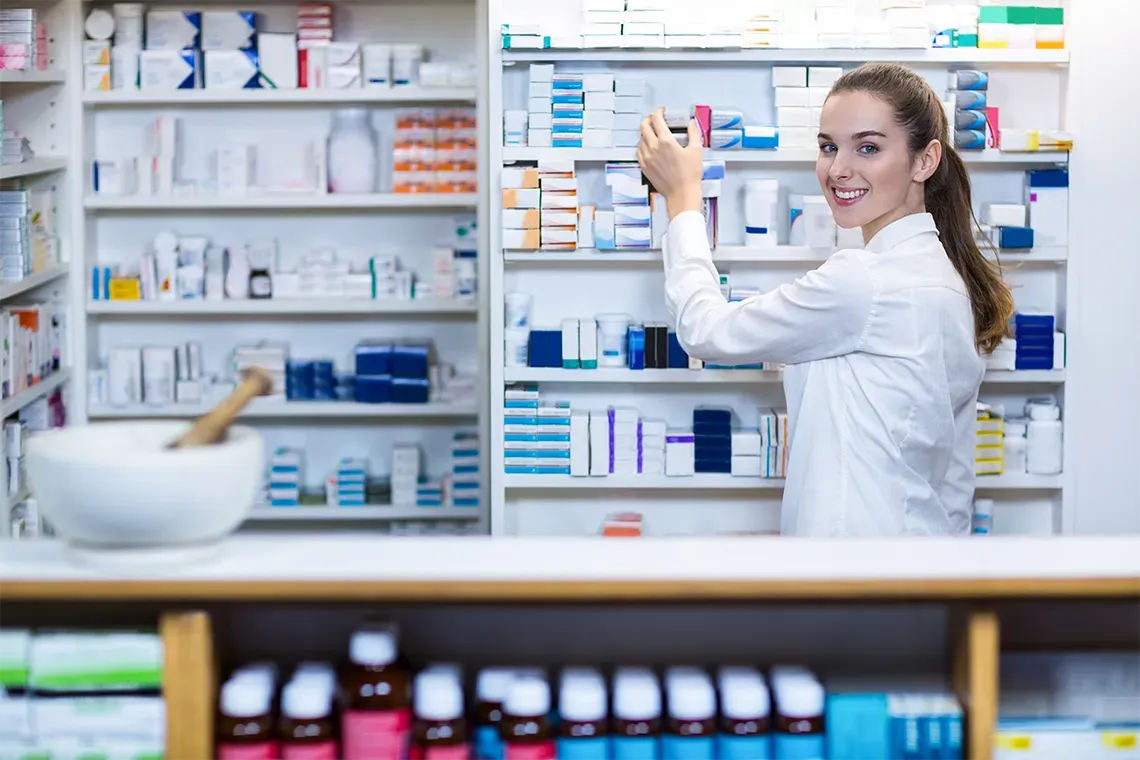 Pharmacies play a critical role in healthcare, ensuring people have access to essential medications and medical supplies. But more than that, they are responsible for administering medicines safely and in accordance with the Doctor's prescription. They also need to be familiar with the kinds of medicine their patients need. But, just like any other business, pharmacies face loss exposures that must be addressed through proper insurance coverage. Most Pharmacy insurance policies are designed to protect the business and owner from a range of potential liabilities and challenges. In this article, we'll delve into what pharmacy insurance covers and why it's essential for the smooth operation of a pharmacy business.
What a Comprehensive Pharmacy Insurance Policy Cover?
As always, any kind of business requires a business owners' policy that is usually packaged with three essential insurance types: General Liability, Property, and Business Interruption insurance. Another way to put different types of insurance together is on a commercial package policy where you can include many other lines of insurance, including crime, inland marine, and more. This way, you get the necessary protection for your company's insurance needs.
General Liability Insurance
General Liability Insurance is the most common insurance for businesses, including pharmacies. A foundation such as this covers your premises where incidents occur, such as third-party bodily injury and property damage. As a pharmacy business owner, you can not afford to pay these claims or legal expenses from your bottom line.
Besides premises coverage, the products and completed operations liability insurance are part of the General Liability policy. Pharmacies deal with a wide range of products besides prescription medications and over-the-counter drugs. Other products besides these may cause harm to someone or damage property after the sale. This is where product liability insurance steps in for cases when a product sold by the pharmacy causes harm or injury to a customer or their property. Think of an incident when a purchased hairdryer malfunctions and causes a fire at a customer's home; product liability would respond to this type of claim.
Professional Liability (Errors and Omissions) Insurance
Pharmacists continue to play a critical role in dispensing medications accurately. However, even they can make mistakes, and when they do, they can face serious consequences arising from dispensing other than the prescribed medicine. Professional liability insurance, also known as errors and omissions insurance, covers claims arising from wrongful acts performed while providing your professional service as a pharmacist, like incorrect medication dispensing, wrong dosage, or number of pills. Professional liability provides financial protection against lawsuits and claims related to professional errors or omissions that could harm patients.
Business Property Insurance
Another important component of any drug store's business insurance program is coverage for the business's physical assets, such as the building, equipment, inventory, and supplies. This coverage protects against losses from fire, theft, vandalism, or wind damage. There is coverage for other perils as well, but damage from floods and earthquakes is not usually included in a commercial property policy. If your business is susceptible to these exposures, have a conversation with your agent to make sure you get or have the coverage you need. It ensures the pharmacy can recover and continue serving patients even after a significant property loss.
Business Interruption Insurance
Suppose a covered event, like a fire or tornado, damages your building and prevents your pharmacy from conducting normal business operations. In that case, business interruption insurance provides financial assistance during such calamitous occasions. It replaces lost income during restoration, and if extra expense coverage is included, it can pay additional costs incurred to resume normal operations as quickly as possible, like additional shipping charges to expedite inventory. This coverage is essential for maintaining financial stability during unexpected closures.
Cyber Liability Insurance
Many pharmacies handle sensitive patient information electronically. While not mandatory, Cyber liability insurance can protect against third-party liability lawsuits that arise from data breaches, hacking incidents, and other cyber threats that could compromise patient confidentiality. Many major pharmacies require this protection. Besides the liability, it covers some of your business's expenses for responding to the cyber incident, like the costs of notifying affected individuals, paying for credit monitoring, damage to hardware, and regulatory fines.
Workers' Compensation Insurance
For pharmacies with employees, workers' compensation insurance is vital. It covers medical expenses, lost wages, and rehabilitation costs if an employee is injured while on the job. This insurance is often mandated by law in many US states to protect employees when they reach a certain number of staff.
Conclusion
In conclusion, pharmacy insurance encompasses a range of coverage types tailored to the unique risks faced by pharmacies. A comprehensive insurance bundle ensures that pharmacy owners can focus on providing quality patient care without worrying about potential financial setbacks. It's crucial to work with insurance agents who understand the intricacies of pharmacy operations to secure the right coverage for your specific needs.
This is where Insurance Advisor comes into the picture, providing genuine help, knowledgeable advice, and support for choosing the optimum Insurance coverage to protect your pharmacy business from unexpected calamities and accidents. Give us a call or request a quote at InsuranceAdvisor.com and see the difference yourself.
Frequently Asked Questions about Pharmacy Insurance
Pharmacy Insurance is made up of several different policies to create a specialized insurance program designed to protect pharmacies from various risks and liabilities unique to their operations. Pharmacies need this insurance to protect them financially against potential liability claims, lawsuits, errors, property damage, employee injuries, and other unforeseen challenges.
Absolutely. Some Pharmacy Insurance policies include Cyber Liability coverage, but you get better cyber coverage with a stand-alone cyber policy. This coverage responds to third-party claims and lawsuits from data breaches, cyberattacks, and other digital threats that could compromise patient information. It can cover costs related to breach notifications, credit monitoring, computer crime, hardware damage, loss of income, ransom demands, legal expenses, and regulatory fines.
Yes, Business Property Insurance is a component of Pharmacy Insurance that covers damage to the physical assets of the pharmacy, including the building, equipment, inventory, supplies, and business income loss. It ensures the pharmacy can recover and continue operations after a fire or wind events.
Business Interruption Insurance is a vital component of property insurance. It can replace lost income to help pay ongoing expenses if a covered event damages the structure and forces the pharmacy to close. Extra expenses incurred to mitigate the loss can be covered as well. This coverage ensures financial stability during unexpected closures.
Yes, Workers' Compensation Insurance is relevant to pharmacies with employees. It covers medical expenses, a percentage of lost wages, and rehabilitation costs for employees injured on the job. This insurance is often legally required by statute when a business reaches a certain number of employees.
Absolutely, Pharmacy Insurance can be tailored to the specific needs of each pharmacy. Coverage limits and types can be adjusted based on factors like the size of the pharmacy, the range of services provided, and the volume of customers served.
Consulting with insurance agents who specialize in pharmacy insurance is crucial. They can assess the unique exposures that each pharmacy faces and recommend the appropriate coverage to ensure protection.
While certain types of insurance, like Workers' Compensation, may be legally required depending on your location, other types of Pharmacy Insurance are recommended based on the specific risks and operations of your pharmacy. Consulting with insurance experts helps determine the necessary coverage for your business.
You may also like:
---
Workers' Compensation Insurance is a critical aspect of protecting employers, employees, and businesses in the event..
Read More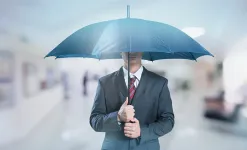 As a business owner, you strive to protect your enterprise from potential risks and liabilities that could threaten ..
Read More