Why Do Mompreneurs Need Business Insurance?

By Insurance Advisor Team
Updated on: July 13, 2023
Being a mom and being an entrepreneur are insanely demanding roles and there are a lot of similarities between raising a child and building a business. Both a child and a business require an investment of time, attention, care and focus to be nurtured and grown into independent entities. They can both seem to drain you mentally, physically as well as emotionally and keep you on your toes but the satisfaction you derive out of these roles is incomparable. Just like raising a child, building a business is similar in that at the end, the onus of how well you nurture and protect them lies with you.
As a mom, you worry about protecting your child from injuries, big and small. You baby proof the areas your child is exposed to, you aid your child with protective devices where necessary. Your business is your baby too. So, it is only natural for you to feel protective about it and try to keep it shielded from unforeseen threats. Thinking of business insurance is a good first step to look at for mitigating risks.
Let us look at some key business insurance coverages you should consider and how they benefit you as a mompreneur.
1. General Liability
A general liability insurance policy covers your business against the financial and legal repercussions resulting from injury to someone or damage to someone's property in the course of your operations. This kind of insurance is generally put in place by most businesses right before opening. It can be even more important for mompreneurs who have a child-friendly office (e.g., One with a small play corner) or own a home business, with toys on the floor or a playful child running around, you can well imagine the possibility of minor incidents that can happen if your see clients there.
2. Property Insurance
This plan protects the building or premise, equipment, inventory, tools and furniture in case of an event like theft, vandalism, fire or windstorm. It is important to note that if you run your business from your home, your home insurance may provide a sublimit ($2,500-$5,000) for business contents or equipment (e.g., Computer, printer, smartphones and business-related inventory etc.), You could either add an "endorsement" to your homeowners' policy to extend the coverage for your business property or opt for a business property insurance which you can also package with the general liability.
3. Worker's Compensation
As a mom you well realize how you and your child's schedule gets disturbed if any of your support (babysitter, tutor etc.) have an unplanned absence. It is similar if not worse for your business when your employee gets injured on the job and is unable to work. While your business adjusts to the absenteeism with workers' compensation insurance, you can make sure that your employee is well taken care of in terms of medical attention and care, not to mention loss wages while out of work. Besides this insurance will provide legal defense and settlement if your employee sues you for negligence in causing the injury. Be sure to check your state's workers compensation coverage requirements to be sure you are complying.
4. Others
There are a variety of other business insurance plans available in the market. Business Auto, Professional Liability, Cyber, Crime and Umbrella insurance should be considered, to name a few.
These are just some basic insurance covers to give you an idea of how you could protect your business as a mompreneur. However, just like every kid is unique, so is every business. And therefore, the risks a business faces are also unique to it. It is highly recommended to get in touch with an insurance advisor to evaluate the risks your business is exposed to and devise a plan that is just right for your business. Wouldn't you trust an expert to identify the evident and hidden risks to baby proof your home? Well, it is similar.
We now hope you have enough reasons to research the best insurance for your business so that not only your business, that you work so hard for, is protected but also so that you can focus on the things you really need to. More power to you!
You may also like:
---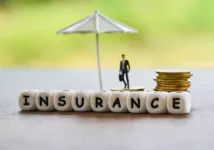 A penny saved is a penny earned. So, there is no reason for you to not to try to save money while finalizing the ins..
Read More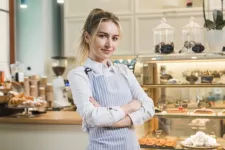 Many self-employed individuals do not think about business insurance until they apply for a small business loan, bid..
Read More