Top Businesses We Insure in the Retail
What is Retail Business Insurance?
There are a million retail businesses in the US market that interact with customers daily. Some have a chain of stores while some carry out business independently. Retail shop owners may face several exposures, considering the influx of customers. As a retail shop owner, you need insurance coverage that is tailored for your line of work and covers as many potential loss situations as possible.
Retail business Insurance includes several types of policies together to keep retail business owners protected from financial catastrophes. Approach our insurance agents for a fine-tuned program to meet your retail store insurance needs. It is usually a combination of:
General Liability Insurance
Workers' Compensation
Commercial Auto Insurance
Commercial Property Insurance
Business Income Insurance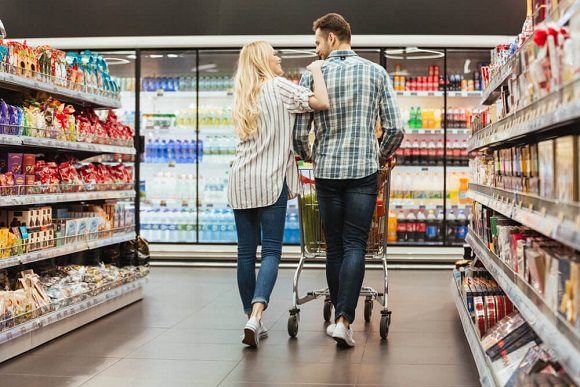 Risks Involved- A Must Know For Retail Business Owners
Being aware of the following primary risks should convince most retail business owners to purchase a retail shop insurance:
Reputational Risks
Your bakery uses eggs past their expiration date causing customers who ate your products, baked with older eggs to get sick with food-borne illness. Your bakery's reputation is harmed. If you carry coverage for foodborne illness, this type of coverage has built-in limits to defend your reputation and expenses to hire public relations professionals to manage and improve your reputation in your community.
Fraud and Theft
Fraud risks in retail businesses usually arise when a customer pays using counterfeit money or credit cards. Your store has a loss for the goods purchased using a bad payment method. Getting crime insurance included in your business package policy or a seperate crime policy will respond to incidents of counterfeit and fraud.
Damage to Property
A major water damage incident occures in your shop, ruins the contents of your store such as a computer, point of sale system, fixtures and stock for sale. The absence of property insurance could burn a hole in your pocket to replace all damaged contents. The loss to your contents and goods can be recovered if you have business property insurance for certain types of water damage claims.
Workplace Injuries
In case an employee suffers a back injury while unloading boxes from the truck, your workers' compensation insurance will pay for a percentage of lost wages and medical expenses.
Premises Liability
A customer comes into your store when it has been raining all morning. The store does not have an entrance carpet to absorb the water, no precautionary orange cone or flag is displayed to warn customers that the floor is wet and more importantly no one has mopped and dried the floors. The next thing you know, an elderly customer has fallen and broken her hip, needing to be rushed to the ER. Your general liability will protect you from the legal costs of defense and court-awarded judgments.
Recommended Policies Under Retail Business Insurance
Business Owner's Policy (BOP)
BOP for retail businesses is a combination of:
General Liability Insurance
General Liability Insurance will protect retailers from third-party claims of alleged bodily injuries or property damage. In case of a slip and fall on the wet floor, or if a customer damages their phone because they fell, these would be handled under your premises general liability insurance.
Commercial Property Insurance
This type of insurance will protect your shop and the contents or stock held for sale. In this case, if your computer system gets damaged due to a sudden water leakage problem, your commercial property insurance may pay for the repairs depending on the cause of damage.
Business Income Insurance
Business Income Insurance covers lost income due to the suspension of operations caused by damage from a covered peril. For example, a fire burns down your clothing store. The business shuts down due to the damage from the fire and you either need to wait for the store to be rebuilt or you need to relocate your business temporarily or permanently. Your Business Income Insurance will cover the lost income and if you also opted for extra expense coverage, it would even pay the cost to relocate your store.
Workers' Compensation
Workers' Compensation mandates in most all states. The insurance covers a percentage of lost wages, medical expenses, or death benefits for the employees provided the injury or death is a result of workplace mishaps.
Commercial Auto Insurance
Most all retail stores whether chains or independent, own a commercial vehicle to transport goods. Commercial Auto Insurance provides coverage for auto accident bodily injury and property damage liability, comprehensive and collision damage to owned vehicles, medical payments, No-Fault or Personal Injury Protection and uninsured or underinsured motorists. For example, if your driveris is at fault in an accident and injures the passenger in the other car causing serious injury that will prevent them from working for a long period of rehabilitation, this insurance will provide legal defense for the company and the driver when sued, as well as payment of the bodily injury liability and loss of income settlement to the injured party.
State Licensing And Liability Coverage
Most states have some sort of financial responsibility requirements to register a vehicle for legal use on public roadways. Most people meet this requirement by purchasing insurance. The coverage and limits required to vary by state and there are coverage options to choose from that exceed state requirements.
Retail Business Insurance Costs
Retail Insurance is too broad to zero in on a range. Each business demands unique coverage depending on the following factors that dictate the comprehensive cost of your retail business insurance:
Annual Revenue
Location of the store
Type of Retail Products and Services offered
Number of employees & annual payroll
Business equipment or automobiles used in the business
Building characteristics
Replacement cost values of property insured
Who Benefits from Retail Insurance?
All retail stores regardless of the size benefit from this insurance. Our agents will analyze your business needs and recommend the best-suited policies to shield your business from the brunt of financial loss. Any store that directly sells goods and services to the final customer such as specialty stores, department stores, supermarkets, appliance stores, convenience stores, hardware stores, drug stores will benefit from Retail Insurance.
Frequently Asked Questions (FAQ) about Retail Business Insurance
1. What insurance do I need for my online shop?
A successful business requires protection from various claims because running an online business has unique risks. Depending on your business's operations, policies such as cyber insurance, general liability insurance, commercial property insurance, product liability insurance, inland marine-transit insurance, worker's compensation insurance, and commercial auto insurance may be needed for your online shop.
2. Do retailers need product liability insurance?
Most general liability policies include coverage for product liability. Retail business owners need product liability insurance to protect their business if something they sell online hurts someone or damages their property. For example, a customer buys a heater from your website, but it overheats and causes a fire, injuring people and property. The injured party then sues your company for their medical expenses, pain, suffering, economic loss. Product Liability insurance can protect your business when it faces litigation and is found liable and must pay a settlement or judgment.
3. Do retail store insurance cover theft?
It depends! Who committed the theft? If an employee, consider purchasing employee dishonesty. If someone breaks in at night and steals your property, your retail store special form property coverage would cover the break-in damage and stolen goods. Shoplifting, though a crime, would have to be witnessed but if witnessed, the thief is likely prevented from stealing anything. There is no coverage for inventory shortages found on audit and assumed to have been caused by shoplifting. Crime insurance on the other hand can include coverage for crimes like forgery or alteration of a payment instrument, computer fraud, funds transfer fraud, burglary/robbery of money, and accepting counterfeit money. What theft do you need covered for?
4. How much is the average retail business general liability insurance?
In the United States, depending on the store's revenue, a very small retail store's liability policy could start at $1,000 per year for a $1 million general liability policy, roughly $83.33 per month. A retail store's insurance cost depends on its revenue, location, security, and type of retail establishment it is.
5. What is general liability insurance for retail?
General liability insurance can be viewed as "insurance for other people" in that it will cover your business for bodily injury or property damage suffered by visitors to your store or purchasers of your product sold. An accident in a grocery store from spilled milk causes a customer to slip and fall. If the injured customer has medical bills and missed work, it's very likely you can expect a lawsuit from them to recover their damages. This policy will provide your defense and pay related expenses and the awarded compensation for covered claims.
We Are a Trusted Insurance Provider