Understanding E-Commerce Insurance
Those working in the e-commerce field can face various lawsuits and liabilities depending on their nature of work. We offer an independent insurance package for business owners in the field of e-commerce. Our experienced agents will keep you well-informed about the insurance policies you should include in your customizable package after assessing your business risks.
Business Risks Involved
Insurance for your E-Commerce business can largely contribute to your risk management strategies. Examine these risk scenarios to understand where this package will fit in.
Scenario 1 – A customer purchases one of your online products, a hairdryer. She is injured while using the hairdryer from an electrical shock, due to incorrect wiring. The injured customer sues you for bodily injury, loss wages and potentially non-economic damages such as pain and suffering.
Scenario 2 – Your business office where you conduct your E-Commerce operations is broken into and your computers, phones, copy, scanning, printing machines are stolen. The special form property insurance your purchased will cover loss from theft.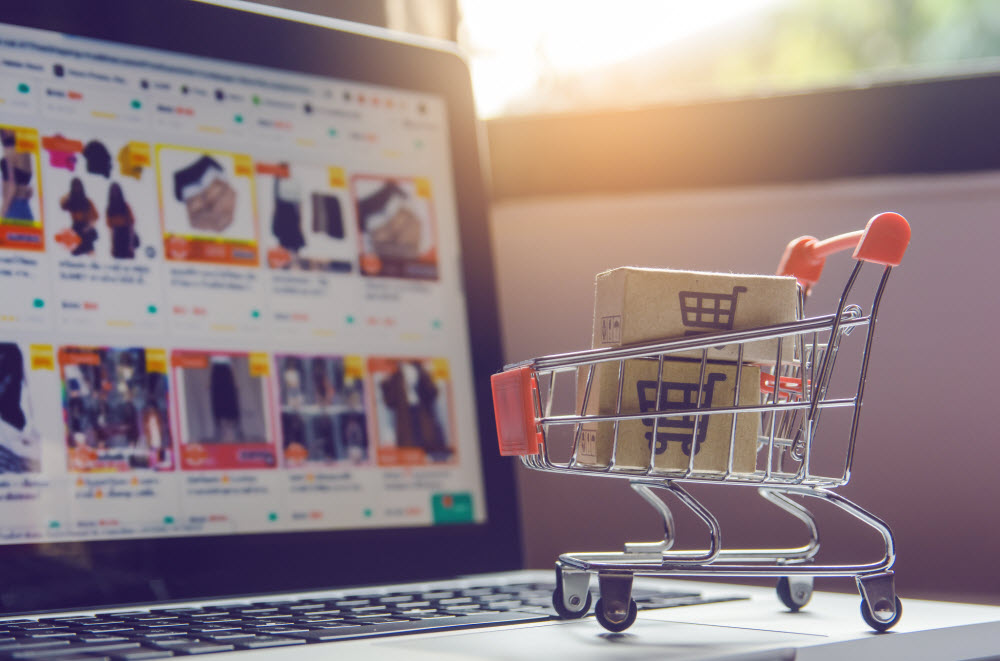 Recommended Policies
Business Owner's Policy (BOP)
A BOP is a cost-effective holistic insurance policy that bundles the following insurance policies:
General Liability Insurance covers claims against your business from third-parties for property damage and bodily injury arising from your business operations. A simple incident where your employee is unloading product from a truck, runs into a pedestrian with the load, causing the person to fall and injure themselves could put a dent in your business' profit. The injured party obtains an attorney and sues you for bodily injury. If you carry General Liability Insurance, the insurance company will pay for your defense and bodily injury and property damages awarded to the injured party when your business is found to be legally liable. Medical payments, usually included in the General Liability policy is a "goodwill" coverage that will pay medical expenses without regard to legal liability. There are two parts to general liability coverage, Premises and Operations and Products & Completed Operations, your business needs both. Contact us to learn more.
Commercial Property Insurance helps you efficiently protect your assets at your place of business. This insurance policy will cover equipment, computers, furniture, buildings, and other owned assets for the perils insured.
Business Interruption Insurance provides extra protection for lost income in case your business faces a temporary or complete shutdown as a result of covered damage to your premises. Damage from fire, hurricane, vandalism, or riot which forces your business to close while repairs are made or assets replaced are examples of covered perils. If you are unable to conduct your business due to the damage, this insurance will cover the cost to rent a temporary location or move your business to a new permanent location.
Cyber Insurance
Cyber Insurance policy covers three types of incidents and is very customizable. This type of policy will provide third party liability and first party coverage together in one package. For instance, the liability comes into place if your system suffers a data breach, and the affected client(s) sue you. The first party coverage includes, expenses for identifying and correcting the breach, recovering data, customer notification and credit monitoring, legal, potential fines from regulatory bodies, cost to hire a public relations firm to repair your business reputation not to mention the lost income resulting from a cyber-attack. Funds Transfer Fraud, Ransomware, and Cyber Extortion coverage are also available to purchase. This insurance policy will serve you well if these unfortunate events occur.
Worker's Compensation Insurance
You should purchase an insurance policy to ensure the well-being of your employees and in fact, workers' Compensation is mandated in almost all states. It primarily covers lost wages, medical expenses, or death benefits for the employees provided these conditions are results of workplace mishaps.
Comprehensive Cost
Since all businesses are different, there is no definitive price for your e-Commerce Insurance package. Our agents consider several factors to examine your business needs and calculate the quotes. They are:
Sales Volume & Revenue Generated
Type of Products and/or Services
Owned Assets and Inventory Value
Annual payroll
Optional coverage chosen
Who Benefits?
E-commerce is a vast field that includes any business owner who conducts business online, whether you are selling products or services. An E-commerce Insurance package is critical to surviving in this competitive market. Drop shipping companies, advertising companies, computer products and services, e-commerce retail stores, wholesale companies, and manufacturers are some of the l business owners that benefit from this insurance.
We Are a Trusted Insurance Provider