As a business owner, you already understand the significance of protecting your assets, including your company vehicles. Whether you rely on cars, trucks, or vans for your firm's operations, accidents and unforeseen events can lead to significant financial losses. Moreover, it can affect your business's bottom line if your vehicles are out of commission for a long time.
This is where business auto physical damage coverage can help. This coverage is essential for firms that rely on their vehicles for day-to-day operations, such as food delivery services, building contractors, and trucking companies. Read on to fully understand the importance of this coverage and the types of risks it can cover.
Types of Coverage
Business auto physical damage insurance typically covers physical damages to the insured's vehicles caused by fire, theft, vandalism, collision, or other covered perils. It is usually part of a business auto policy but can be purchased as a standalone policy for some large semi-trucks.
In addition to physical damage coverage, you should also consider getting automobile liability insurance, which helps protect against third-party claims for bodily injury or property damage caused by a company's vehicle when negligent for the damage. Together, these coverages protect firms that rely on vehicles for their daily operations.
Let's look at the coverages offered under business auto physical damage insurance.
1. Collision Coverage
This type of insurance helps protect your firm's vehicles in a collision with another vehicle or object, such as a tree, fence, or animal. Whether your driver accidentally collides with another vehicle, a stationary object, or even flips over, collision coverage helps cover the cost of repairs and replacements. For example, if one of your delivery trucks is involved in a head-on collision with a car, this coverage could pay for the repairs needed to get your truck back on the road.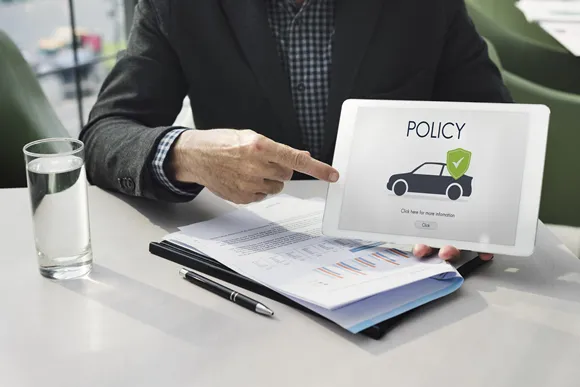 However, it is important to note that collision coverage helps cover damages to your vehicle and excludes damages caused to other vehicles or property. If you are found to be at fault in the collision, liability insurance can help cover the costs of damages done to a third party's vehicle or property.
2. Comprehensive Coverage
Comprehensive coverage is another essential aspect of physical damage insurance for commercial vehicles. This insurance helps protect your vehicles against several risks, including vandalism, fire, theft, and earthquakes. If, for instance, one of your company cars is vandalized, comprehensive coverage could help cover the costs of repairing the vehicle.
3. Specified Perils Coverage
In addition to collision and comprehensive auto physical damage coverage types, another option replaces comprehensive with coverage only for specified perils. A policy would not include comprehensive and specified perils; it would only have one or the other. The specified peril physical damage coverage form typically excludes coverage for vandalism or falling objects, which the comprehensive form covers.
Benefits of Business Auto Physical Damage Coverage
Ensure the safety of your commercial vehicles by exploring the numerous benefits offered by this coverage:
Financial Protection: Business auto physical damage coverage will pay the cost to repair or replace your damaged vehicle for covered events. It will either repair or replace, depending on which is less, the cost to repair vs the cost to replace. Whichever is less is typically paid. There are deductibles that apply to this coverage. The insured's responsibility to pay out of pocket before the insurance company pays the remaining amount is the deductible. This coverage saves your business from paying the entire claim out of your bottom line.
Minimized Downtime: When accidents or damages occur, having physical damage coverage helps reduce downtime for your business vehicles. Quick repairs can be facilitated, allowing your firm to resume normal operations promptly and avoid disruptions that could affect productivity and customer service. Suppose your business can't afford to be without a vehicle when it is in the shop for repairs. In that case, you should get rental reimbursement coverage added to your business auto policy. This coverage will pay up to a certain amount per day for renting a replacement vehicle while your is out of service due to repairs.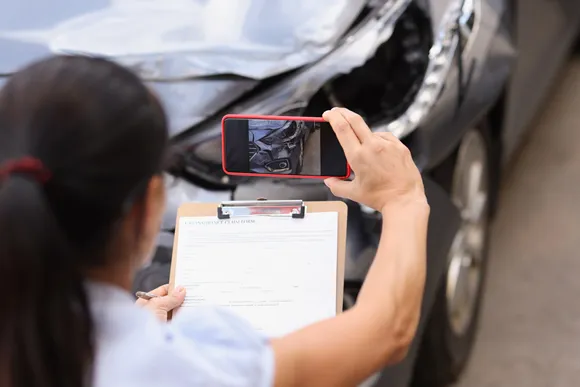 Customizable Coverage Options: Your business may need customizable options to suit its needs. You can tailor the policy to include additional coverage for permanently attached equipment on vehicles like ladder racks, tool boxes, or even customized wraps that are not automatically covered for physical damage unless specifically endorsed onto the policy.
Premium Costs for Business Auto Physical Damage Coverage
Understanding how the premium is determined for physical auto damage coverage helps safeguard your company vehicles and make informed decisions about insurance investments.
Premiums: Like other insurance policies, business auto physical damage insurance coverage requires the payment of premiums. The premiums for this coverage can depend on various factors, including the replacement cost and the cost to repair that particular year, make, and vehicle model. The higher the deductible chosen, the less premium is paid. Also, your employees' driving records affect premiums, and the locale where your vehicles operate also does.
Deductibles: Physical damage coverage often includes a deductible amount you agree to pay out of pocket before the insurance coverage kicks in. Higher deductibles usually result in lower premium costs, which means you will have to cover a higher portion of the claim costs.
Vehicle Valuation: Vehicle coverage is based on actual cash value, also known as the cost to replace a vehicle with the same make, model, and condition of the damaged one. On most business auto physical damage, you do not choose a limit. This may involve vehicle appraisals or using industry-recognized valuation tools to determine the current market value of each vehicle. The higher the vehicle's value, the higher the premium will be.
Additional Optional Coverage: Adding coverage for rental reimbursement or permanently attached equipment like wraps or tool racks will generate additional premiums.
Secure Your Commercial Vehicles Today
Business auto physical damage coverage could play a vital role in safeguarding your commercial vehicles and mitigating potential financial risks. By providing collision and comprehensive or specified perils coverage, this insurance helps ensure your vehicles are protected in various situations.
Request quotes and get valuable insurance insights at InsuranceAdvisor.com to help you make informed insurance decisions. Get insured with us and secure the protection your business vehicles need!
We Are a Trusted Insurance Provider