Top Businesses We Insure in the Consulting Services
Whether your world consists of marketing, managing, or researching, as a consultant, you gain clients because you have the right resources and skills. As a consultant, you are available when, and where, your clients need your input and expertise. Consultants work hard for their clients to help them achieve the business goals they set out for themselves.
Whether an individual consultant or if you have a consulting firm with multiple employees, your business has potential exposures that could lead to loss, loss of business property, liability to a third party, or an employee injury. That's why business insurance is so essential.
Who needs business consultant insurance?
Your profession as a business consultant may include offering managerial advice, business strategy recommendations, financial planning, or investment advice, all while maintaining customer confidentiality. While an individual consultant is in control of his own actions, if you have a firm of consultants, there is certainly more to consider as the business is responsible for the actions of its consultants. It's a good idea to fully consider obtaining the right business insurance.
Depending on the nature of the work you perform for your clients, you most likely would benefit from having professional liability insurance, general liability insurance, property insurance, and if not solo, workers' compensation insurance.
Recommended business insurance policies for consultants
Professional liability insurance
A very important type of business consulting insurance is professional liability protection. Consultants are called upon to use their educational background, prior experience, and professional certifications to provide expert recommendations, advice, and methodology to their clients. Professional liability insurance covers negligence, mistakes, or omissions in the performance of those services that cause financial damage to your client.
How professional liability protection works for consulting firms?
Work mistakes
Even if you're not liable for an error, being accused of one can be costly. If a customer accuses a business consultant of giving an inaccurate projection or some other mistake that resulted in financial loss to the customer, you shouldn't be surprised if they make a claim against your business. Instead of being hassled by a costly lawsuit, the professional liability insurer will provide attorneys to fight in your defense and pay those sums that your business is legally liable for on covered claims or suits.
Undelivered services
A customer may cite your missed deadline caused the loss of a client and pursue compensation from you. Your professional liability protection could provide defense and pay a judgment or settlement for covered claims.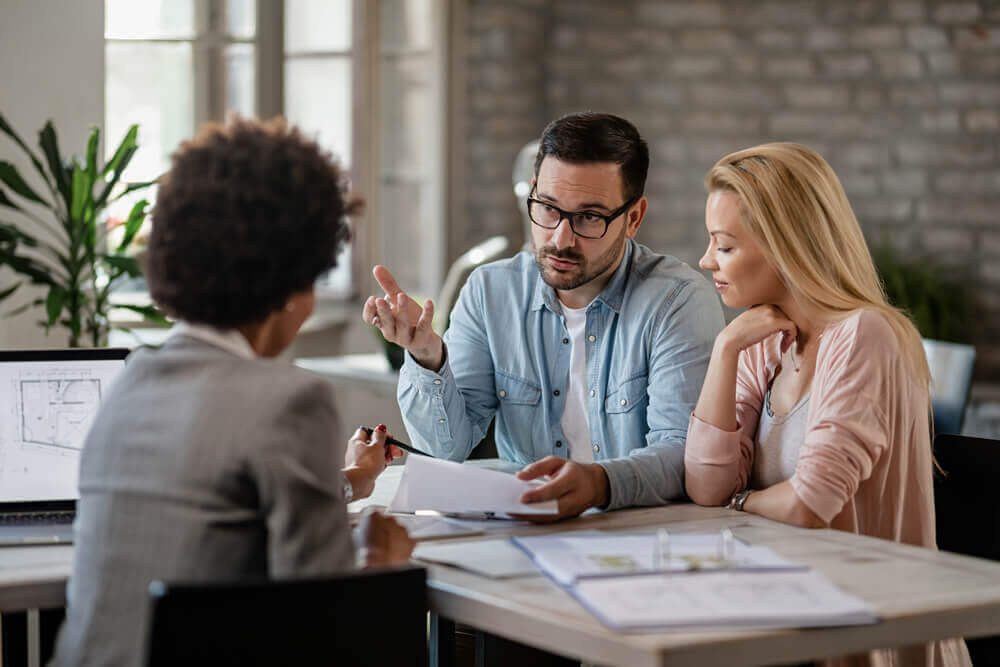 Accusations of negligence
Clients tend to set lofty expectations for your work. If you over-promised and underdelivered, you could be accused of negligence. If your work is the subject of a lawsuit challenging, E & O insurance can provide defense so you don't have to hire an attorney.
Also, Read: What are the minimum insurance requirements in Delaware?
How professional liability insurance protects different types of consultants?
Management consultants
Helping a company improve its productivity is not an easy task, and business management consultants are probably going to be held accountable if a company misses its revenue targets. That's why insurance coverage is a requirement in this business.
This policy will help you cover the costs of your legal expenses, should you become liable for your firm's inadequate performance for covered wrongful acts. Legal costs, including settlements, may be covered.
Market analysts
A forgetful omission or an inaccurate projection can be the basis of a lawsuit for a market research analyst. Even if your consulting firm is blameless, you might still have to pay a significant sum in legal fees. Professional liability insurance offers crucial financial assistance for insured claims for market research analysts and other individuals who assist companies by drawing on data that are directly connected to earnings.
IT consultants
IT consultants tend to have greater liability than your average IT specialist because they frequently provide advice about sophisticated technologies or make expensive tech-oriented decisions. If an IT adviser makes a product recommendation that results in the customer firm's data being exploited, the IT consultant could face a claim or lawsuit.
IT professionals generally purchase technology errors and omissions insurance (tech E&O), which is sometimes packaged with cyber liability insurance coverage, for broader protection.
General liability insurance
Business consultants with commercial space opened to the public should consider general liability insurance because they have clients coming to the office to discuss plans and strategies.
General liability insurance is sometimes called commercial general liability (CGL). It provides coverage for bodily injury and property damage to third parties, resulting from your premises, services, and products provided. It does cover financial loss to a consultant's client due to professional services rendered.
Coverage provided by general liability insurance for consulting businesses
Third-party bodily injury
If a debilitating accident occurs on a slippery floor at your office, your business could be held accountable for the cost of medical care, pain and suffering, and economic loss suffered by the affected client. This policy does not cover employee injuries, employee injuries are covered by worker's compensation insurance.
Third-party property damage
General liability insurance pays for damage to third-party property such as the cost of repairs or replacement. For example, a general liability policy may pay for a client's damage if your rusted window awning on the building falls onto the customer's car in the parking lot.
Immediate medical costs, such as emergency room expenses
Ongoing medical costs, such as physical rehabilitation
Partial lost wages while the employee is unable to work
Advertising injuries
When promoting your business, you might unintentionally infringe on another company's intellectual property. General liability insurance covers inadvertent mistakes like using a logo that is similar to another company's logo. This includes:
Defamation, both libel (written) and slander (spoken)
Copyright infringement
Business owner's policy
There are several ways to protect a small business and keep it moving toward its goals. An additional type of policy that is excellent for many small business owners is a business owner's policy.
A business owner's policy (BOP) is a combination of general liability insurance (outlined above) and business property insurance, providing a balanced choice for companies that want to secure and protect their business's resources.
Commercial property coverage
Your business-owned assets are covered under a commercial property policy. If you own the building or if your lease requires you to insure the building you occupy, it is covered by this policy. Your furniture, fixtures, office machines, computers, and printers can all be insured here. Damage from fire, wind, hail, lightning, explosion, vandalism, and other perils are covered when your property is damaged.
Business interruption insurance is a type of property coverage. Business interruption, also called business income insurance replaces lost revenue when your building is damaged so much that you cannot operate your business from it, this coverage kicks in. Business interruption coverage allows your business to pay its ongoing net expenses and survive a catastrophic loss.
Some other business insurance policies to consider for consultants
Workers' compensation insurance
Workers' Compensation insurance pays for medical care, replacement services, prescriptions, and more for employees injured on the job. This insurance is required in many states, depending on the number of people employed (3-5 usually). Even if a policy is not required, the employer is still responsible to pay for the state-required benefits for employees who get hurt at work. The premium cost for a workers' compensation policy is minimal compared to what you will pay if one of your employees has an accident needing medical attention.
Workers' compensation provides coverage in these areas:
Emergency Medical care
Diagnostics, x-rays, and MRIs
Replacement services (in-home assistance)
Physical therapy
A percentage of lost wages while unable to work
Employers Liability coverage is usually built into a workers compensation policy which will defend the business owner if an injured employee or their family files a lawsuit alleging that the employer's negligence caused or contributed to the injury.
Cyber Insurance
Cyber liability insurance is necessary for most companies since the world is experiencing an increase in the frequency and severity of cyber-attacks. Cyber insurance covers first-party expenses such as customer notifications, credit monitoring, legal expenses, and PCI (Payment Card Industry) and regulatory fines due to the lack of required security measures.
Cyber third-party coverage will defend against customer privacy lawsuits when their information is compromised and financial loss occurs.
Cyber insurance can cover:
Breach of private information
Phishing attack
Computer and funds transfer fraud
Ransomware-Extortion
Fraud monitoring services for affected clients
Internet and media liability
Awarded damages for covered claims
Denial of service
Loss of income
Fidelity bonds for consultants
Fidelity bonds pay for the losses suffered by your business if it is discovered that one of your employees has committed fraud, theft, or forgery against your company. Fidelity bonds can also be written to cover third-party losses, like if a consultant steals a piece of jewelry while performing work at a client's home. In most cases, if a bond pays an employee theft loss, the bonding company will prosecute the dishonest employee and collect restitution.
We Are a Trusted Insurance Provider