A Human Services Organization was conceived with the concept of actively addressing the needs of the community through a comprehensive and interdisciplinary approach. National Human Services Organizations concentrate on both prevention and remediation. They focus on the improvement of the overall quality of life for their communities. The Human Services Profession is devoted to improving healthcare by delivering quality programs and services to meet customer demand by enabling the creation of local communities and integral healthcare facilities.
An individual who implements professional, paraprofessional, and clerical work in settings such as residential health care services, psychiatric therapies, halfway houses, correctional facilities, disability centers, family service establishments, and alcohol treatment facilities is a human services professional. The nature of this position in a given location varies based on the industry and the type of clients they serve.
The purpose of a human services professional is to help individuals and groups function as effectively as possible in the key domains of living. Compassion, patience, and integrity are crucial qualities for human resources professionals to have. Those displaying empathy, care, and compassion are frequently highly valued by employers in the human services sector. Other vital personal qualities include good communication skills, a strong sense of responsibility, and efficient time management.
When you're helping others, it can be easy to forget that even you need assistance sometimes. That's where Human Social Service insurance comes in and plays an important role in protecting and safeguarding human service professionals and their organizations.
Recommended insurance policies for human and social services
Professional Liability Insurance
Professional Liability Insurance, often called errors and omissions insurance, helps protect businesses against claims from clients when an allegation of negligence is made. Accusations of malpractice can lead to a costly lawsuit when your company, social work organization, or other social services business has been accused of misconduct. Professional Liability insurance carrier will provide you with legal representation and pay damages for covered claims where your operation is liable.
This policy offers liability coverage related to:
Allegations of negligence
Failure to provide promised services
Professional mistakes or oversights
Coverage provided by professional liability insurance for social services organizations
Allegations of poor advice or negligence
Offering guidance or counseling to a client can be risky for a business. For instance, if a social worker provided advice to a client who took the bad advice and then caused injury to another person, the business might be responsible.
Failure to provide professional services
A client dissatisfied with your work can bring about a lawsuit. For example, a foster care facility may find itself the subject of a lawsuit for inadequate care to a child with special needs.
Personal or social services organizations may face accusations of unfulfilled services. Professional liability insurance provide defense regarding such issues, including a settlement or court-ordered judgment.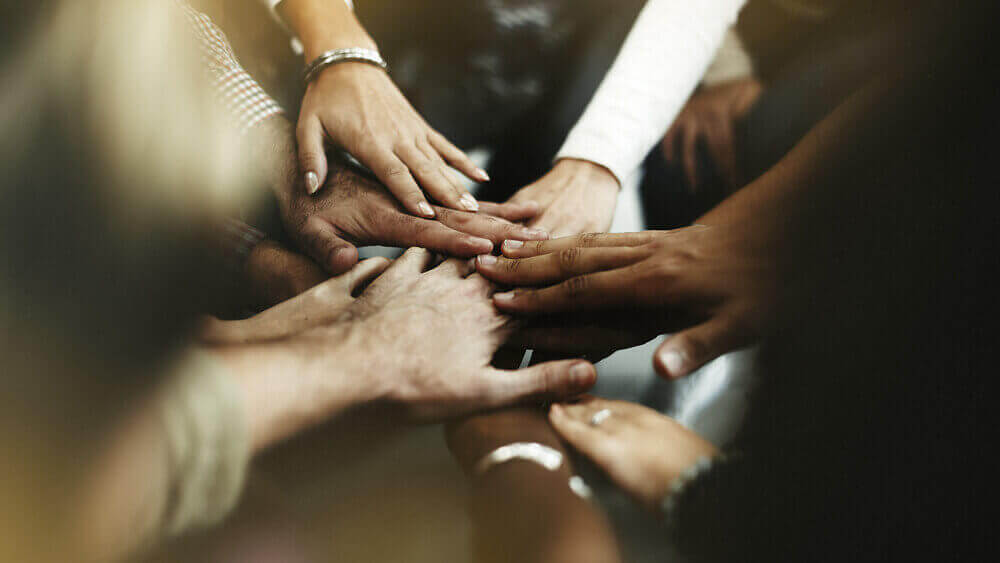 Professional mistakes or oversights
Small companies can be affected by even a simple error in judgment. For instance, suppose your childcare center does not complete a routine background check and a child is abused, your business might face significant consequences. Social development services can be protected with professional liability insurance.
Directors and Officers Insurance
Directors and Officers insurance provides defense and indemnification in the event you are sued for a decision you made on behalf of the company that led to financial loss. Your board of directors or advisory board is responsible for directing the management of your company's financial assets, goals, and other major organizational regulations. Without a good mitigation plan, you could potentially face significant financial penalties.
This policy offers coverage related to:
Accusations of mismanaged funds
Failure to meet regulatory standards
Failure to perform official duties
Coverage provided by D&O insurance for human and social services organizations
Accusations of mismanaged funds
A frivolous allegation against a board member may result in a costly lawsuit. For example, your nursing home may be accused of spending money on impractical things. Even if the accusation is unfounded, the cost of a legal team can deplete your finances if you're uninsurable.
Failure to meet regulatory standards
If your daycare facility or senior center does not comply with regulatory standards, then your administrators or supervisors may be cited. A social services company's liability insurance may cover the cost of hiring an attorney and other legal fees due to nonconformance with industry regulations or standards.
Failure to perform official duties
In the event that something fails, those who lead your company may be perceived as the only people who can be held responsible. This regulation protects the people associated with your company from liability claims associated with their failure or perceived failure to fulfill their responsibilities.
General Liability Insurance
Community-based nonprofit organizations implement various youth programs and may operate foster facilities to improve the world's societies. However, continuous contact with the community increases your vulnerability to liability. General Liability insurance offers coverage for business risks such as customer or visitor injury, property damage liability, and personal and advertising injury liability. It might help you qualify for contractual agreements and leases and reduces the risk of a liability lawsuit as the carrier may intervene and pay claims before an incident reaches that level of severity.
This policy offers liability coverage related to:
Client and visitor injuries
Client and visitor property damage
Wrongful detention, invasion of privacy, false arrest, etc.
Slander, libel, and copyright infringement
Coverage provided by General Liability for human and social services organizations
General Liability insurance covers the costs of legal representation and damages arising from physical injuries or property damages suffered by third parties.
Client or visitor property damage
Depending on how you engage with the community, your organization might be held accountable for damage to the personal property of a visitor or customer. For example, a visitor's phone might get damaged, or a caseworker might knock over an expensive vase during a home visit.
General Liability insurance can cover:
Repair or replacement of a broken object
Defense of a property damage liability lawsuite
Slander, Libel, and Copyright Infringement
When selling your company's products, there's always the hazard of violating another organization's slogan or logo or offending a competitor on social media. The harm caused by means of several kinds of advertising is covered by General Liability insurance. This includes:
Defamation, both libel (written) and slander (spoken)
Copyright or brand infringement
If you're planning to promote your company with customer advertisements, you should consider the protection of your items and how to safeguard yourself.
Client or visitor injury
If a visitor injures himself at your senior center, it may be liable for the injury, depending on what caused it. If you don't have proper insurance, you might face costly damages and court fees if claims or lawsuits get filed. General liability insurance pays for:
Court-ordered judgments
Settlements
Medical costs
Attorney's fees
General Liability doesn't pay for injuries suffered by workers. In that case, you'll need to acquire workers compensation insurance.
Also, Read: How much is business insurance in Florida?
Business Owner's Policy
A Business Owner's Policy (BOP) package combines commercial property and liability insurance. On average, the cost of such a bundle is generally less than buying the policies separately. If a human services company owns property or office supplies for any social workers, a Business Owner's Policy is the preferred way to protect your assets.
This policy protects against:
Damage to business property
Client injuries and property damage
Advertising injuries
Business Income
Risks covered by Business Owner's Policy
Damage to business property
A commercial property insurance included in a Business Owner's Policy pay for damage to:
Business equipment, including computers
Office furniture and furnishings
Buildings that you own
If your foster care center, group home, or medical facility owned by your social service organization becomes damaged by a fire, even one originating elsewhere, a Business Owners Policy will cover the repair and renovation costs incurred. Incidents related to windstorm, theft, vandalism, and other perils are also covered.
Visitor injuries and property damage
The General Liability coverage portion of a BOP can cover your expenditures resulting from issues such as a third-party medical expense or property damage. Such costs include medical care, repair costs, and legal fees if you're sued for an injury. For example, it can provide coverage in the events when:
An after-school youth program teacher drops a parent's smartphone during a class.
A maintenance man slips on a wet floor at your nonprofit social-service office.
A client trips on the front step at your senior center.
Personal and Advertising Injury
The personal and advertising Injury liability provision of this policy also safeguards against these mishaps:
Defamation lawsuits (libel and slander)
Invasion of privacy
Wrongful detention
Wrongful eviction
Copyright and brand infringement
For example, a lawsuit might be filed if your daycare facility's staff members write a negative comment about a competitor on social media, and your center is sued for libel. General liability insurance can cover your legal costs.
Business Income
If your company must shut down because of damage to your building from a covered peril makes it uninhabitable, you will still be responsible for your regular operating expenses despite the closure. Business interruption insurance, typically included in a Business Owner's Policy, under the property coverage, can reimburse you for the lost revenue so that you can meet your financial obligations such as rent, mortgage, payroll, and other operating expenses.
Workers' Compensation Insurance
Workers' Compensation Insurance provides compensation for medical care expenses and loss of income suffered due to work-related injuries and illnesses. This insurance is required in nearly every state for businesses with employees.
From a minor ankle sprain sustained by a group home employee due to a slip and fall or an employee unable to work after suffering a disabling injury, these typical injuries can often lead to costly medical bills and missed time. Workers' compensation can cover expenses incurred for the treatment of a wounded employee or volunteer, as well as to partially compensate for lost income.
Workers' compensation can help pay for an injured employee's:
Immediate medical costs, such as emergency room expenses
Ongoing medical costs, such as physical rehabilitation
Partial lost wages while the employee is unable to work
Usually provided by an employer's workers compensation policy, employer's liability insurance protects an employee who sues over an injury. For example, a nursing home staff member might file a claim due to structural deficiencies in parts of the building leading to injuries. In such cases Employer's liability insurance can help cover:
Attorney's fees
Court costs
Settlements
Without the protections covered in this insurance, your social services business might need to pay legal fees out of pocket, even if it's not your fault.
Commercial Auto Insurance
Business Auto insurance pays for legal, medical, and property damage expenses associated with accidents involving a business transport in the event of a commercial accident.
Whenever your employees or volunteers take a trip on your trucks, your company is exposed to high risk. Commercial Auto insurance coverage shields you against the costs of a vehicular accident, which can dramatically increase if someone gets hurt. It's required in most states for company-owned automobiles.
Your Commercial Auto insurance policy offers protection against the consequences of accidental injuries, property damage, and electrical malfunctions that your business vehicle causes. It also eliminates the costs of vehicle theft and opportunistic vandalism.
Coverage provided by commercial auto insurance for human and social services organizations
Legal Expenses
If your company is ever sued, legal defense costs can add up quickly. You could also have to pay a settlement or court-ordered judgment.
Medical Expenses
In the event that another individual gets injured in a collision involving you, this coverage can be used to pay for medical costs.
Collision
Collision coverage pays for damages to a vehicle, such as collision with another car or object, regardless of who is at fault.
Uninsured Motorists
Coverage for accidents caused by a hit-and-run driver or an uninsured driver is covered by Uninsured Motorists coverage.
Non-collision Damages
Comprehensive insurance coverage extends to include non-collision damages, such as vandalism, theft, and fire damage.
We Are a Trusted Insurance Provider