Business Owners Policy Workers Compensation Insurance Umbrella or Excess Liability Insurance
Understanding Administration Support Services Insurance
Every business needs a seamless administration and support function. It's nothing short of a sustained oxygen supply – invisible yet critical. Other business functions of an organization depend on the support of administrative services to avoid roadblocks to their functioning. Administrative services can help with revenue-earning tasks, closing sales deals, performing research and development, and various other affairs. Due to their critical and ongoing nature, admin services are often outsourced.
You, as an administrative support service provider, have various risk exposures. As part of your regular workflow, you might have to interact with the client's vendors and transporters or with the clients themselves about their calendars, schedules, and appointments. Depending on your deliverables, you might be handling your clients' internal administration operations or taking charge of vendor payments. In running an administrative services business, slip-ups may occur while juggling so many clients' tasks. In these cases, insurance tailored to meet your specific requirements can ensure that you don't face disruptions in your business due to injuries, claims, lawsuits or settlements. These insurance products can be:
Professional liability insurance
Workers' compensation insurance
Property insurance
Cyber insurance
Risks and Liabilities
As the owner of an administrative support services business, you're most likely responsible for handling your clients' phone calls, appointments, planning, scheduling-related tasks, and a host of other tasks related to supporting staff. There could be errors and omissions in performing these duties. As a consequence of this, the client may incur business losses and sue your firm. Some risks and liabilities that you need to insure against are listed below:
Employee injury
Property damage liability
Third-party bodily injury
Loss or damage to business assets
Cyber-attacks, online breaches, system hacking
System Hacking: Your support staff clicks to open an email with a fake offer. Your entire system shuts down. Hackers discover your customer's personal and financial information, not to mention your company's and employees' data.
Errors and Omissions: Your business schedules tasks and meetings for your client. Some of those dates and time slots get scrambled. The client misses an appointment and loses out on a large order, for which they sue your firm.
Employee Injury: Shards of glass from a window broken in a storm cuts a nasty wound on your security officer's arm.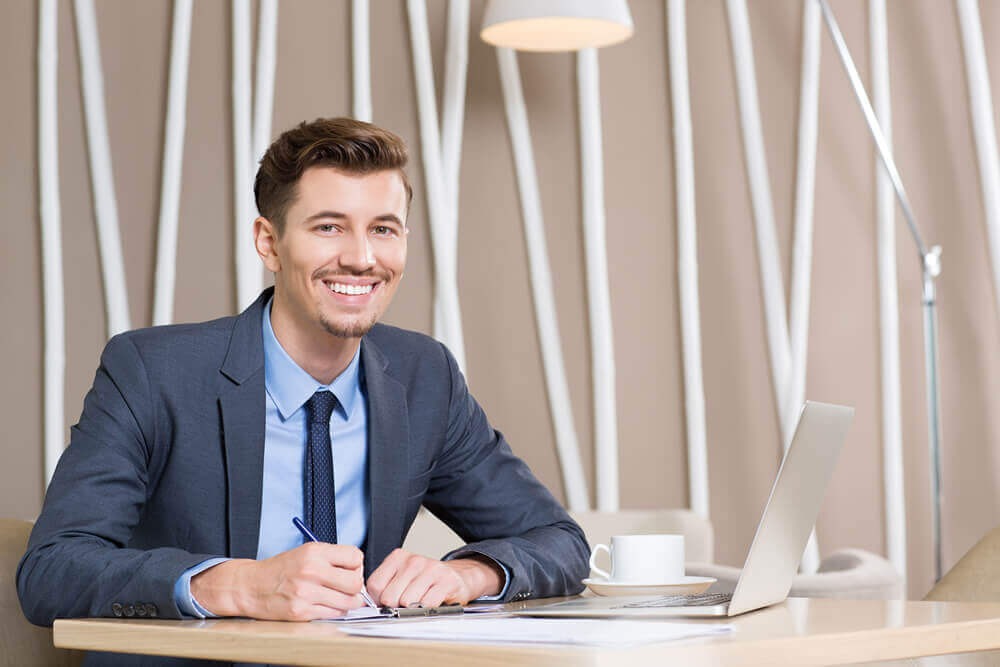 While deciding the right coverage to insure your administrative services business consider your operations such as the size of your business (annual revenue), the number of people you have employed (annual payroll), its location, and the size and the number of locations you may have. Values of your assets insured for the building, furniture, and equipment should also be considered. If your location was burned to the ground, do you have the money to rebuild and/or replace all damaged items?
Finally, your decision should be based on your business model, for instance, how much of your business is run remotely, from your own premises or how much is done from the client's premises. What your policies will cost you will also be a function of this mix.
Recommended Policies
Insurance policies with particular relevance to administrative support services ensure there is the least amount of downtime due to the 24x7 nature of your business. Insurance agencies like Insurance Advisor will have knowledgeable staff who will customize your policies as per your requirements. Our carriers' responsiveness is timely for claims, and we are there to assist with the claim process. We also have flexible and transparent payment plans.
Professional Liability Insurance
Sometimes the smallest of mistakes by your admin support business could set your client back, causing a significant financial loss. The client could sue you to recover their losses. Your professional liability coverage will kick in while you focus on running your business. Some risks that fall under professional liability are listed below:
Errors or accidental mistakes
Service not delivered as promised
Professional negligence
Services not delivered as promised: Your proposed filing system to maintain your client's records causes your client, an advisory firm, to fail an audit. Your professional liability insurance will handle the lawsuit.
Professional negligence: Due to an oversight, your remote assistant indicates a wrong appointment time to your client's sales manager. She misses a sales call, and a competitor closes the order your client was chasing. Your professional liability insurance steps in to handle the resulting lawsuit.
General Liability Insurance
Due to an oversight, your remote assistant indicates a wrong appointment time to your client's sales manager. She misses a sales call, and a competitor closes the order your client was chasing. Your professional liability insurance steps in to handle the resulting lawsuit.
Personal injury (libel and slander): Your business makes false statements about your competitor's business by statements posted on social media. This constitutes personal injury from libel. These statements are also repeated verbally, making it slander. The competing business would now sue you on the basis of these falsehoods. Here, your general liability coverage will defend you during the lawsuit.
Advertisement injury: Your administration support firm has accidentally infringed the copyright of a competitor's logo during an advertising campaign. Your advertising injury liability will protect you.
Workers' Compensation Insurance
It redresses employees' medical bills and lost wages if they suffer an injury or illness on-the-job (make sure you ask your agent about remote employees if you have any). Workers' compensation also provides financial benefits for an employee's dependents in the case of a work-related employee death.
Property Insurance
Property insurance includes coverage on your business assets, business interruption, and extra expenses for losses arising out of insured perils such as wind, fire, hail, riot, or civil commotion, to name a few. Property insurance can be included in a BOP or package policy or written as a stand-alone policy.
Business disruption: Your business suffers roof damage and theft. The BOP will compensate for the repair expenses and your exposure to theft as well, while it reimburses your net business income loss until your business is operating again when your property insurance includes business interruption coverage.
Cyber Insurance
Your cyber insurance will protect you from cyberattacks, online breaches, and system hacking. Expenses taken care of by the policy are incident response expenses (deploying relevant IT resources), system recovery expenses (restoring firewalls and software and malware checks), legal fees (to fight the lawsuits filed), and regulatory fines resulting from insufficient data protection.
Cyberattack: An employee clicks on a fraudulent website by mistake, and it adds malware to your LAN. Your clients sue your business for breach of their data. Your cyber insurance coverage kicks in.
Premium Costs of Insuring Administrative Support Services Businesses
The premium costs for administrative support services insurance policies vary based on several factors like the ones listed below:
Annual revenue
Location and asset insured
Types of services provided and risks associated
Number of clients
Annual payroll
We Are a Trusted Insurance Provider