Top Businesses We Insure in the Food Service Businesses
Food service businesses, food processors, packagers, and manufacturers together with restaurants and coffee shops, experience their fair share of difficulties. A lawsuit against the business by a customer who slips and falls on a soiled floor need not be one of them. Do not let spoiled food triggered by your cooling system's breakdown take you by surprise? Make sure you find the right coverage for the food or beverage business you own. Start with a basic business owner's policy (BOP), and then proceed to get other needed insurance for small food business coverage as the needs arise.
Recommended Food Business Insurance
Business Owners Policy (BOP)
If you are in the food manufacturing or processing industry a Business Owners Policy is probably not for your business but you can still package insurance coverage types together on a commercial package policy instead. A BOP is typically for small or low-risk businesses, it combines multiple types of coverage, such as property, commercial general liability, and business income, into a single package.
Commercial Property Insurance
Commercial property insurance can protect your business against anything from a small fault to a complete collapse. For example:
If your business owns a freestanding structure or rents commercial space and has business property like furniture, business equipment, leasehold improvements, property insurance covers damage resulting from covered perils.
A fire could destroy your building and the contents inside
A burst water pipe could damage valuable documents
A windstorm could damage your roof and structure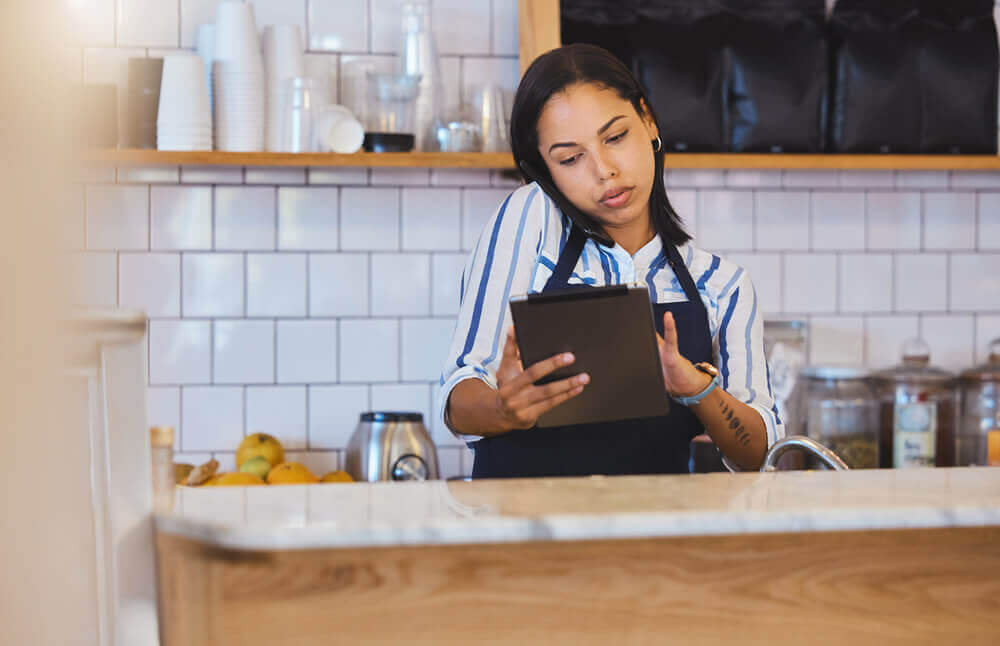 What's Covered by Commercial Property Insurance?
Commercial property insurance helps safeguard the future of your company by providing a financial safety net for loss to:
Your building
Tenant leasehold improvements
Your outdoor sign, satellites, and fence (should be specifically endorsed)
Your furniture, fixtures, and equipment
Inventory
If you want to make an intelligent investment for your business, you should consider commercial property insurance (food business). This step will protect your business's expensive physical assets, including your contents and specifically scheduled outdoor items, such as signs, satellite dishes, antenna, and fences when specified on the policy.
A well-informed business owner understands that a natural disaster or fire may shut a business down for some time, which may be crippling in the long term. With a sound property insurance strategy, you'll have support and company income covered so that you can recover quickly.
Commercial property insurance varies by coverage form. The Basic form of business property insurance usually covers losses triggered by fire, lightning, wind, hail, acts of vandalism, and more. Special form property adds coverage such as theft and instead of listing the perils covered, instead it only lists what is excluded so the special form property policy provides much broader coverage than the basic form. Other property coverage for flood or earthquake, is usually purchased separately, it may be needed depending on your business's geographic location. If you regularly have property in transit or used away from your business's location, you'll need to consider inland marine insurance.
Business Income Insurance
Business income protection is part of the property policy, hence, physical damage to your business's occupied building must occur from a covered peril causing your business to shut down. Business closure because of a pandemic, is not covered but today, there are products out there to purchase separately if you are interested. Business interruption reimburses you for lost revenue which allows a business to pay its bills and cover payroll expenses. If your business is forced to close for a short time after a direct physical loss to the structure, caused by a covered event under business property insurance, the business income will kick in:
Subject to the business income limit on the policy (may be increased)
Reimburses lost revenue during the period of restoration that you otherwise would have earned if your business remained open.
Usually, you have an option to include regular payroll expenses.
If you have purchased Extra Expense coverage with Business Income, the Extra Expense coverage would pay relocation costs and expenses if you set up a new or temporary location to mitigate your loss
General Liability Insurance
General Liability insurance coverage will provide defense for covered claims including court costs, and damages or settlements for which your business is legally responsible.
General food business liability insurance is the first policy many food and beverage company owners purchase. It enables companies to protect themselves against legal liability claims for property damage or bodily injury caused by your business's operations or products. Claims and lawsuits have expensive financial consequences. It is likewise required of any commercial space or a restaurant lease. This policy provides food liability insurance coverage related to:
Third-party injuries
Damage to a third party's property
Host liquor liability
Advertising injuries, such as copyright infringement
Goodwill medical payment
Persona Injury, libel, slander, wrongful eviction, invasion of privacy or wrongful detention, arrest or prosecution
What Businesses Need General Liability Insurance?
All businesses should have general public liability insurance for food business coverage to protect themselves against:
Liability lawsuits of property damage
Bodily injury liability lawsuits
Legal Defense, court costs, judgments, or settlements
Personal and Advertising Injury
Check out these general liability insurance coverage rules of thumb so you can be certain about your particular business requirements. If you're uncertain about how to proceed with your needs, get in touch with an InsuranceAdvisor insurance agent and have your questions addressed.
General Liability does not cover:
Employee injuries
Auto-related liability
Watercraft liability (some exceptions apply)
Intentional acts-assault
Internet or Cyber liability
Professional Liability
Equipment Breakdown Insurance
Formerly known as Boiler and Machinery Coverage, Equipment Breakdown encompasses coverage on many more types of equipment such as boilers and pressure vessels, electrical or mechanical equipment used for energy generation, transmission, or that uses energy and communication and computer equipment. Disruption to a business's operations due to the sudden and accidental breakdown of machinery can cause loss of production and lost revenue. If your business's downtime and lost income resulting from an equipment breakdown are of concern, this coverage should be purchased. Breakdowns can vary in form, including mechanical breakdowns or computer network or system breakdowns.
Equipment breakdown is more than a nuisance; it can damage the bottom line. That is the reason breakdown insurance is important as it assists your business in mitigating the damages and keeps it running.
What Does Equipment Breakdown Insurance Cover?
This coverage protects you from being responsible for equipment damages triggered by electrical power surges, equipment burnout, boiler failure, and other sudden breakdowns of equipment. This insurance type covers all sorts of equipment, including mechanical and electronic equipment, computers, communication equipment, air conditioners and refrigeration systems, boilers and pressure equipment, as well as more recent technological breakthroughs.
Breakdown coverage will pay for the expense emerging from:
The cost to repair or replace the damaged equipment
Business Income losses when a covered breakdown causes a partial or total business interruption when this option is purchased.
Other expenses incurred to limit loss or speed restoration
The cost to replace spoiled stock or materials
Ensuing damage to other property caused by the equipment breakdown (breakdown of equipment causes building damage-this is NOT covered on a property policy)
Other Types of Insurance for the Food and Beverage Industry
Business Auto Insurance
Handles liability claims for at-fault vehicle accidents caused by a driver in a business-owned or personal vehicle used for business purposes. Statutory coverage is included as well as optional coverage available.
Workers' Compensation
This coverage pays for a portion of lost wages, and medical treatment for employees injured on the job. Protect the business's assets because the insurer responds and pays the required coverage benefits in your state.
Employee Practices Liability Insurance
Make sure that you and your company are protected against employee accusations of discrimination, harassment, failure to promote, hostile workplace, or wrongful termination. Typically these policies can be endorsed to include third-party discrimination liability and discrimination accusations by a customer or visitor against your business.
Off-Premises Utility Services Coverage
Unless you have this coverage endorsed onto your property policy, loss of revenue is not covered unless there is physical damage to the building. This coverage allows payment of loss of income claims when there is no physical damage to the building but the loss of revenue results because of a utility failure that happens off of your premises. Damage to the utility equipment must still be caused by a covered peril under the property policy. For example, if an electrical transformer is struck by lightning a mile away during a hurricane, and your restaurant has no power but otherwise is undamaged. Without electricity, your restaurant cannot open and suffers a loss of revenue. This coverage is pretty expensive but well worth it in any hurricane-prone location.
Spoilage Coverage
Regardless of the food industry your business operates, this is a necessary coverage, it will pay for reimbursement of a food spoilage loss but be sure to include the added peril of off-premises utility services so that you can be reimbursed when it's the utility company's damage that causes the loss.
Employee Dishonesty Coverage
Get insurance to aid your business to recuperate losses relating to employee theft. Work with your agent to figure out the right quantity of insurance coverage for your firm.
Cost of Food and Beverage Business Insurance
Various factors will impact your business insurance for food industry coverage premium, such as:
Type of food and beverage business
Products offered
Business equipment and property values
Revenue
Location
Annual Payroll
Types of insurance needed
We Are a Trusted Insurance Provider