Top Businesses We Insure in the Wholesalers Business Insurance
Whether managing the inventory, supply chain, or equipment, running a wholesale distributing business requires hard work. Choosing products, ordering services, maintaining inventory, and managing staff expose your wholesaler operation to many risks, in addition to the usual threats that other businesses have. Fire, flood, and severe storms can cause harm to your goods and warehouse. Thieves can target your inventory and damage your building just to steal it. Every facet of your production process, from late arriving materials to unpaid client invoices - may influence your ability to pay your creditors and payroll. Ensure you're up to date and adequately covered on your wholesale insurance program to protect against such losses.
Who Needs Wholesale Business Insurance?
Any wholesale or distributor
Furniture distributors
Importers
Beer and ale distributors
Raw material distributors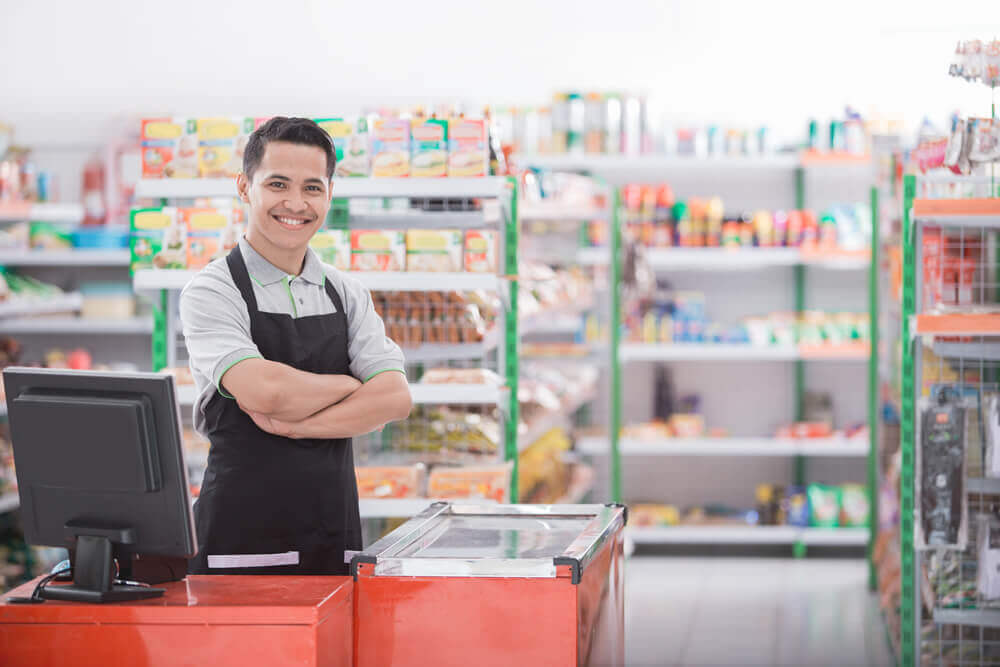 What is covered by distributors' and wholesalers' insurance policies?
Wholesalers' and distributors' insurance generally begins with a business package policy of, if eligible, a Business Owners Policy (BOP). Some wholesale businesses may qualify for a BOP but even a commercial package policy integrates commercial property insurance, general liability, business income, and other optional coverages into a single, convenient package.
Workers' compensation and business auto coverage are likely required due to the number of employees and commercial vehicles owned by the company.
Because of the fluctuating values of inventory and the unique combination of coverage needed, there are policies including property and inland marine designed to cover manufacturers, wholesalers, and distributors.
Commercial Property Insurance
A complete property plan for business assets is one of the most valuable investments you can make in a wholesale or Distributor Company. It protects your company's costly physical assets, such as the building, equipment, office furniture, and fixtures, and may cover outdoor fixtures, such as signs and fencing, if specifically endorsed.
Wise business owners know that a fire or severe windstorm can destroy a company's business and close it for a long time, sometimes even leading to a permanent closure. But by having a comprehensive business property insurance program, you'll have assets replaced and business income to continue operating.
Basic property insurance helps stop losses caused by fire, lightning, wind and hail, earthquakes, or vandalism. Special form property policies cover those perils as well as many other causes of loss unless specifically excluded.
Business property insurance prevents your company from incurring significant losses in the event of significant losses such as:
A fire may damage the structure and the contents of a building.
A burst water pipe may destroy essential documents.
Fire damage forces your business to close
Also, Read: How much does small business insurance cost in Delaware?
Business Income Insurance
Business income insurance is part of the property insurance policy. Its function is to replace lost revenue incurred due to physical property damage to your building by a covered peril which makes normal business operations impossible. For instance, if your company is disrupted by fire damage and cannot generate any revenue, this insurance assists you by replacing net operating income, based on the limits you purchase. The replacement income will help your business pay its ongoing financial obligations, payroll, mortgage, rent, auto installments, etc.
In a catastrophe, business income coverage is typically included in a BOP (Business Owner's Policy) but if you are insured on a commercial package policy, you will need to specifically request Business Interruption coverage be added to the property coverage. Regardless of the package type, selecting various optional kinds of coverage will serve you well such as crime or inland marine coverage. You can add these to your existing package as endorsements.
Always request Extra Expense coverage with Business Income as it will help pay for relocation expenses if you set up a temporary location and expedite replacement equipment to mitigate the loss.
General Liability Insurance
Liability insurance is worth its cost in defending you from liability claims and lawsuits arising from your premise or products. A lawsuit for damages can be filed by anyone for any reason and whether you are at fault or not, defense alone is reason enough to have general liability insurance. It also can help you pay for court fees and other costs incurred in legal proceedings.
Many companies must purchase liability insurance, so you need to understand how it functions. Insurance companies offer options for selecting the coverage you require. You'll need customized insurance for your business, not one-size-fits-all coverage.
General liability insurance responds to third-party liability claims. Since as a wholesaler, you distribute to different retail outlets which sell your products to the end user. Even if you don't manufacture them, your business can be liable for any harm or damage those products cause to the end consumer. You may be asked by your retail clients to them with an additional insured vendor's endorsement. This endorsement covers the retailer on your liability policy for bodily injury or property damage resulting from your products being distributed. Even without this endorsement, your company can still be liable for property damage or bodily injury incidents such as:
Electric product you distributed shorts and shocks a consumer causes a fire
An employee unintentionally damages your client's loading dock with your forklift
Dishware sold is found to have high levels of lead causing lead poisoning
Most businesses need general liability insurance to protect themselves against:
Bodily Injury liability
Property damage liability
Personal and advertising injury
Liability for use of mobile equipment
General liability insurance does not cover injuries to employees. It does not cover loss arising from motor vehicle use. As an alternative, you will need workers' compensation and business auto insurance.
Professional Liability, Employment Practices Liability, third-party discrimination, and Cyber incidents are also excluded under general liability, there are specific policies to cover these exposures as well.
Equipment Breakdown Coverage
When machinery breaks down, on-the-job productivity suffers accordingly. This is the reason equipment breakdown coverage is essential to wholesale businesses. You may likely have conveyor-type packaging equipment if you purchase products in bulk. If that system breaks down, would your business suffer a loss of revenue? What if you are a distributor of perishable food items and your huge refrigeration units break down, are you going to lose product? If so, this insurance is vital at all times to minimize your loss because no other insurance covers loss or damage caused by equipment breaking down. Here are some claim examples:
A power surge damaged a computer network
Problems with the electrical system
Mechanical issues with your production equipment
What does equipment breakdown insurance cover?
Also known as "boiler and machinery" coverage, equipment insurance pays for sudden and accidental damage caused by power surges, motor burnout, breakdown in pressurized vessels, and more. Equipment malfunction insurance also covers a variety of equipment and mechanical and electrical items, computers and communication equipment, air conditioning and refrigeration systems, boilers, and pressure equipment. It helps to pay for:
The cost to repair or replace the damaged equipment
Charges for time and labor to repair or replace the equipment
Business Income losses when a covered breakdown causes a partial or total business interruption
Other expenses incurred to limit loss or speed restoration
The cost to replace spoiled stock or materials
Equipment breakdown does not cover damage caused by wear and tear or improper maintenance. Your systems need to be in good working order and regularly serviced to maintain operating conditions.
Workers' Compensation Insurance
Workers' compensation insurance protects your business from the costs associated with occupational injuries and illnesses. It is required in most states for companies with a certain number of employees or in a particular industry. Check your state for requirements where your business is located. As an employer, you are liable for any injuries sustained by your employees while on the job.
Workers' compensation pays for:
Immediate medical costs, such as emergency room, diagnostics, and ambulance
Ongoing medical costs, such as medications, transportation, etc.
Partial lost wages while the employee is unable to work due to injury
A typical component of workers' compensation insurance, Employers' Liability insurance can provide defense when an employee sues the employer for negligence that contributed to the injury. Employer's liability insurance can help cover:
Defense
Court costs
Settlements or judgments
Without Workers' Compensation and Employers' Liability, your business would have to pay for an expensive legal defense, even if the lawsuit is without merit. Be aware that your Employer's Liability insurance coverage has limitations concerning how much it will pay, it is subject to limits on the policy and Umbrella if you have one.
Other business insurance policies you may need
Commercial Auto Insurance
A commercial auto insurance policy covers corporate auto liability, medical payments, and property damage costs if a business vehicle is involved in an accident. Your employees may be the safest drivers on the road, but they must cope with other drivers along the way. An accident where your driver is ticketed and caused injury to others and damaged property would be a nightmare if you don't have the right or sufficient coverage. Your organization might face huge liabilities, especially if there's a lawsuit.
Coverage provided by commercial auto insurance
Your policy can be customized to serve your wholesale company's unique needs. Your policy may include:
Auto bodily injury and property damage liability
Personal Injury Protection (PIP) or No-Fault (NF)
Medical Payments
Comprehensive and Collision Coverage on owned autos
Uninsured or Underinsured Motorists
Rental Reimbursement and Towing
Coverage for permanently attached equipment
Commercial umbrella
Commercial umbrella insurance provides an additional layer of protection for claims that exceed the limits on the general liability, auto liability, or employer liability policies once their limits are exhausted.
A commercial umbrella policy serves to:
It provides an additional limit to extend coverage limits in the underlying liability policy when limits are exhausted by paid claims and there are more claims to pay
An umbrella may provide coverage that is not covered under your underlying liability policy, though this has become rare in the commercial insurance sector.
Cyber Insurance
Cyber insurance is a very customizable policy, it is worth taking the time to understand where your company would benefit from this coverage. If any portion of your business is transacted online, you need this protection. Cyber liability insurance covers your company for losses resulting from a security breach, computer fraud, denial of service, extortion, or other malicious software attacks. It can cover costs such as client notification, credit monitoring, and damages if your customers' information was hacked. It can also cover your loss of income, hardware damage, forensic investigations, ransom, and data recovery expenses.
A data breach can be detrimental to any wholesaler, particularly if your customer's payment information is compromised. State regulations may require you to notify the affected customers and provide them with ready-to-use credit monitoring services not to
Incidents covered by cyber liability insurance
Data breaches
Cyberattacks
Ransomware
Phishing
Malware
Denial of service (DOS) attacks
Income loss
Other cyber incidents that disrupt business and expose personal information
How Much Does Wholesalers & Distributors Business Insurance Cost?
The expense of wholesalers and distributors' insurance will depend on your annual sales, payroll, your business operations, the sort of goods you store or distribute, the dangers you are exposed to, and the coverage amounts and deductibles you select.
Insurance Advisor commercial insurance agents can customize coverage to protect you and your business from unique threats. Your agent can review and assess your business, warehouse, and product distribution and help you determine the best insurance and coverage options.
We Are a Trusted Insurance Provider