Top Businesses We Insure in the Nonprofits
Insurance for Non-profit Organizations
Non-profit organizations and their directors are frequently called upon to oversee a wide array of responsibilities daily - from grant requests, and overseeing budgets to scheduling volunteer workers. They are involved in all parts of the operation. These organizations do not invest as much time in risk management as they could since they are usually devoted to a particular cause, which is where they focus time and effort. Devoting some time to do a full risk analysis with an insurance agent is well worth the time to discover where their insurance may be lacking.
Similar to how any individual or company might deal with risk, non-profit organizations of all sizes are not spared from liability exposures of bodily injury, property damage, employee injuries, theft, cybercrime, or directors' & officers' wrongdoing. Threats of litigation can come from the public, suppliers, donors, competitors, employees, as well as government regulators.
Nonprofit organizations file twice as many D&O claims as for-profit entities, and 85 percent of Directors & Officers (DO) claims are employment-related. Non-profit organizations are at greater risk of a data breach as they keep and maintain donor information, employee records, possibly client data, and even volunteer data.
No matter how vigilantly precautions are taken, the risk is constant in all managerial decisions and business associations. Liability lawsuits and unforeseen occurrences can be triggered by donors, customers, suppliers, competitors, creditors, government agencies, and employees alike. Insurance can enable non-profit enterprises to survive financial liabilities.
What is Non-profit insurance?
Non-profit organization insurance is business insurance coverage intended to protect a not-for-profit entity's needs, from difficulties and incidents that may occur while a business is in operation. Non-profit organizations can mitigate losses and even avoid occurrences by instituting safety awareness and loss prevention training for their staff.
Recommended coverage for non-profit organizations
Package Policy
A commercial package policy at the minimum includes general liability insurance and commercial property insurance, and other coverage types can be added to it. Crime, Inland Marine, and Equipment Breakdown are a few that are combined to make a customized package. To safeguard your nonprofit, it is advisable to have an integrated policy that covers general liability and commercial property coverage which provide the basics of third-party liability and damage to your company-owned property such as medical equipment within an animal shelter or a building owned by a church, property insurance is essential. More details follow on each of these coverage parts: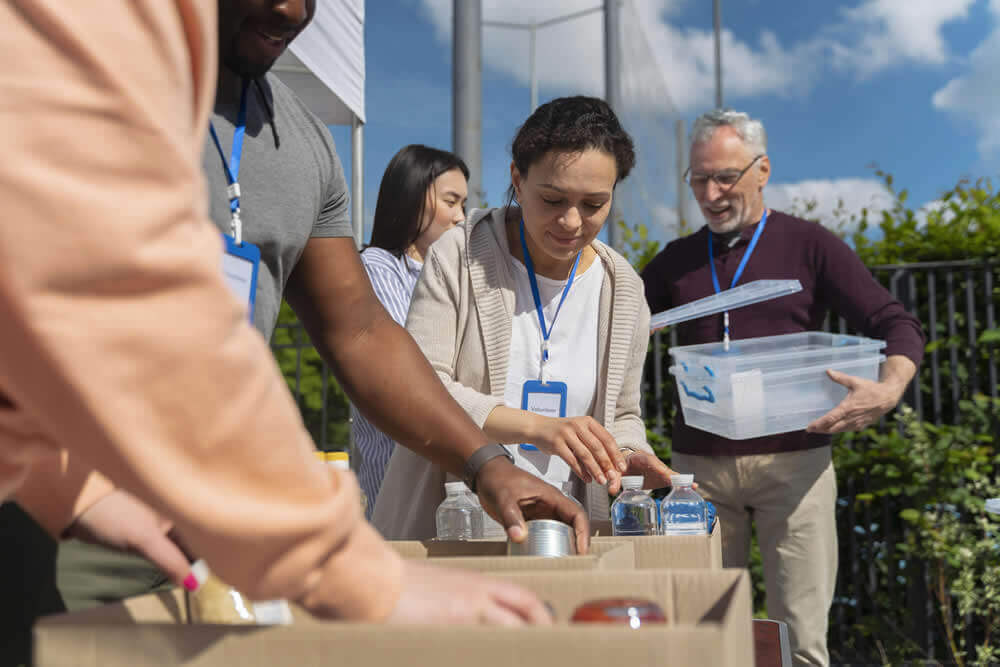 General Liability
General liability insurance protects your enterprise from the most common type of risk faced in the private sector, such as third-party injury, property damage, and personal and advertising injury. General liability insurance protects the non-profit by providing legal defense and payment of claims for which the non-profit entity is liable. This may minimize your risk of losing critical business relationships. General liability insurance provides coverage for the following:
Bodily injury and property damage liability
Personal and advertising injury liability
Medical payments (pays without regard to liability)
Premises Liability
Products completed operations liability
Damage to premises rented to you
Property coverage
Helps protect the property your organization owns and leases, such as buildings, equipment, inventory, furniture, and fixtures. Associations and non-profits can tailor coverage to best fit the unique needs of their organization. Property insurance provides coverage in the situations below:
A riot results in vandalism of the building, it is broken into and the interior is trashed.
The association suffers from financial setbacks because electricity services are interrupted.
The association is unable to complete member transactions due to damaged transmission lines.
Also, Read: Which policies are recommended for Florida small businesses?
Business Management Liability Policy
This policy can package together a broad range of insurance coverages. A client may pick and choose which of the following to include, such as:
Directors, Officers, and Entity Liability Coverage (D&O)
This coverage protects the entity, directors, officers, and employees against claims arising from wrongful acts as defined by the policy. This coverage is a necessity for non-profit organizations because in many cases the board of directors is made up of volunteers who could be held personally liable for their management duties for the non-profit. Claims or lawsuits brought because of a director or officer's breach of duty, error, omission, and other acts that cause harm to the organization or its members are provided coverage by this policy. bodily injury and property damage are not covered under this policy as that is what general liability covers.
Employment Practices Liability Coverage (EPL)
EPL policy protects the entity and its directors, officers, and employees from employment-related lawsuits arising from wrongful acts, including allegations of discrimination, sexual harassment, hostile workplace, FMLA, & ADA violations, wrongful termination, and violation of wage and hour laws, or retaliation.
Fiduciary Liability
Fiduciary Liability addresses and resolves claims resulting from the company's design and administration of pension, retirement funds, and other corporate employee benefit funds. This policy responds to allegations of wrongful acts, mismanagement, or misappropriation of funds by those with a fiduciary responsibility to set up and manage money that doesn't belong to them.
Crime Coverage
This coverage aims to protect the organization from loss due to employee dishonesty, forgery, alteration, theft, computer fraud, and other related crimes.
Kidnap & Ransom Coverage (K&R)
It helps to prevent the risk of financial losses related to kidnapping and ransom extortions, both in the domestic and international markets.
Cyber Insurance
Cyber insurance helps protect associations and non-profit organizations from a wide array of potentially severe third-party liability and first-party risks related to data privacy and network security breaches, including hacking, malicious software, rogue employee activity, hardware theft, employee error, business interruption, crisis management, system damages, notification and credit monitoring and more.
Additional insurance coverages for non-profit businesses
Workers' compensation insurance
Most states require entities to have workers' compensation coverage depending on the number of employees. Non-profit organizations may need to take coverage a step further by obtaining coverage for volunteers which can be difficult to do. Workers compensation insurance covers health-related expenses and lost income resulting from work-related injuries.
International Liability
This insurance permits US companies to select a protection plan that reaches across multiple countries since most US-based policies only provide coverage for suits brought within the US, its territories, possessions, Puerto Rico and Canada. Whenever your operations or staff go beyond these borders, foreign liability coverage should be considered.
How much does business insurance cost for nonprofits?
The cost for insurance on Not-For-Profit entities will largely be based on the lines of insurance purchased. From there, consideration will be made based on the annual budget, assets owned, coverage limits chosen, and operations. Are fundraisers held and if so, what is involved? Is there face-to-face with clients or recipients of the entity's funds or benefits? After a full review with a licensed insurance agent, completion of necessary applications, and cost estimates for nonprofit insurance can be provided to potential clients.
We Are a Trusted Insurance Provider