Types of Commercial Property Insurance
Commercial property insurance protects your business's physical assets, whether you are the owner of your freestanding building or rent commercial space for your operations.
Unlike individual homeowner's insurance, commercial property insurance covers business-owned property. Moreover, commercial property and casualty insurers and agents are trained in the hazards and threats to an enterprise that relates to operations in a particular industry.
Business property insurance is exceptionally adaptable and often covers many physical assets, though to get more broad coverage on sensitive electronic equipment, medical equipment, and larger computer or server centers will need to get inland marine to cover damage from a power surge that occurs when the power comes back on after electric has been offline or during brown-out situations.
There are a variety of different types of commercial insurance that small business owners should look into. Some of the most common include:
Property Insurance
Business Interruption Insurance
Commercial Package/Business Owners Policy
Workers' Compensation Insurance
Commercial Auto Insurance
Employment Practices Liability Insurance (EPLI)
Cyber Liability Insurance
Management Liability Insurance (D&O)
Errors and Omissions Insurance (E&O)
Crime Coverage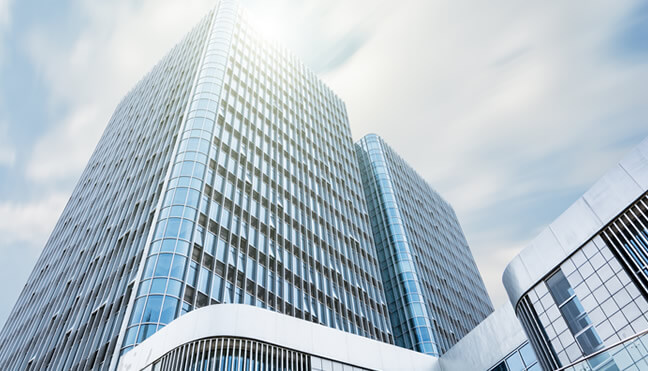 General Liability
General liability insurance covers the medical costs and legal defense fees that you might inadvertently be responsible for due to a misdemeanor or felony committed by one of your employees at your business location. This insurance also covers "advertising injury," an offense like copyright infringement and libel.
Property Insurance
Property insurance insures your building, contents, and your lost earnings in the case of a commercial building's damage or loss by fire, theft, or covered natural disaster. Property insurance coverage can be "named risk," also known as Basic or Broad coverage forms, and what used to be called "All Risk" which is known now as Special Form. A special form property policy covers everything EXCEPT what is specifically excluded. The term "all-risk" was a bit misleading since no insurance policy covers all risks, there are always exclusions.
Business Interruption Insurance
A significant storm, fire or riot, or a cyberattack, all of these could cause your business to lose revenue. With business interruption coverage, you can rest assured that your income from your business will be covered if you're not able to conduct normal business operations because of covered damage to the building structure where you are located. There must be direct physical damage to the building that causes the interruption in your business for coverage to be triggered. This policy provides economic protection to support your business in times of disaster. Your lost revenue can be reimbursed by the insurance carrier so you can meet financial obligations.
Workers' Compensation
Small company owners may try to convince themselves that they don't need workers' comp insurance. That's not true because an employee injury could happen at their business at any time. In states where your number of employees means your business doesn't have to purchase a policy does not mean that the business is not liable for employee injuries. If an employee gets hurt, no matter how many staff are employed, the business will always be liable for the employee's injury while on the job. This means the state required lost earnings and all medical care required by statute for the injured worker. Some businesses erroneously think if the state doesn't require workers' compensation insurance that their business is off the hook for employee injuries.
Commercial Auto Insurance
Small businesses should consider commercial auto insurance to protect their business from auto liability claims if there are owned vehicles. Regardless of the vehicle type, private passenger, pick-up, box truck, or semi, state laws require auto insurance. When a vehicle is in an accident, the use of the vehicle is considered, was it personal use or business-related? Personal auto insurance may not cover business use of a vehicle so to be sure you aren't stuck paying for accident damages out of pocket, have the right coverage in place before an accident occurs.
Required auto coverage typically includes the following: Auto bodily injury and property damage liability, Personal Injury Protection also known as No-Fault coverage in some states, Uninsured or Underinsured Motorists, Comprehensive and Collision physical damage, Hired and Employers Non Owned Auto Liability, Rental Reimbursement and many other options available to purchase.
Employment Practices Liability Insurance (EPLI)
Any business may face employment practices liability-related claims as much as property or general liability claims. Your business may benefit from employment practices liability insurance (EPLI) coverage. Breaching an employee's rights may land you in hot water with the Equal Employment Opportunity Commission (EEOC). Think of allegations of wrongful hiring or firing practices, discrimination of any kind, hostile work environment, and other wrongful acts are covered by this policy.
EPLI provides defense for the employer and court costs, settlement costs, and awarded damages up to the limit on the insurance policy. Coverage applies whether the case is won, lost, or thrown out for covered acts in the policy. This policy can also provide third-party discrimination charges against a company. These incidents are brought by customers, visitors, or the general public who feel they have been discriminated against by the insured business.
Cyber Insurance
Smaller businesses are mainly targeted because they're more vulnerable than larger businesses. Cyber insurance can be essential to minimize this risk.
Cyber insurance typically covers losses incurred from data leaks or breaches. During a hacking attack, your customers' data, including names, telephone numbers, addresses, driver's license numbers, health records, and even Social Security numbers, may be put in the hands of criminals.
The insured company will be protected from cyber liability claims and suits from customers whose data was compromised in these situations. There may be allegations the company was using outdated security software which allowed the attack to occur. It covers the data breach's expenses, including legal requirements like client notification and credit monitoring costs.
Remember the first-party coverage provided on a cyber policy, it can also cover funds transfer fraud, ransom, loss of income, and system damage caused by cyber criminals.
Management Liability Insurance (D&O)
Directors and officers (D&O) liability insurance, also known as management liability insurance, guards directors and officers if they get personally sued in a lawsuit while managing or being on the board of directors of a company or nonprofit organization. Costs and damages resulting from covered wrongful act claims against the board of directors or an officer of an organization are covered on a D&O policy.
Depending on the coverage form, this policy may "pay on behalf" of the D&Os or it will retroactively reimburse legal defense expenditures to the officers or directors involved in a legal proceeding. Directors or officers are responsible for their acts while on the board and may be made part of a lawsuit even if they no longer work for the firm if the accusation of the wrongful act happened while on the board.
Errors and Omissions Insurance (E&O)
Professional liability insurance is also called E&O insurance. It provides coverage if an error or omission is made by the owner or an employee of a business, resulting in litigation. Organizations and individuals that have licenses, certifications, and degrees and that charge for their services should consider investing in professional liability coverage. With only a general liability policy, there are gaps in coverage for the professional.
Medical practitioners, real estate agents, security and investment advisors, lawyers, accountants, insurance agents, architects, engineers, and other professionals must consider purchasing errors and omissions insurance, among others.
Crime Coverage
Protecting commercial entities from crime is a goal of commercial crime coverage. This insurance encompasses employee theft, computer and electronic funds transfer fraud, fraudulent impersonation, and theft of customer property by an employee.
Why should you insure your business property?
Running a business is not child play and as the owner, it is up to you to make good decisions for your business. If you are a distributor and fire engulfs your building and inventory, wouldn't you like to be confident that your business can recover with as little disruption as possible? If your office is burglarized and all the computers and other contents of the office are stolen, a Special Form Business Property policy would be available to pay your claim and if you have replacement cost coverage, you will be able to replace your old property with new. If you have on your building or contents the bank or finance company will require evidence of property insurance.
Let us look further into the perils covered under Special Form Commercial Property insurance to be fully aware about why business owners must consider business property insurance.
Burglary and Theft
Theft of your office computers and equipment can put a stop to your operations. Without a special form property policy, you will not have any coverage to replace your stolen property and, recovery from this type of loss will be difficult.
Wildfires and Hurricanes
Imagine that you own an electronics shop in an area prone to wildfires. Due to drought conditions and record-breaking heat, a wildfire spreads to your business. Your business suffers a total loss and everything is gone. A small business owner might not have the financial building and contents. Commercial property insurance will pay for a new building and contents if you have replacement cost coverage.
Vandalism, Riot and Civil Commotion
Damage to your building insured caused by a riot in which participant vandalize your location, breaking windows or causing intentional damage is insured.
Lightning
With today's consumer large amount of sensitive electronic equipment, smart TVs, laptops, tablets, desktop computers, printers and smart speakers, all can be damaged with one strike of lightning to your building unless you have lighting protection. Surge protectors used with your electronic equipment help but may not totally protect your equipment.
Third- Liability
Be aware of your policy's exclusion. Some typical exclusions on a special form property include:
War/Nuclear damage
Off premises utility
Water, Flood, Tidal Waves or overflow of body of water
Earthquake
Employee theft
Wear and tear, rust, corrosion, decay, deterioration
Ordinance and law
Animals
Land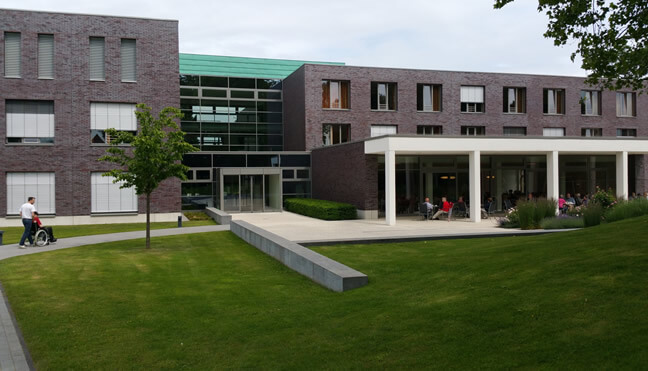 Small Business:
Businesses have Right from the conception of your idea to the execution and the running of it, your business goes from the early stage to a fully established and profitable one. You may require different insurance for each phase of your business.
Start up
While in the startup stage, the business owner buys or rents commercial space. He must set up the location to serve the operations planned. He may need to update the wiring for the internet,computers and printers. Acquisition of the appropriate equipment, furniture and fixtures,supplies, hand tools, may all be needed. If there is a business loan, the bank or financing company will require evidence of property insurance before they will provide financing to you.
Progressing
As your sales and customer acquisition increase, you will want to consider insuring for loss of business income in the event the business suffers damage from a covered peril and has to close for a period of time. Business interruption along with extra expense should be purchased which will provide a cushion for lost income. This coverage may continue to supplement your income even after you are reopened, since sales are down from prior year because your customers don't realize you have reopened. Remember to keep an eye on the value of your business assets when compared to your business contents limit on your policy to assure you have sufficient limits insured.
Profitable
At this point in your business, you may be financially more secure, build up a nice business bank account and are willing to accept more risk. You may consider increasing your deductibles, self-insuring some exposures or increasing limits on all policies. If you purchase new equipment with the latest technology, you will want to keep an eye on your property insured values and adjust accordingly to cover any new purchases.
Here is a list of endorsements that can be added to a commercial property insurance policy:
Business Interruption- for a covered claim will replace lost income and provide reimbursement for ongoing expenses to get your operations up and running.
Coverage for outdoor property such as owned satellite dish, antennae, fences, gazebos, etc.
Off premises property for instance if you have a booth at a convention or event.
Building Ordinance
Seasonal adjustment in values for an inventory
Coverage for customer's property in your care
Replacement Cost Valuation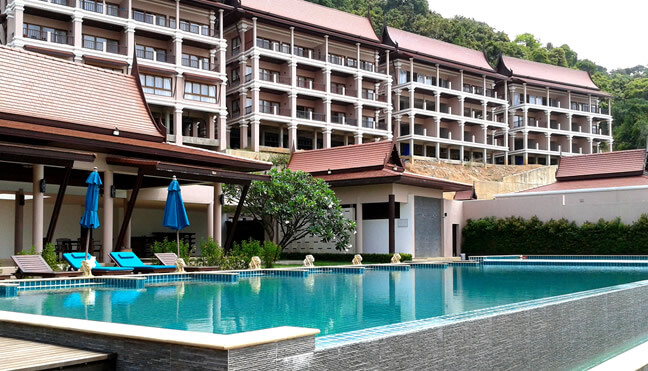 Other types of policies coverage Business Assets:
Crime, covers employee dishonesty and fraudulent bank transactions
Inland Marine, scheduled or unscheduled, covers mobile equipment that is used away from your location (backhoe, loader, scissor lift, landscaping equipment)
Builders Risk, covers a building under construction or renovation during the construction process
Transit, also called transportation, covers your property while in transit
Flood insurance, protects for damage caused by rising water
Earthquake
Equipment Breakdown, damage caused to your assets caused by mechanical breakdown
Commercial Property Insurance Cost
The value of your building, equipment, and other factors like location and construction type, year built, and security features all determine your business's overall property insurance premium. These attributes along with an insurance company's rates are factored in when determining the cost of property insurance (sometimes called hazard insurance).
There is no average rate or premium that can be given for commercial property insurance without consideration of the factors mentioned above. Commercial property in FL may have a rate of $2 per $100 of value while in Montana, the rate is $0.20 per $100 of value. Location, location, location means everything!