Top Businesses We Insure in the Pet care
Having pets are among life's most precious relationships and as an animal owner, you take pride in knowing the proper way to care for them. You're a natural at taking care of pets and being in the pet care industry, you know exactly how to put that ability to use. Whether you are into pet daycare, pet sitting, dog walking, or grooming services, for you, this career makes life worthwhile. Pets can bring happiness and companionship to people's lives, and today owning a pet has become a popular choice. Even before the rush to adopt pets during the years of the Covid-19 pandemic, the number of pet owners was increasing steadily, year over year. However, just like any type of business, pet care providers are vulnerable to threats posed by the direct relationship with the customer-owners, pets, and the public daily. This makes a pet care provider an ideal insurance consumer.
What is Pet Business Insurance?
Several coverages bundled together are on a business owner's policy (BOP). A BOP is a perfect fit to protect those engaged in pet-related services. This policy includes general liability and property insurance as well as additional coverage that is built in this policy so there is no need to buy multiple policies in some cases. We'll get into specifics on the coverage that is included on a BOP and other recommended policies below.
Who needs Pet Care Services Insurance?
Any company or business providing pet care services needs to remain protected with the aid of a comprehensive insurance program. Not only will this insurance protect against claims and losses, but it may also help potential clients to trust you as a provider, as customers like to receive peace of mind with regards to the company providing care for their little fur babies.
Some of the pet service providers who should have pet insurance are:
Dog Walker
Pet Boarding
Pet Transport
Microchipping
Animal Assessment
Pet Training
Pet Daycare
Pet Grooming
Pet Therapy Operations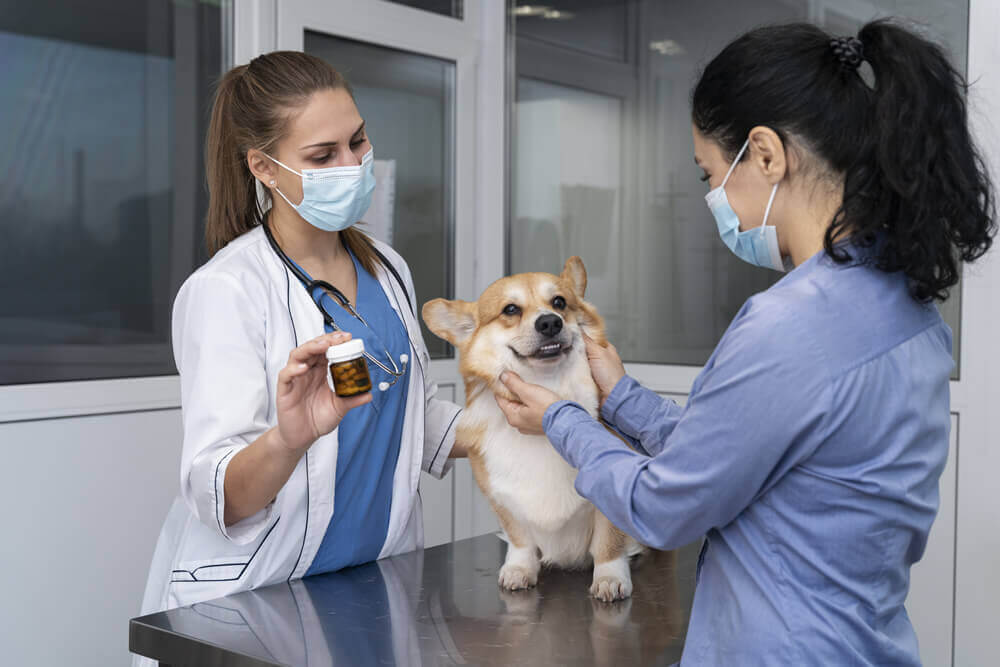 Why You Need Insurance for Your Pet Care Business
Your pet care business can experience both physical property damage and liability risks that are specific to your field. Any disruption to your business's revenue stream may make it difficult for your business to survive. Appropriate insurance will help preserve your business so you can continue to care for the pets you love. Like other companies, pet care businesses need to anticipate potential property damaging hazards, including fires, tornadoes, wind storms, riots, and so forth. Any business should also take thefts and burglaries into consideration. For a pet care business, here are examples of where things might go wrong.
An employee injures a pet accidentally while using grooming tools.
On an in-home pet care call, your employee goes to the customer's home to walk and feed their animals, and while there, she steals a diamond bracelet from a jewelry box.
While walking Fido a neighbor approaches on the sidewalk to pass by when Fido decides to attack and bites the neighbor.
Damage occurs to the neighbor's cell phone when it drops to the pavement as Fido bites him.
Recommended insurance for pet care professionals
Business owner's policy (BOP)
A business owner's policy (BOP) combines general liability insurance with commercial property insurance. It is typically less expensive to purchase these policies together than on their own. A business owner's policy offers the security and peace of mind a pet business owner requires.
General liability
General liability insurance coverage protects your business by providing legal defense in the event you are sued for bodily injury or property damage arising out of your services. Just like the dog bite incident above, if the neighbor decides to sue for the dog bite injury, pain and suffering, lost wages, etc. this policy would provide defense and pay damages assessed by the court for legal liability. Dog walkers, pet sitters, and other pet care providers have twice the vulnerability of other businesses because most accidents involve interactions with animals and the public. Due to this increased risk, pet care businesses often purchase general liability insurance coverage.
This policy provides liability coverage for your operations resulting in:
Bodily injury liability
Property damage liability
Personal & advertising injury liability
Medical payments
For instance, a client takes their dog to the groomer and slips on a wet floor. The general liability would respond if the client makes a claim for their injury.
Included with your general liability policy, Product Liability Insurance will cover third-party claims of property damage or bodily injury caused by products you sell. Often the manufacturer should be responsible for these types of claims but if the product manufacturer is unknown, your business may be caught up in product claims. Product liability claims are usually a result of negligent design, errors in manufacturing, or improper instruction guides. For example, a customer claims that the leash you sold them broke and the dog ran right into the path of a passing car. They may expect your business to pay for the resulting veterinary costs and ongoing care for the recovering dog.
Property Insurance
The property insurance in a BOP will pay for loss or damage to your owned assets, (real property-business owned buildings, business contents, furnishings, or equipment) for damage or loss caused by the covered perils in the policy such as fire, hurricane, riots, vandalism, tornado, aircraft, ground collapse, theft to name a few. Consider your ability to replace all of these items in the event of a total loss before you decide if you need property insurance. Another property coverage is business interruption, which replaces your revenue stream when your building is damaged by a covered peril making normal business operations impossible to conduct.
Workers' compensation insurance
Workers' compensation insurance protects the owner from employee negligence lawsuits by paying for the employee's medical costs when injured on the job and lost income that results if unable to work. Most companies are mandated to have workers' comp coverage by law, this varies by state and number of employees. If you run a dog sitting business or have your pet grooming shop, there are threats to the safety of your employees, it's the nature of the job working with animals.
Animals' behavior in a new environment is often unpredictable. It doesn't take much for an employee to get bitten or badly scratched. Workers' compensation insurance will cover employees' medical expenses if they are injured on the job, whatever the reason as well as a percentage of wage loss if they are medically unable to return to work.
Professional Liability Insurance
Professional liability insurance, also known as Errors & Omissions or Malpractice (veterinary operation) can protect your business if sued due to a professional service that causes harm to an animal. When a customer accuses you of a mistake relating to how you took care of a beloved pet, your organization needs to be geared up to handle the repercussions. Professional liability insurance will provide legal defense for claims or lawsuits alleging professional error, oversight, or omission in the performance of your professional service.
Other insurance policies for pet care professionals
Cyber Insurance
Whether you offer a service or sell merchandise and take electronic payments over the internet, you could be held liable if your system was not up to date with security software. Protecting private information such as credit card or banking information is necessary. Cyber insurance supports the recovery costs of digital breaches, unknowingly forwarding an email with malware and infecting others' electronic operating systems. For example, an employee at your feline daycare center clicks on a malicious link that compromises your system, sending the link to your clients via email, wreaking havoc. Your business would be liable for the recipients' damage or loss of information in systems caused by the email. This policy provides legal defense, expenses for notification of affected parties, forensic investigations, and sometimes crisis response expenses. Many different coverage options are available to respond to cybercrimes, cyber extortion, ransomware, fraudulent money transfers, etc.
Cost of pet services business insurance
Insurance policies based on your revenue, test scores, and training may vary in cost. For example, a dog walker might anticipate spending around $500 a year on insurance with $1M in Commercial General Liability coverage and $1M in Professional Liability Insurance if revenue is very low.
When determining the price of your premium, the following factors are often taken into consideration:
Value of Assets Insured
Type of Services Offered
Years of Experience
Annual Payroll
Annual Revenue
We Are a Trusted Insurance Provider