Insurance for Masonry Contractors
Masonry contractors offer various installation services to general contractors and their clients. According to market research firm IBIS World, the masonry industry in the US is projected to reach $33bn in revenue by 2023. This growth is expected to continue, given the increasing demand for infrastructure due to urbanization.
Masonry work is challenging and, depending on the specific type of work, requires stone cutting, grinding, mixing, bricklaying, and meeting project deadlines, depending on the particular type of work. Additionally, masonry contractors must prioritize safety when working with heavy equipment. Given the investment and effort involved in their work, masonry contractors must protect their small businesses with insurance.
By obtaining masonry insurance, contractors can mitigate the financial damages and liabilities that may arise during work, potentially saving them from significant financial loss in the event of an unfortunate incident.
Risks and Liabilities
Masonry contractors face several risks and liabilities that can affect their business, including the following situations:
You recently completed a project for a client and have received a complaint that the wrong type of stone was used to build a wall. This error could result in a claim or lawsuit against your business for professional negligence.
The tools used by your employees, such as saws, brick hammers, and chisels, are expensive. If stolen, your business may need to bear the cost of replacing them.
While repairing a client's chimney, one of your workers accidentally damages their roof. This could result in your business being liable to pay for the damages caused.
A pedestrian trips over a brick walking next to your construction site and suffers a broken leg. Your business may be responsible for covering medical treatment costs and other expenses related to the incident.
During construction, one of your employees accidentally backs into a parked car while operating a bulldozer. Your business may be held responsible for paying for the repairs required to fix the damages done to the vehicle.
These were a few instances in which you may be held liable for damages. Purchasing insurance for masonry contractors is essential to deal with these situations and save yourself from financial trouble.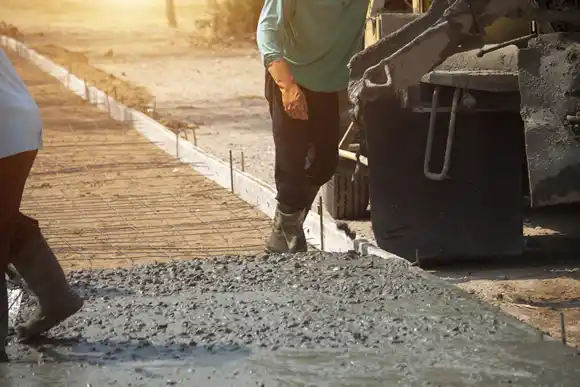 Insurance Coverages
Masonry insurance includes several coverages designed to protect you and your company from insurable losses. Some of the recommended policies include:
General Liability Insurance
General liability insurance covers property damage, bodily injury, and personal injury liability caused by your business's product or operations. This includes providing an attorney to defend you in case of lawsuits.
Some policies include Medical Payments coverage which can pay for the medical expenses of visitors or customers injured without regard to negligence or fault.
Libel and slander are covered under personal injury liability, and advertising injury includes coverage for accidental copyright infringement.
Commercial Auto Insurance
Commercial auto insurance protects your business from liability arising from accidents involving company-owned vehicles. It covers bodily injury and property damage liability claims, medical payment, collision, comprehensive physical damage, uninsured or underinsured motorist, and personal injury protection.
Business Owner's Policy
Business owner's policy combines general liability insurance and commercial property insurance to provide cost-effective coverage in a package. General liability covers third-party bodily injury and property damage, personal and advertising injury for things like libel, slander, and copyright infringement lawsuits.
The commercial property part of the policy covers your assets for theft, fire, or damage caused by hurricanes to your building, materials, office furniture, fixtures, and tools and equipment while at your premises.
Workers' Compensation Insurance
Workers' compensation insurance covers medical expenses, lost wages, temporary or permanent disability, and death benefits for work-related injuries and occupational diseases. Employer liability insurance is also included, paying for legal costs if an employee or family member files a liability lawsuit for a work-related injury.
Contractor's Tool and Equipment Insurance
The contractor's tool and equipment insurance covers the loss or damage to a contractor's equipment and tools away from your primary business location by a covered peril. It covers equipment, machinery, and small tools on a scheduled or blanket basis.
Professional Liability Insurance
Professional liability insurance, also called errors and omissions insurance, covers liability lawsuits arising from unsatisfactory professional work, including failure to deliver promised services, negligence, and errors.
Cost of Insurance for Masonry Contractors
The cost of insurance for masonry contractors depends on several factors, including:
Masonry services offered
Types of projects you work on
Location of your projects
Business revenue
Business property and equipment insured
Types of insurance purchased
Policy limit and deductibles
Final Word
Professional masonry services involve physical labor and heavy machinery, making it a risky job for contractors. Therefore, masonry contractors must protect the business from potential risks while providing services. The best way to do this is by purchasing insurance designed for masonry contractors.
If you need guidance on getting the right coverage for your business needs, visit www.insuranceadvisor.com. They offer comprehensive quotes, easy payment options, helpful tips, and business insights for commercial and small business insurance.
We Are a Trusted Insurance Provider