Understanding Electrician's Insurance
Setting up an electrical system involves skill and knowledge, whether installing a complete new electrical system, upgrading an old system or doing repairs. Electricians design, install, and maintain the systems in our homes and businesses to make them comfortable, functional and safe. Electricians are at work on commercial and residential job sites on a daily basis. The rubber gloves, helmet, and glasses aren't often enough to protect an electrician from unforeseen mishaps on the job. Get your electrical business insured with a customized Electrician Insurance Program. Electrician Insurance consists of two or three policies put together to protect electricians when the job doesn't go as smooth as anticipated.
Business Owner's Policy (BOP)
Business Owner's Policy (BOP) combines both general liability and commercial property insurance in a single policy, and typically is more cost-effective than buying the two policies separately. In the case of third-party claims or lawsuits resulting from property damage or bodily injury caused by your business, it provides coverage to safeguard your company from general liability.
BOP for and Electrician businesses is a combination of:
General Liability Insurance: General Liability Insurance for electrical contractors will protect the electricians from third-party claims of alleged bodily injuries or property damage. In case a visitor to the jobsite suffers an injury from a fall because they tripped over the tools lying around, or an employee ends up damaging the wall while installing an electrical outlet.
Commercial Property Insurance: Property insurance will insure your owned business assets at your business location. The electrician's building, office contents, stock and equipment like ladders, power tools, generators and voltage meters will be insured for loss from covered perils such as theft, fire, hurricane or tornado. under this policy.
Business Income Insurance: Business Income Insurance covers lost income due to a suspension of operations at your business location resulting from covered physical damage to the building, making it impossible to carry on your normal operations. The extra expense typically included with business income would pay the cost to set up a temporary office and expedite replacement equipment, stock and supplies when your building has a total loss from an insured peril. The purpose is to get your business up and running as soon as possible after the loss.
Workers' Compensation
Electrical work can be a hazardous job, sometimes just being on a job site with other trades working there as well can be dangerous. Electrical contractors must get Workers' Compensation Insurance for their employees to cover the unfortunate accidents that are bound to happen. Workers' compensation will pay a portion of your injured employee's payroll when unable to work as well as incurred medical expenses resulting from the on-the-job accident. Workers Compensation coverage is statutory in most states, be sure to check in your state if it's required.
Risks Involved
Electricians work at industrial, commercial or residential settings to install, repair or maintain electrical systems. Following are the primary risks of this profession along with the suitable insurance policies:
Any employee that is injured on the job, whether someone gets shocked, is hurt using power equipment or just an accidental fall, all of these are covered under Workers' Compensation Insurance.
A client visits the site, steps on a live wire and gets severely injured because the breaker wasn't turned off, will likely file a lawsuit to recover his damages resulting from you or your employee's negligence, In this case, your General Electrician Liability Insurance will provide your defense as well as cover the awarded settlement, up to your general liability limits.
Your business is broken into through a window and the thief takes your computers, reels of copper wiring and some of your equipment. Commercial Property Insurance will cover the costs of repairing the damage to the building and compensate you to replace the stolen goods.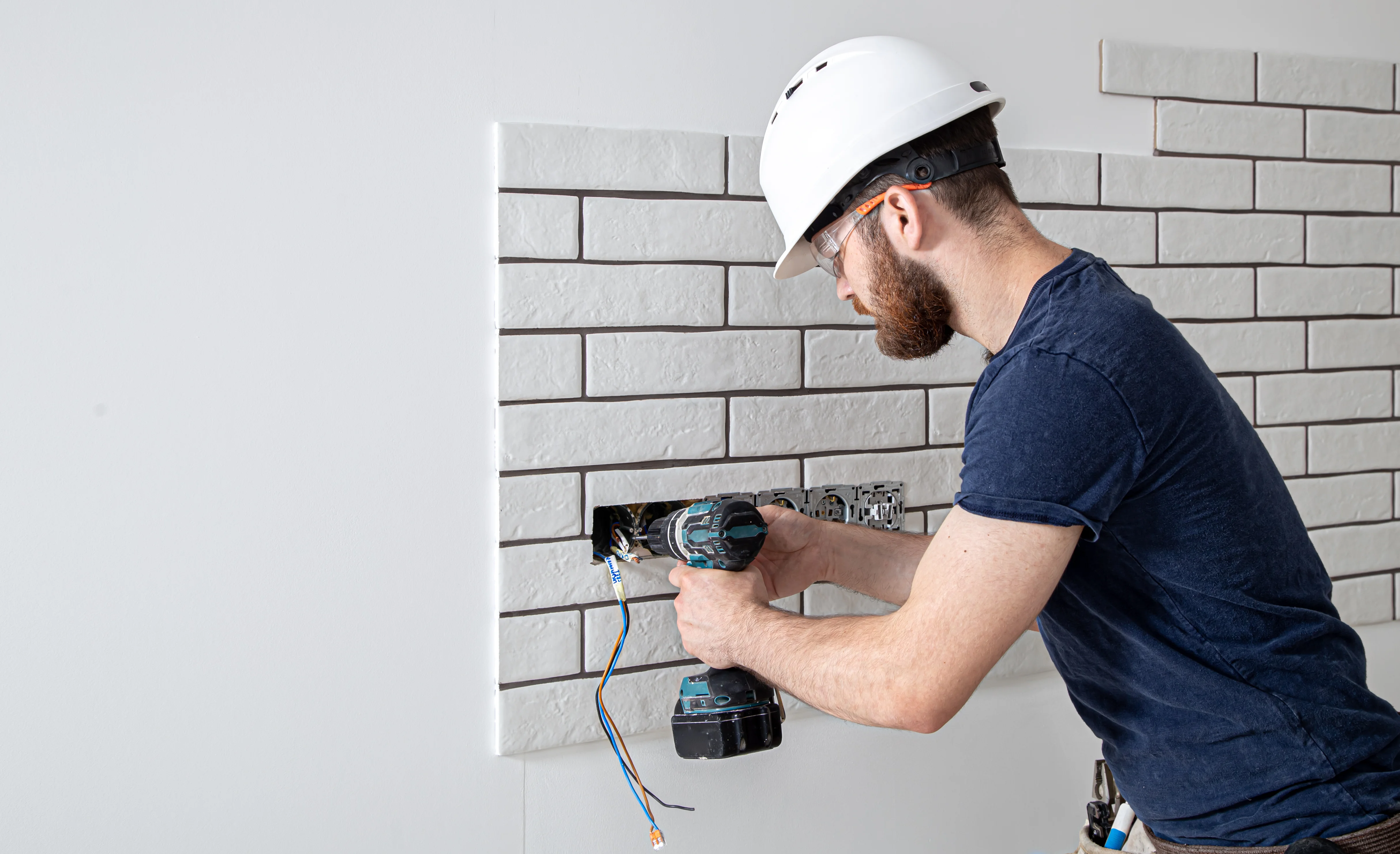 Recommended Policies
Following are the must-have policies under your Electrician Insurance:
Business Owner's Policy (BOP): A BOP encompasses general liability, property and business income insurance which consequently cover third party bodily injury and property damage, your property and equipment at your location and lost income, all from covered perils. The holistic nature of this policy protects you against the most common types of claims.
Business Auto: Make sure you have the right insurance coverage on your vehicle if it is used for work. Some personal auto policies exclude coverage when a vehicle is used for business purposes so if your truck or van is regularly used to conduct your operations, you need a Business Auto policy. Depending on the general contractors (GCs) you work for, most GCs will require that you provide a certificate of insurance showing that you have business auto insurance and often require proof of "Non Owned Auto Liability" as well which would provide excess auto liability coverage for your employees' vehicles at the job site.
Workers' Compensation: Workers' Compensation is mandated in most all states. This insurance covers a percentage of lost wages, medical expenses, or death benefits for the employees and their families provided these conditions are results of workplace mishaps. Be sure to check on your state's workers' compensation coverage requirements to assure your business has complied.
Inland Marine Insurance: If your owned assets are covered while at your business location, what about when in your van or at the job site? Unless you purchase an inland marine policy, you will not have coverage on your mobile equipment away from your business location. Whether you schedule pieces of equipment individually or buy a blanket limit (e.g., $10,000) for all your equipment, this is an important coverage to have.
State Licensing and Liability Coverage
Electricians undertake highly specialized work with proper education, training and practical experience. Most states require an electrical contractor to get a license before providing electrical services. There are different types of electrician licenses in most states, for instance a commercial or residential electrical license. Apprenticeship, Journeyman License and Master Electrician are the three stages of the profession. Most states will require you to have general liability for electricians and workers' compensation insurance to get and maintain your license. Check with your state and local authorities to confirm the rules and laws where you are located.
Comprehensive Costs
The Electricians Insurance cost depends on coverage purchased, your policy limits, type of electrical work you perform, loss history, assets owned, annual payroll and revenue. Our policy costs will vary depending on the characteristics of your business. Get in touch with our agents for a neatly tailored insurance program to fit your business needs.
We Are a Trusted Insurance Provider