Understanding the Need for Bookkeepers' Insurance
A bookkeeper typically provides services to businesses, particularly small businesses. By the nature of their profession, bookkeepers are privy to a lot of confidential information about their clients that are critical for the survival and growth of their businesses.
The professional services that bookkeepers deliver to their clients can include a range of responsibilities, such as:
If anything goes wrong with the bookkeeping services, a bookkeeper could be held responsible and liable for the loss and liabilities. A bookkeepers' insurance package protects the bookkeeping practice from the risks unique to its operations, as well as exposures common to all businesses. An insurance program for bookkeepers assists by paying for covered losses arising from errors and omissions, third-party property damage, bodily injuries, employee accidents, and legal costs of liability lawsuits.
Keeping records of financial transactions
Customer invoicing and collection
Processing and paying vendor invoices
Payroll preparation
Delivering management reports
Making books of accounts ready for audit
Occasional tax and statutory filings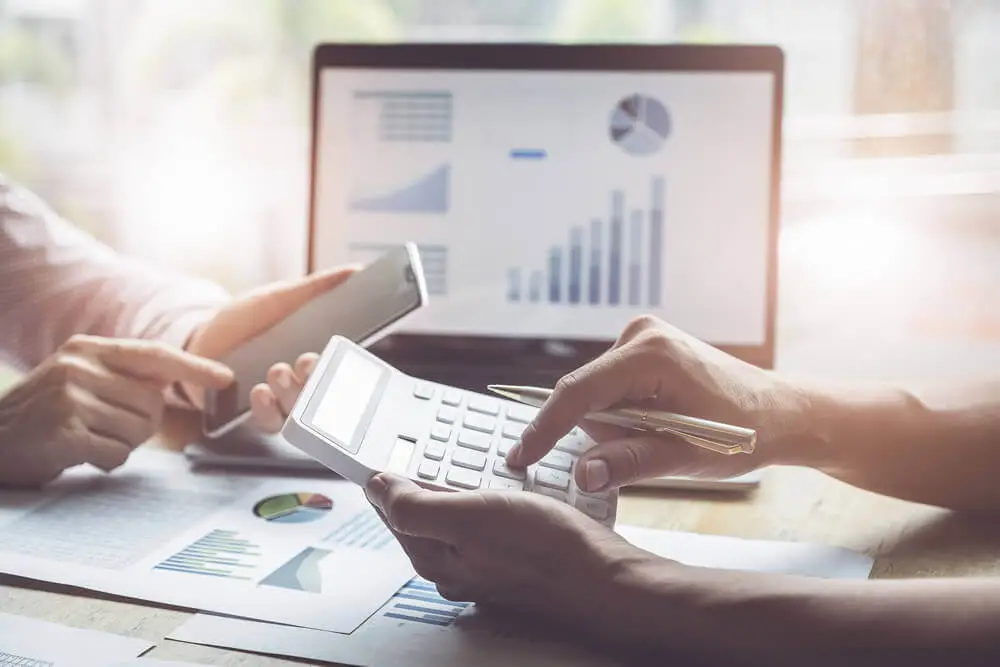 Probable Risks
A bookkeeping practice, including its owners and staff such as bookkeepers, bookkeeping assistants, bookkeeping auditors, and clerical help may face any or all of the following risks as part of their services:
Professional errors, mistakes, negligence, omissions, and oversight occurring while providing bookkeeping services, leading to a financial loss for clients
Physical damage to third-party property
Damage to owned business property
Bodily injury to clients, employees, and the public on business premises
Loss and damages due to cyber-attack or data breach
Recommended Policies
A comprehensive bookkeepers' insurance package can be created by selecting a combination of the appropriate policies from the following to suit the business' risk mitigation requirements:
Business Owner's Policy (BOP)
Many small businesses, including bookkeeping practices, start with a BOP for basic risk coverage. It bundles general liability, business income, and commercial property policies into one policy at an affordable price. They can add other policies, like workers' compensation or professional liability, to build a total bookkeepers' insurance package.
Commercial Property Insurance
This policy offers coverage to buildings and other assets, including computers, work equipment, office equipment, and furniture in the event of fires, theft, or hurricanes, among other perils.
Business Interruption Coverage
Designed to compensate for lost business income, this policy facilitates paying fixed operating expenses if the business has to temporarily suspend the bookkeeping services because of covered damage to the office building.
General Liability Insurance
This insurance compensates for the third-party claims arising from bodily injury, personal injury, or property damage occurring on the business premises. Some claims from customers or vendors that general liability insurance covers are:
A client suffering an injury on at the business premises
Bodily injury to the public on the business premises
Damage to third-party property
Legal defense expense
Libel and other advertising injuries
Professional Liability / Errors and Omission (E&O) Insurance:
This coverage is a must-have for bookkeepers. It protects the business from claims alleging errors, omissions, mistakes, misconduct, or negligence by the bookkeepers or bookkeeping assistants while delivering their professional services. An E&O policy includes coverage for financial losses suffered by the clients and damages resulting from related lawsuits.
Cyber Insurance
Nowadays, bookkeeping services involving confidential client information are typically provided online. Bookkeepers are responsible for keeping the clients' financial and confidential information secure from a cyber-attack or data breach. Cyber policies can provide them with coverage for legal advice, credit monitoring, repairs and restoration of their software systems due to a cyber-related event, and losses due to a system outage resulting from a cyber-attack.
Other Coverages to Consider by Bookkeepers
Fidelity Bond
The bookkeeping service's clients should insist on this bond that offers reimbursement in case one of their employees commits theft, fraud, or forgery against the business or a client, including illegal electronic funds transfer.
Employment Practices Liability Insurance
This offers protection from legal action by a current or former employee, including claims of:
Sexual harassment
Wrongful termination
Discrimination
Breach of employment contract
Failure to employ or promote
Negligent evaluation
Wrongful discipline
Infliction of emotional distress
Denial of career opportunity
Workers' Compensation and Employers' Liability Insurance
This policy is mandatory for many businesses with a certain number of employees in most states. Even if it is not mandatory in their state, bookkeepers are recommended to have this policy to get protection from financial liabilities arising from claims such as an employee suing for failing to prevent a workplace injury or medical expenses or lost pay during injury.
Legal Expense Insurance:
This is designed to reimburse the legal expenses incurred for various reasons, such as legal advice, statutory license protection, employment or client contract disputes, and property protection and bodily injury if the bookkeeper chooses to pursue legal action against a third party for damaging their property or harming their business. This is not for the defense of covered claims that other specific insurance policies will cover.
Comprehensive Costs
The total insurance cost for a bookkeeper's practice will vary depending on several factors, such as:
Qualification and years of experience as a bookkeeper
Certifications of bookkeeper and bookkeeping assistant
Office location
Annual and projected revenue
Type of bookkeeping services provided
Number of employees and annual payroll
Claim history
Types of insurance coverage, coverage limits, and deductibles
The selection of relevant policies, along with the above factors, will determine the total premium of bookkeepers' insurance.
How to Buy Bookkeepers' Insurance?
Bookkeepers can request quotes for insurance policies by clicking here or calling Insurance Advisor directly to discuss their requirements with an insurance agent who will assist them in selecting the best options.
Benefits of Engaging an Insurance Advisor
Independent insurance advisors help bookkeepers find the right policy for their practice. In addition, they will be of great support during the claim process. Insurance Advisor has a nationwide team of licensed insurance agents specializing in commercial insurance. They can be trusted advisors and information sources for commercial insurance needs, including bookkeepers' insurance. They combine the relationship of a traditional agent with the flexibility and convenience of online service.
We Are a Trusted Insurance Provider