Flooring installation is not an easy feat. It involves removing, installing, and maintaining floors in homes or businesses. Flooring contractors offer a variety of flooring such as wood, laminate, ceramic, porcelain or marble tiles, etc. They also may need to remove the old flooring, level subfloors, and lay new flooring based on the location. Many flooring contractors work for general contractors or builders, while many work independently on their jobs.
The flooring industry is on an upswing as the market is estimated at US$369.6 billion in 2022. It is expected to rise to US$474.5 billion by 2026, growing at a CAGR of 6% over the analysis period, according to the Flooring - Global Market Trajectory & Analytics report.
As the demand for the flooring installation business is booming, flooring installers are exposed to many liabilities on the job site and after the job is complete. Suppose a client trips in an area where tile is being installed or files a claim for faulty work; it can cost heftily to compensate for these losses. Therefore, having flooring installer insurance is vital for flooring installation contractors.
Risks and Liabilities Associated with Floor Installations
Exposures to loss for flooring installers stem from the nature of the job. For example, a flooring installer falls short of mortar on the job and drives to pick it up from a home improvement store. Unfortunately, he is involved in a minor car accident while driving, and his tools and supplies fall off the vehicle. If he were at fault for the accident, he would be responsible for the damage to the other car and any injuries suffered by the occupants. This accident may have also damaged his products, tools and equipment. The insurance needed by flooring installers can assist with these types of accidents instead of the business having to pay from the bottom line for the injuries and damage incurred.
Since floor installation is primarily manual work, there can also be a situation when a worker develops a back injury while lifting heavy flooring or being bent over installing flooring all day. Back pains, strains, and injuries are common in the contracting field.
There can also be situations when a flooring installer damages a wall while installing a new floor at a client's home. The floor installer will be held responsible for the damage to the client's property and will have to pay for those damages. Therefore, flooring installer insurance will protect flooring contractors from such damage hazards.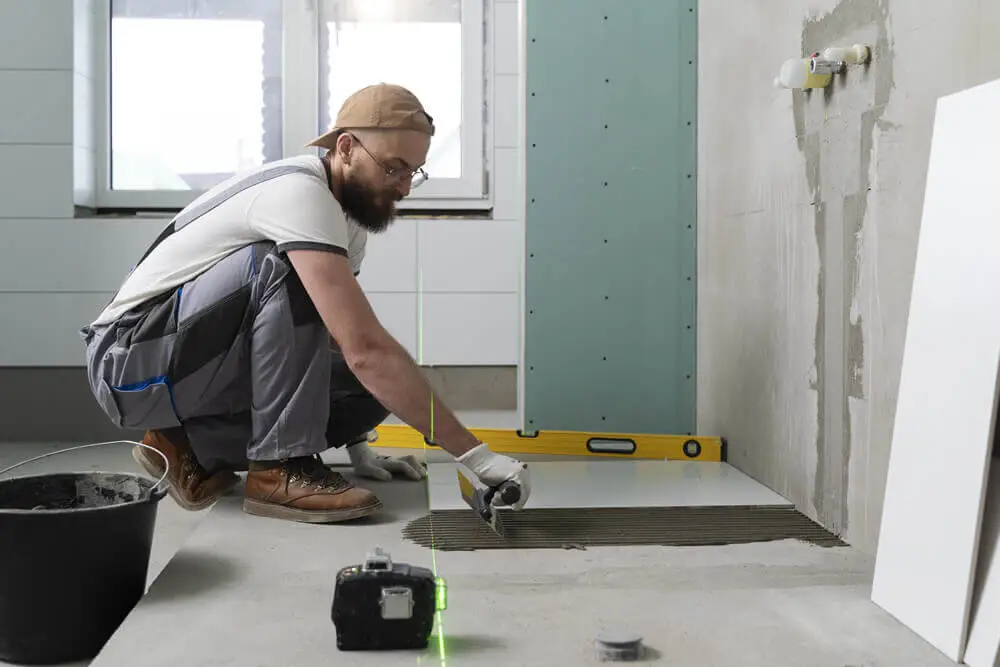 Flooring Installer Insurance Types
Depending on their needs and requirements, one can buy many types of flooring installer insurance. Some of those are mentioned below:
General liability
This is the most common insurance policy for flooring contractors, and most often, proof of this insurance will be requested by clients before a job starts. This policy provides coverage against third-party claims such as bodily injury or property damage. Despite ensuring safety standards at the job site, accidents tend to happen. For example, a worker can accidentally damage a client's furniture while installing hardwood flooring. There could also be a situation when a client could get physically hurt on the job site simply because of the mess made during the installation process.
Commercial property coverage
This insurance protects against damage to the equipment, inventory, and business contents at the company's location. Commercial property insurance provides coverage against unfortunate incidents such as fire if his building burns down with all the contents. Property insurance can compensate for the damaged building, equipment, inventory, and lost income.
Commercial auto insurance
Flooring contractors commute daily to reach one or several job sites with their flooring, tools, and equipment. They usually use a truck or a van to transport everything from their warehouse to the job site. In an accident, personal auto insurance may not provide coverage for the damages because the vehicle was used for commercial purposes. Commercial auto insurance provides coverage for bodily injury liability, property damage liability, comprehensive auto damage, collision auto damage, towing, and rental reimbursement coverage. No-Fault, Personal Injury Protection, and Uninsured Motorist coverage are also included in the states where required.
Workers' compensation insurance
This type of insurance provides the statutory coverage required in each state for employer-required employee benefits when employees are hurt on the job. Workers Compensation will pay for work-related injuries to employees and a percentage of lost wages when the employee cannot perform their job. It also helps pay for legal defense costs if an employee sues the employer for a work-related injury. It provides survivor benefits, including the cost of funeral and income replacement for families in case of fatalities.
Errors and omissions (E&O) insurance
This coverage was hardly ever purchased by contractors as it was believed there were no professional exposures for contractors doing construction work. Today, there are exposures to professional liability claims for contractors. Since general liability only covers physical bodily injury or property damage, E&O insurance responds to financial losses suffered by the client. This type of insurance provides coverage for client claims alleging that a professional mistake made during the flooring installation has caused financial harm to the client. For example, a customer claims the flooring installed by the contractor is the wrong type of tile. If the tile was installed around the pool or in areas exposed to moisture in a rental property, a non-slip, abrasive tile should be used. Otherwise, the tile becomes like an ice rink when wet and would cause many falls and injuries. The clients' claim they now need to have all the tile installed removed and the new tile installed.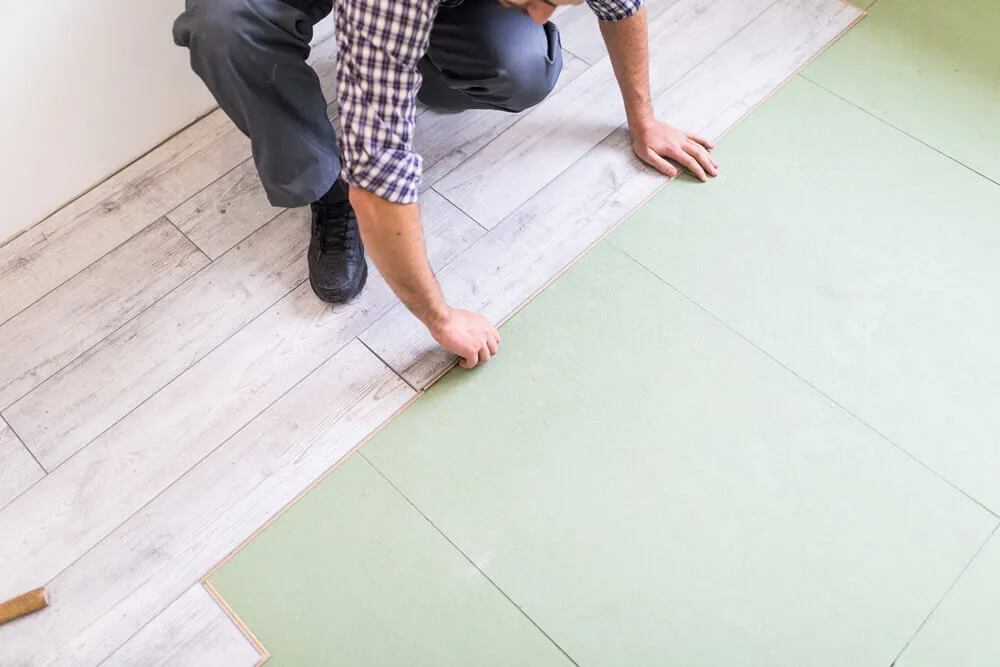 Inland Marine Insurance
Contractor's tools and equipment insurance provides coverage for business-owned tools and equipment while away from the business location. This coverage is the only way to get coverage for equipment in transit, in the event someone steals it from the automobile or if the truck is in an accident that damages the tools. Coverage also applies if the equipment was left at a job site. Anywhere outside the business's physical location (where property coverage applies), inland marine insurance will cover equipment. Coverage is provided via the inland marine policy contract, which varies by each insurance company. Look at the exclusions to know what perils are not covered, and then you will know what is covered. The equipment should be less than five years old to get replacement cost value. This type of insurance is also known as inland marine insurance.
How much does business insurance for flooring contractors cost?
Business insurance for flooring contractors depends on various factors, including the amount of coverage needed, location, claims history, types of policy, revenue size of the business, and services offered. For example, the cost of commercial auto insurance depends on the number of autos, the usage, auto values, and auto liability limits purchased. Similarly, the cost of worker's compensation insurance will depend on the annual payroll per class of employee in the company. The contractor's inland marine insurance premium depends on the equipment values and deductible. Several different exposures may drive general liability insurance costs; for contractors, it is usually the annual revenue or payroll. Other businesses may be rated on the area occupied, number of units (swimming pool or condo), or other exposures depending on the business type.
We Are a Trusted Insurance Provider