A Guide to Insurance for Chambers of Commerce
Chambers of Commerce operate in an increasingly complex and challenging business environment. There are a variety of risks and exposures that can impact your organization's financial stability and reputation, including lawsuits, cyber threats, property damage, and unexpected business interruptions.
The right coverage is essential for providing financial protection and mitigating these risks in today's era. That's where Chambers of Commerce insurance comes in.
Types of Insurance
Insurance for such organizations typically offers a range of coverage options, which can vary depending on the needs of your Chamber of Commerce. The common types of coverage include:
Directors and Officers (D&O) Liability Insurance
If you're running or on the board of a Chamber of Commerce, you may be interested in getting directors' and officers' liability insurance (D&O) coverage, which can help protect an organization's leaders. This insurance helps protect the directors and officers of an organization from lawsuits filed against them for wrongful acts committed during their time with the company.
For example, if a director makes a decision on behalf of the organization that results in financial loss to a member or stakeholder, that individual may choose to sue the director for damages. D&O insurance can help provide financial protection to the director in such a case, helping to cover the costs of legal defense and settlements. Entity coverage, for the Chamber itself, can also be included for coverage.
Business Interruption Insurance
This coverage is crucial to Chambers of Commerce insurance and can provide financial protection for unexpected disruptions to normal business operations.
For example, say a chamber relies heavily on revenue from events held at their offices. The building suffers damage from a tornado, and they cannot operate the chamber from that location and would lose out on the revenue generated from fundraisers. In this case, business interruption insurance could help cover the costs of lost income or if extra expense coverage was included, it would pay other expenses like getting a temporary location where they can operate and have events while the building is repaired.
Cyber Liability Insurance
It's wise to add cyber liability coverage to a Chambers of Commerce insurance policy. This is because such organizations often handle sensitive member and vendor data and are vulnerable to cyber-attacks.
For example, if a chamber's data is compromised in a cyber attack or data breach, cyber liability Insurance can help cover the costs associated with responding to third-party claims or lawsuits from vendors or members alleging the chamber was negligent. Other costs paid under this policy can include forensic investigations, legal fees, and credit monitoring services for affected individuals.
Due to the many types of cyber crimes today, most cyber policies can be customized to cover the type of attack suffered, whether it's ransomware, malicious code, denial of service, or computer funds transfer fraud. Discuss your business needs with one of our agents.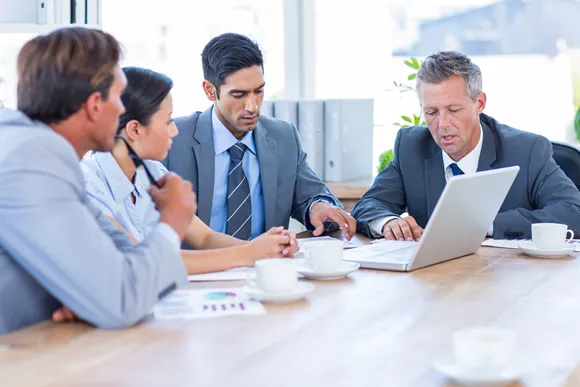 General Liability Insurance
General liability insurance can be important in your line of work as it involves interactions with various individuals and businesses, increasing the potential for bodily injury or property damage claims.
For example, suppose a chamber hosts an event, and a participant is injured while at the event due to a maintenance or other housekeeping issue. If the guest files a suit, the general liability policy will defend the business and pay the settlement if the chamber was found by the court to be negligent and responsible for the injury.
Additionally, if a third party's property is damaged during a chamber's operations by an employee or other accident, general liability insurance can help cover the cost of repairs or replacement. Thus, it's advisable to add this coverage to your Chambers of Commerce insurance plan.
Benefits of Chambers of Commerce Insurance
Financial Protection: Insurance coverage can help provide financial protection in case of unexpected incidents such as a data breach, third-party bodily injury, and property damage claims, as well as unexpected interruptions to normal company operations.
Enhanced Reputation: Insurance can help to enhance the reputation of a Chamber of Commerce by demonstrating its commitment to risk management and responsible business practices. This can help to build trust and credibility with members as well as the broader community.
Compliance with Legal Requirements: Certain types of coverage may be required by law, such as worker's compensation or general liability insurance. Having the appropriate insurance in place can help ensure compliance with legal requirements.
Customizable Coverage: Chambers of Commerce insurance can be tailored to the specific needs of an organization, meaning you can take a customized approach to risk management.
Costs of Insurance
The cost of Chambers of Commerce insurance can vary depending on several factors, including the type and level of coverage, geographic location, the size of the organization, the industry sector, and the specific risks and exposures associated with the organization's operations.
For example, a chamber that hosts a lot of events may have higher insurance costs than one primarily focusing on advocacy and lobbying activities. Similarly, an organization that handles sensitive data may require higher coverage limits for cyber liability insurance than one that handles generic data.
To determine the cost of coverage for a Chamber of Commerce, it's important to consult with a reputed insurance agency such as Insurance Advisor, which can assess your organization's risks and exposures and provide a quote for the appropriate coverage.
Business Insurance Made Easy
To summarize, Chambers of Commerce insurance is vital for such organizations as it can help them address their unique risks and liabilities. Insurance Advisor provides various coverage options for Chambers of Commerce on a user-friendly digital platform. We offer easily customizable coverage options, affordable quotes, and access to resources and risk management tools to help protect your organization against various liabilities.
Our team of licensed agents can help you find the right coverage for your needs, and can also offer valuable tips, guides, and business insights to help you make informed decisions. Visit our website today!
We Are a Trusted Insurance Provider