Advantages of Trade Association Insurance for Non-Profits
As a non-profit organization, trade associations and membership groups are dedicated to supporting and promoting the interests of the members. You know that as a group, you have unique insurance needs that can be difficult to find coverage for in the traditional insurance market. That's where trade association insurance comes in.
This insurance delivers customized coverage for non-profits, providing holistic protection against liability, property damage, and cyber risks. The coverage is tailored to suit the specific needs of the organization.
But what sets the insurance apart is the added benefits and services that come with it. Your non-profit can benefit from risk management resources, that insurance companies include at no additional charge. Safety and educational materials may also be available. Plus, with a customized insurance policy, you'll know your organization is protected so you can focus on achieving its goals.
Coverage for Non-Profit Services: What You Need to Know
In today's ever-changing business environment, having innovative insurance solutions that cater to your trade group's specific needs is crucial. That's why trade association insurance is a vital part of a successful organization's business plan. Let's explore some coverage options:
General Liability Insurance
If you are a provider of professional services, you understand that accidents can happen at any time. Whether it's a slip-and-fall accident at an event or damage to someone's property, your organization could be held liable for the resulting injuries or property damages.
Trade association insurance offers general liability insurance for non-profits to cover a wide range of liability risks, such as bodily injury, property damage, and advertising injury.
For example, imagine your trade association is organizing a conference and the invitation flyer sent out had a logo on it that was very similar to one used by another local business. Your organization may be facing a claim or suit of trademark or copyright infringement. Without the advertising injury included in the general liability policy, your organization could need to defend itself and pay damages if found liable.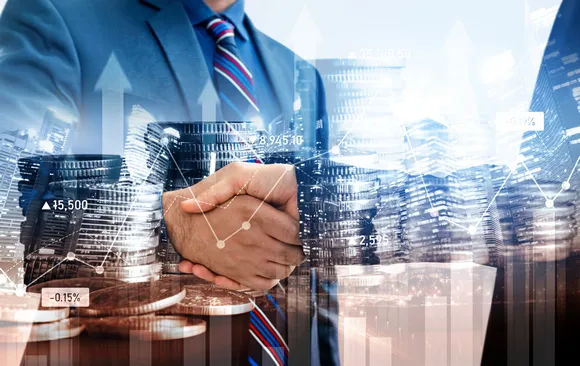 Worker's Compensation Insurance
It is a well-known fact that employees' well-being is crucial to a business's success. Unfortunately, accidents happen, and if an employee is injured on the job, your firm will be responsible for their medical expenses and lost wages required by the workers' compensation laws in your state. Just because a policy may not be required doesn't relieve the employer of the responsibilities owed to an injured worker. Getting insured will cover work-related medical expenses and lost wages.
For example, imagine one of your employees is setting up the stage for an event and accidentally falls off a ladder, hurting themself. Without worker's compensation Insurance, your organization could be held liable for their medical expenses and other costs.
Employment Practices Liability Insurance (EPLI)
Despite your hard work, employment-related disputes can still arise, and if your organization is sued, the resulting legal fees and damages will be significant.
EPLI coverage is suitable for non-profits as it offers protection against claims related to employment practices such as discrimination, harassment, failure to promote, and wrongful termination.
For example, imagine one of your employees files a complaint alleging that they were unfairly passed over for a promotion because of their age or gender. Without EPLI coverage, your company could have to foot the bill for legal fees and damages.
Cyber Liability Insurance
As a non-profit trade association, you're aware that cyber threats are becoming increasingly common and can have devastating consequences. If the association experiences a data breach or cyber attack, you will have to cover the costs of third party lawsuits, regulatory fines, notification costs, and credit monitoring for the affected persons.
That's where cyber liability coverage can help; insurance helps recover from a variety of threats like data breaches, network failures, ransomware, and phishing scams.
For example, say your non-profit collects sensitive financial information from members. If a hacker gains access to this information and uses it for fraudulent purposes, your organization could be held responsible for the resulting damages. In this case, cyber liability insurance can help cover the costs of assessing the size of the damage, notifying clients, and recovering the stolen data.
Why Trade Association Insurance for Non-Profits?
This insurance is specifically designed to meet the unique needs of non-profit membership groups like trade associations providing customized coverage for many risks.
General liability, worker's compensation, cyber liability, and employment practices liability insurance cover various risks the group faces.
Bundling multiple types of coverage together can often be more cost-effective than purchasing each type of insurance individually; look for a commercial package policy or a BOP.
This insurance can help trade membership groups comply with contracts necessary to conduct operations, qualify for event venues, and more.
Factors Affecting the Cost of Insurance
The cost of insurance for non-profit organizations can vary based on factors such as the size and scope of the group, the types of risks covered, and policy limits and deductibles. As a policyholder, reducing the likelihood of incidents that lead to insurance claims will help lower the cost of insurance coverage over time.
Buy Coverage Today
Trade association insurance can be a valuable tool for non-profit organizations, offering customized coverage for a range of risks. Insurance Advisor offers various types of commercial insurance for business needs and provides comprehensive quotes, easy payment options, and resources to help companies choose the correct insurance for their needs. Visit our website today!
We Are a Trusted Insurance Provider