A hair salon business is dedicated to helping its client's look and feel beautiful. But sometimes, it could end up with disgruntled clients, even through no fault of its own. For instance, a haircut might not look how the client envisioned it, or a chemical burn from a product could influence a client to sue the salon.
In 2019, the market size of the US beauty and personal care sector was approximately $81.8bn, and is expected to touch $128.7bn by 2030. The insurance sector is committed to helping salons protect their business interests in times of uncertainty.
Business risks faced by hair salons
Businesses invest in their futures by mitigating their risks in the present. Accidents, liability or property claims raised by clients, and loss of income due to a natural disaster are untoward events that could pose financial challenges for a salon. Some of the risks that hair salon businesses face are:
Chemical burns, during hair treatment: The chemicals used to treat hair could cause burns on the scalp. A client could have an adverse allergic reaction or loss of hair.
Hair color gone wrong: Applying the wrong color to a client's hair during a hair dye job.
Alleged negligence: This could include allegations that a hair salon employee used unsterilized tools for treatment, thus causing infection or injury to the client.
Damage to property: The salon building and equipment could get damaged in an accidental fire, tornado or riot.
Cyber threats: Malicious software enters your system via email and freezes the entire system, all access to information is lost, including the client appointments, accounting, employee, and customer files.
Recommended business insurance for hairdressers
Implementing relevant processes and buying the right insurance can eliminate uncertainty and financial duress for hair salons. Business owners can work with insurance agents to protect their operations via policies that address pertinent threats. The following insurance policies can be considered for hair salon coverage:
General liability insurance
The business may be liable for bodily injury and property damage to visitors and customers, which this policy addresses. It protects against personal and advertising injury claims, including slander and libel. The insurance carrier will defend the business for liability lawsuits and pay the claim for damages awarded by the court for covered incidents.
Property damage
A customer's phone falls into the sink and breaks when a hairstylist bumps it while washing her hair. In this case, general liability will respond to this claim and pay for repair or replacement.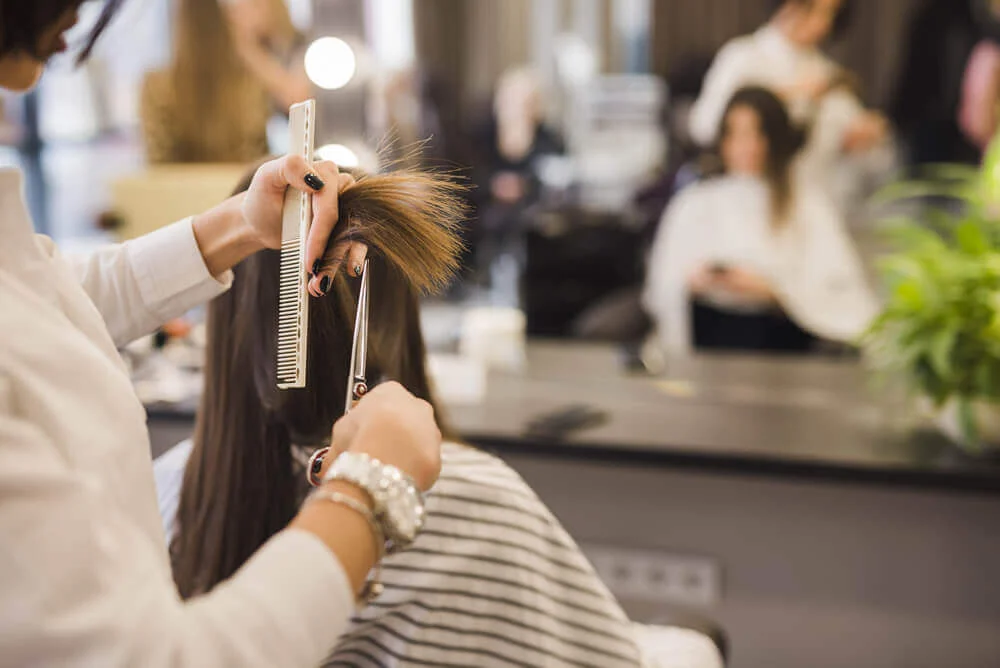 Slander charges
A hair salon employee slanders a client while styling another client's hair. Word somehow reaches the slandered client, and the hair salon is sued by the slandered client. Here, general liability insurance will respond to the claim.
Trip and fall injury
A customer falls on the slippery floor of the salon's restroom and suffers a broken bone and they will be unable to work for a while. General liability will respond to the customer's claim of medical costs, lost wages, and suffering.
Professional Liability
Professional liability insurance, also known as errors and omissions insurance, protects the business when allegations are made for negligence, mistake or omissions in the performance of the professional service which causes harm to a client. Errors and omissions protection is especially suited for any business that has licensed or certified staff performing services.
Negligence
During a hair coloring job, the chemical agent is left for too long in the client's hair. This results in a burn on the scalp of the client, who is a model who just landed a photo shoot for a magazine. The hair damage causes the client trauma, physical injury, and monetary loss because she will be unable to complete her photo shoot or any other work for several weeks. The model sues the salon for negligence, pain and suffering, and economic loss. Here, professional liability insurance can help respond to this lawsuit.
False allegations
A client files a lawsuit alleging malpractice by a hair salon. The judge throws it out as there is no proof of the allegations. Even though there was no claim to pay, the professional liability insurance company provided a defense to get the claim thrown out.
Loss of personal data
A salon employee accidentally misplaces the personal financial information of a client. If the client sues the salon, the professional liability policy can respond to the claim.
Commercial property insurance with business interruption
Property damage can be sustained due to natural disasters such as tornadoes, wildfires, lightning, or manmade issues such as riots. The day-to-day running of a hair salon could be halted due to such disasters, and repairs and replacement of damaged assets will have to take place. Commercial property insurance could help with property damages and with business interruption coverage. If the building is damaged by a covered peril, to the point where you are unable to open for business this coverage replaces lost net revenue so you can meet your financial obligations for the period of recovery (till you can reopen).
Property damage protection
The entrance to a hair salon gets severely damaged in a tornado. Assets and equipment within the salon also suffer significant damage and it is not possible to keep the salon running. In this case, commercial property insurance will pay for the damage to the building and equipment. The business interruption policy will compensate for any loss in income until the salon opens again.
Workers' compensation insurance
This helps protect hair salon businesses when an employee suffers an on-the job-injury which commonly include:
Slip and fall injuries on slick or oily surfaces
Injuries due to lifting heavy objects
Burns
Cuts
Repetitive motion injury
Depending on the situation, workers' compensation insurance will pay the employees' medical bills and a percentage of wages lost due to the injury if the employee is not able to perform normal duties.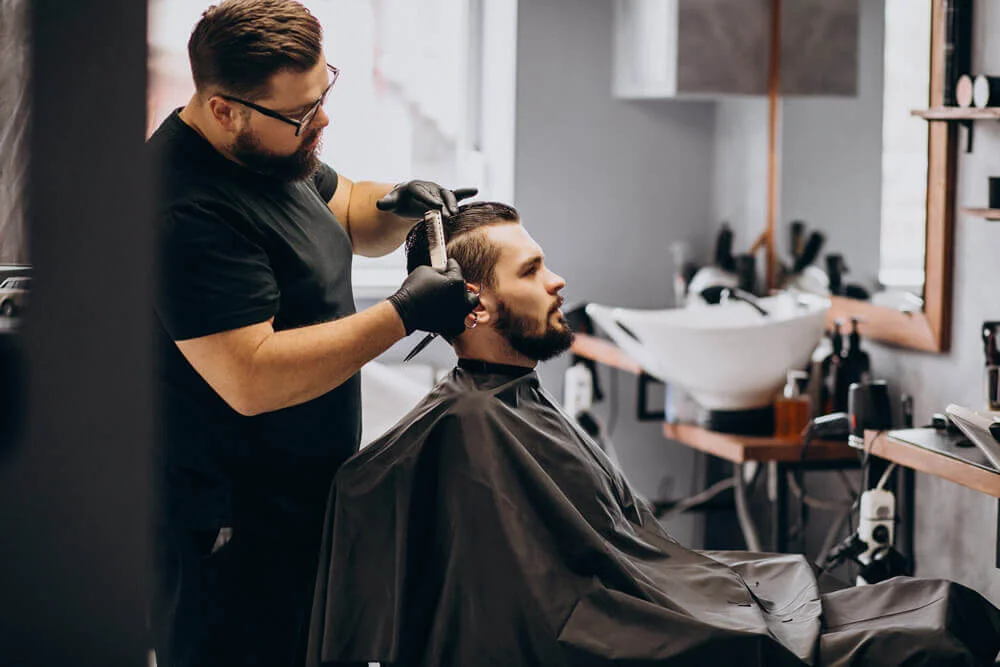 Employee Injury
An electrical fire develops due to defective salon equipment and an employee sustains burns as a result of it. In this case, workers' compensation insurance can pay for the applicable medical and lost wages.
Cyber insurance
It is not easy for a hair salon business to recover from a cyberattack, which could leave the company's data compromised. The attack could be a privacy breach, a ransomware attack, a virus, or a hack. Multiple expenses will be incurred for a complete recovery from such events. An appropriate cyber security insurance policy can reimburse the hair salon for notification and credit monitoring expenses, system restoration, and forensic investigations. The policy can also pay for protection against complex lawsuits.
The cost of Insurance for Hair Salons depends on several factors, consider the following:
Business revenue
Number of licensed people employed
Location
Assets insured
Experience
Claim history
Conclusion
Purchasing insurance for hair salons will secure the future of the business, allowing stakeholders to remain assured of the company's health, even amidst uncertainty. It is advised that hair salon businesses invest in insurance policies to guard against industry-specific risks and liabilities that could harm the bottom line of the company. Visit the Insurance Advisor website to see your options for business insurance today!
We Are a Trusted Insurance Provider