Protect yourself and your law firm with business insurance
As a lawyer, you make sure that your clients' rights are protected on a daily basis. From providing legal advice to representing them in court, your job can be challenging to deal with. Practicing law, filing lawsuits and defending clients require competent support staff, meticulous planning, and an eye for detail. Reduce some of the stress from the daily grind by making protection for you and your firm a priority. That's where the appropriate insurance coverage comes into play.
What are common risks for computer repair shops?
Lawyer's insurance helps cover people from the following professions.
Attorneys
Barristers
Counselors at Law
Lawyers
Law Offices
Legal Aid Services
Patent Solicitors' Offices
Referees in Bankruptcy
Corporate Lawyers
Criminal Law Offices
Estate Law Offices
Family Law Offices
Civil Law Firms
Private Practices
Real Estate Law Offices
Tax Law Offices
Pro bono lawyers
Solo attorneys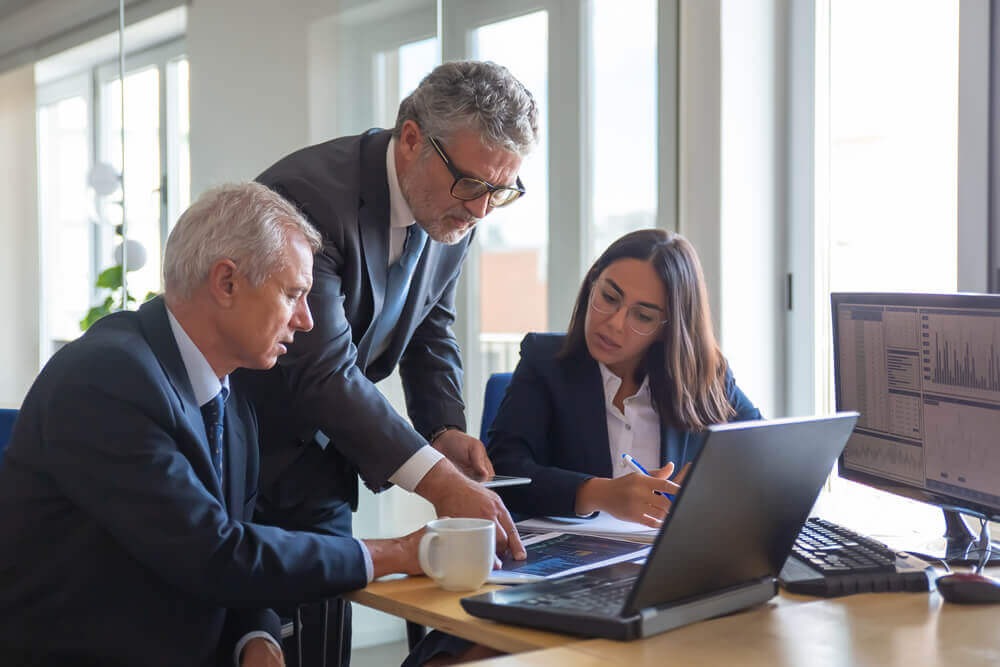 What is included in lawyer's insurance coverage?
When confronted by client malpractice allegations, premises bodily injury or property damage arising out of your operations, you'll also want to seek the aid of an experienced lawyer to handle your defense. To protect your company from these types of claims, you must get the right law firm insurance program.
Consider purchase of the following insurance policies:
Professional liability insurance
General liability insurance
Cyber liability insurance
Property Insurance
Commercial auto insurance
Workers' compensation insurance
The Insurance You Need to Protect Your Practice
Lawyers Malpractice Liability
Though there are only a few states where lawyers must purchase professional liability (aka malpractice or errors and omissions) insurance, just because it isn't required doesn't mean you shouldn't buy this valuable coverage. Some states requires written disclosure to clients if you don't carry lawyers malpractice, or if you have a lower limit and certain states require you must report to the state or state bar association whether you have it or not.
This type of policy covers you for liability arising out of your professional service rendered. While general liability coverage physical liability claims for injuries or property damage, this coverage is meant to protect you if you make an error or fail to act in the practice of law. Let's face it, no matter how intelligent and experienced you and your staff are, mistakes will still happen. So if a client loses money because of your legal advice, or he loses a case where you represented him and accuses you of malpractice, this is the coverage that steps in to defend you and pay the damages if you are found to be liable.
Business Owners Policy
Business Owner's Policy (BOP for short) includes property insurance for your business assets and general liability for third party legal liability claims against you or your practice. This type of policy automatically includes additional built-in sub-limits for things like employee dishonesty, money and securities, loss to electronic data, and coverage for property in transit. In most cases you can increase the sub-limits provided or endorse other coverages onto the policy for a truly customizable fit.
General liability insurance
Having insurance coverage in place can shield your business from lawsuits that may arise when your company is the cause of damage or injuries to the clients.
General liability policy (GL) is also known as business liability insurance or commercial general liability insurance. This type of insurance makes it possible for your business to be defended for covered claims that arise from bodily injury or property damage that occur during normal business activities. Without general liability coverage, your firm may be responsible to pay for damages out of your pocket for injuries and property damage that you are found to be legally liable.
General Liability Insurance can ensure that your business is safeguarded. Five prominent ways it will help you are listed below.
Bodily Injury: If your customer sustains some form of injury at your office, this policy will respond to their claim for their medical costs and loss of income resulting from their injury.
Property Damage: Staff may accidentally damage someone's property while at your office or when someone trips over your area rug and falls, their phone or laptop could break. Your GL policy can help pay for the phone damage.
Damage to premises rented to you: If your leased property is damaged by fire, lightning, or an explosion, your general liability policy will compensate you for the expenses of repair or replacement.
Commercial property insurance
Insurance coverage functions to protect the assets of the place where you give your legal consulting services. It also helps cover the things you use for your practice, whether it's leased or owned.
Commercial property special form insurance covers many items associated with your office, including any equipment you might use to run your business. It protects your owned building and contents from various potential perils such as:
Fire
Burglary
Theft
Explosion
Aircraft/Vehicle
Wind
Wind
Lightning
Riots
Vandalism
What type of property is covered?
Your commercial property insurance will reimburse you for loss or damage to your physical assets for loss or damage from covered perils. It includes the following:
Building
Equipment used to maintain premises
Appliances
Office equipment
Furniture and fixtures
Supplies
Business personal property
Business Income and extra expense
What doesn't commercial property insurance cover?
When you obtain your commercial property insurance, you probably won't be covered for every type of property loss or damage. This coverage won't help your business in these situations.
One of your employees purposely damages the copier in anger.
Damage by earthquake, unless specifically endorsed to the policy.
Heavy rain causes a brook to overflow near your building and floods your office. Flood is a separate policy.
You lend a laptop to a client and they don't return it.
Damage caused by war
Business income insurance
This is also referred to as business interruption and is type of property insurance. Business income protects you in the event your building suffers physical damage from a covered peril resulting in the structure being unfit to perform normal business operations. The business income coverage would replace your net operating income so you can meet your ongoing financial responsibilities.
Business Income Coverage Exclusions:
Closure of your business due to civil authority
Closing your doors due to a virus, bacteria or pollution
Business closing due to flood or earthquake
Inability to reach your office due to road closure
Off premises power failure
Additional coverage to consider
Cyber insurance
Law firms keep client sensitive information, so keeping it safe by following best practices when it comes electronic information is essential. Make sure a system is in place for updating computer security software, off premises (or cloud) system back-up and an updated emergency plan in case your firm is targeted by a cyber-criminal.
Even with these preventative measures in place, having the right insurance policy is paramount. Hence, if you have a gap in your armor, a cyber-policy will be of great value to you. It combines first party coverage such as cyber event response management, business interruption, extortion, computer fraud and loss by social engineering. Third party coverage includes network security liability, media liability, information privacy liability, regulatory liability and payment card industry liability.
Workers' compensation insurance
Workers' compensation insurance is a statutory coverage required usually if you have more than 3 or 4 employees. Check your state's requirement but remember, even if not required by law, if an employee of yours is injured on the job, as the employer you will be responsible for paying all benefits required in your state, with or without a work comp policy. Benefits to employees include all medical expense paid and a percentage of loss wages incurred from inability to work due to injury. This policy also provide employers liability coverage for cases where the employer is sued for negligence.
Commercial auto insurance
A commercial auto policy will offer coverage that isn't covered by your personal auto policy. Having commercial auto insurance if you regularly use a company owned vehicle for business is recommended to provide the state required auto insurance. Some personal auto policies exclude coverage on vehicles used for business.
We A
re a Trusted Insurance Provider