Healthcare is one of the most critical industries for a developed economy. In the United States, the number of people aged above 65 years or more is projected to be around 98.2 million in 2060, according to the US Census Bureau 2016 projections. Currently, about 85% of senior citizens suffer from one chronic disease, according to National Council on Aging's website. When you consider these projections, there is a dire need for workers in the healthcare space.
Medical billing is a crucial process not only for a hospital's functioning but also for all healthcare providers. Medical billing involves preparing healthcare claims to submit to insurers for obtaining payment for healthcare services rendered by hospitals and other healthcare providers.
Following the transition of medical service into claim billing, the medical biller files and pursues the claim to ensure that the health care provider receives reimbursement for the services provided to the patient. Hospitals and other health providers find it advantageous to outsource medical billing services to a dedicated company.
Risks and Liabilities
Since medical billing involves gathering information about the patient's medical history, insurance coverage, and services received, there can be many errors in billing input. The medical billing business is also exposed to a high risk of information leakage as massive amounts of data are procured from patients. The highest security measures should be enforced on all systems accessing this data within the healthcare organization and with outside billing companies. Cybercrime exposure is also huge.
Besides the data security risk, situations can occur where a visitor to the office falls because of an unmarked wet floor. Unexpected accidents also happen, such as a fire or burglary. Medical billing business insurance comes in handy to provide a financial safeguard against these risks. In addition, there is a professional liability exposure for the technical claim filing and employee dishonesty exposures. Buying the proper insurance for medical billing businesses is necessary to assist the company in dealing with such occurrences.
Recommended Policies
Business owner's policy:
A business owner's policy (BOP) combines general liability and commercial property insurance. It costs less than when these two policies are purchased separately. In addition, a BOP provides financial protection against customer injury, property damage lawsuits, owned asset loss or damage, and limited personal and advertising injury coverage.
General liability insurance:
Suppose a visitor falls down the stairs at the business premises. Here, the business or building owner can be held liable to pay for the bodily injury treatment costs and can also be taken to court by the patient. This policy offers coverage to reimburse the injured party for healthcare costs and economic loss. The policy will also provide legal defense for the medical billing office and pay court-ordered judgments for covered bodily injury liability claims.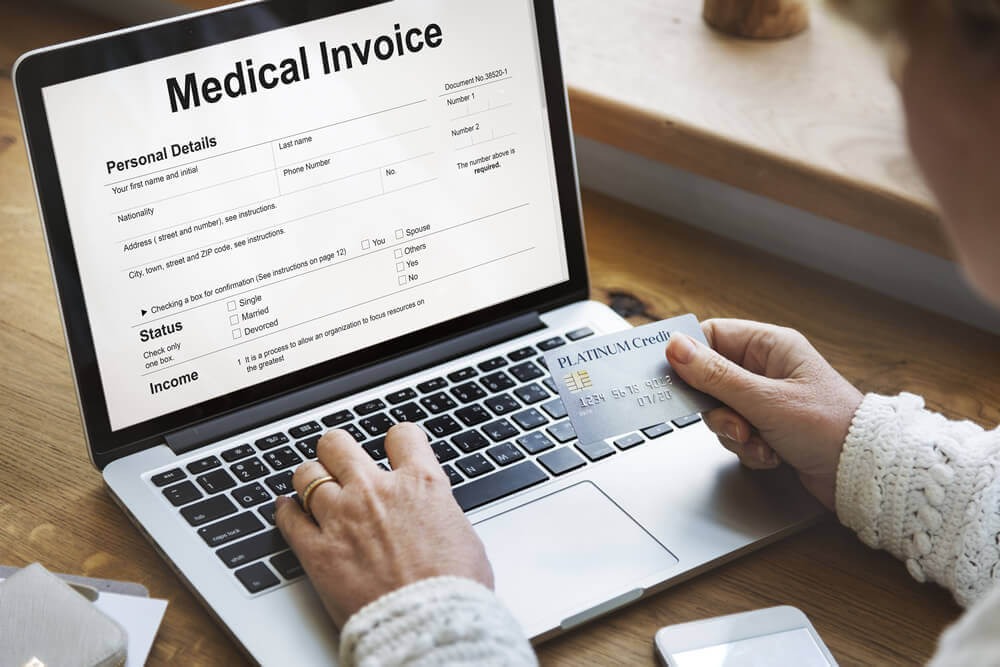 General liability insurance also provides coverage against third-party property damage. What if an employee bumps a visitor's hand when walking by, causing the visitor's mobile phone to fall and break? The patient would undoubtedly feel the business is responsible for damaging the phone and expect the company to respond. This policy then helps cover the repair or replacement of the damaged phone.
The policy also offers coverage against advertising injury. Suppose the business owner unknowingly copies the slogan or logo of another business in advertising his own business. In that case, the General Liability insurance can provide a defense against defamation and copyright infringement allegations.
Errors and omissions insurance:
Also known as professional liability insurance offers coverage for a client's financial loss due to billing errors, accusations of negligence, and other mistakes. A small mathematical error in medical billing can lead to substantial monetary liability for the business owner. Errors & Omission Insurance is a must-have to provide coverage against such losses. Professional liability insurance protects against errors and professional negligence arising from the professional service provided.
Workers' compensation insurance:
Workers' compensation insurance covers medical expenses related to an employee's on-the-job injury. For instance, an employee may suffer wrist, finger, or arm injury from constant typing over years of service. Workers' compensation insurance covers the diagnostics, medical care, or even surgery, if necessary, for the injured employee. If the employee cannot work, they will be paid a percentage of lost wages.
Usually, employer's liability coverage is included in workers' compensation policies; it will protect the employer from liability lawsuits where the employee sues for the employer's gross negligence in causing their injury. It covers lawyer fees, court costs, and awarded judgments.
Commercial auto insurance:
Like personal auto insurance, business auto insurance covers the liability arising from the business use (instead of personal use) of a company-owned vehicle. Statutory coverage is provided with increased liability limits availability for businesses. It provides third-party bodily injury and property damage liability coverage from an at-fault accident. Damages could include medical expenses, economic loss, legal defense, and property damages. Owners can opt for comprehensive and collision coverage on owned vehicles. Depending on your state, other coverage may include No-Fault/Personal Injury Protection, Medical Payments, and Uninsured Motorists coverage.
Cyber liability insurance:
Medical billing involves electronic data collection and electronic transmission of health care insurance claims; therefore, there is a much higher risk of data breaches and cyber-attacks. Cyber insurance can cover your business's losses, such as denial of service or ransomware attacks that cause a loss of income and the cost of notifying affected parties and providing credit monitoring. Third-party liability coverage provides a defense for lawsuits from affected patients for a breach of their private information and liability settlements or judgments for covered incidents.
Comprehensive Costs
The cost of buying medical billing insurance depends on several factors, types of insurance purchased, the services offered, the value of business equipment and property insured, revenue, location, and annual payroll. The number of years in operation and past claims may also impact the insurance premium.
Similarly, the level of service risk, cyber security, and revenue determine the cost of errors and omissions and cyber insurance. Professions such as medical billing, where mistakes can have financial repercussions for customers, tend to lead to higher insurance premiums. Workers' compensation insurance costs are determined by the annual payroll of employees by job duty classification in the organization.
For commercial auto insurance, the premium depends on the number of vehicles owned, coverage options and limits purchased, and the drivers' motor vehicle reports (MVRs), among other factors. Cyber insurance costs are driven by the number of client records handled by the company, limits, options, and the number of employees who have access to that information.
Therefore, medical businesses must purchase insurance to protect against unfortunate events and financial losses. Take the time to know your concerns and potential for loss before zeroing in on which policies to purchase. You will then be making a wise and educated decision.
We Are a Trusted Service Provider