Real estate appraisers play a critical role in helping real estate buyers and sellers make important decisions when buying residential or commercial properties. Businesses, governments, and individuals looking to understand the practical value of a property for various purposes may hire real estate appraisers.
Appraisers assess property value for tax purposes, value insurance claims, analyze the properties for development and sale, and determine their value during mergers and acquisitions of a business. Hence the stakes are high, and real estate appraisers must get the values right.
An inaccurate valuation due to any number of circumstances, however, can lead to the appraiser getting sued by a business or individual. In this blog, we learn more about insurance for appraisers and how it can help protect their businesses from potential hazards.
Potential Liabilities in the Real Estate Appraisers' Business
Real estate appraisers bring several skills to the table, including financial, soft, and market-savviness. They will visit the site that needs to be appraised, analyze the data available, study various market trends, study the property records available, and write detailed reports based on their findings.
However, despite all their myriad efforts, their valuation may be incorrect due to a lack of access to information or other challenges. Hence, there is a high probability that, at some point, they will be hit with lawsuits that claim negligence, inaccurate advice, and misrepresentation.
Investing in business insurance for real estate appraisers can protect them and their businesses from significant financial losses, permanent closure, and loss of reputation.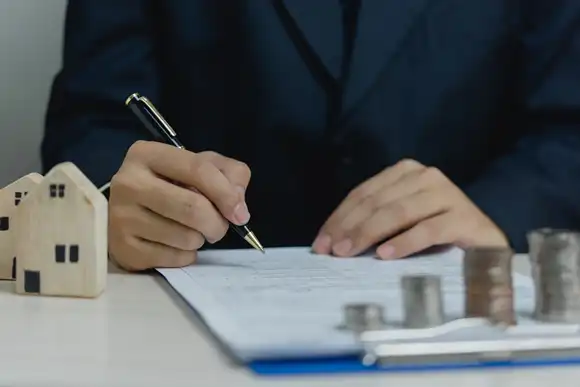 A Snapshot of Insurance Policies Available for Real Estate Appraisers
Here is a rundown of insurance policies that are relevant for those in the real estate appraiser's business:
Errors and Omissions (E&O) Policy
This is one of the most important insurance policies for real estate appraisal firms. Errors and omissions (E&O) insurance for appraisers protects against potential lawsuits that crop up due to negligence in the appraisal process that has caused clients to experience financial losses.
Due to the nature of a business and the value of the properties involved, the stakes are high. Even a minor error, say, a miscalculation due to a missing zero, can change the outcome of the valuation of a property.
At times, it may be that an employee has made an error. Despite the team's best efforts, mistakes will happen. An appraiser's E&O insurance can protect one's business against significant losses incurred due to such lawsuits. The cost of E&O insurance for appraisers varies based on the appraiser's experience level, volume, and past claims history.
Appraiser E&O Insurance covers the following costs:
Legal costs, including attorney fees and court-related expenses
Cost of damages or settlement as an outcome of the lawsuit
Disciplinary proceedings spearheaded by a regulatory authority
Loss of income due to time invested in trials and other lawsuit-related matters
General Liability Insurance
This insurance coverage protects real estate appraisers from any third-party lawsuits that arise due to property damage or bodily injury. For instance, if a client visits the real estate appraisal office and meets with an accident on the premises, they may file a lawsuit. Secondly, if a client's property gets damaged by the business or its employee, general liability insurance will cover it.
Commercial Property Insurance
Any commercial property owned by a real estate appraiser, such as an office, can be impacted if there is property damage due to a fire, flood, or vandalism. Under commercial property insurance, everything from furniture and fixtures to laptops and other office equipment is protected from covered perils.
Business Owner's Policy
This is a comprehensive type of insurance policy that includes both general liability and commercial property insurance together. It is advisable for real estate appraisers to take a comprehensive business owners policy, which does not leave them vulnerable to property damage as well as losses due to third-party bodily injury or property damage on their premises.
Commercial auto
This policy is relevant for those real estate appraiser businesses that own vehicles. The vehicle may be used for the transportation of equipment or to take a client to visit a property or out for a business lunch.
Such a policy is extremely useful in case an accident occurs, which can result in damage to the other vehicle as well as bodily harm to the other driver or its passengers if the business's driver is at fault. Auto liability covers claims of bodily injury and property damage resulting from an at-fault accident. The comprehensive and collision cover damage to owned business vehicles regardless of fault for accidental damage, vandalism, theft, and flood, among other things. This coverage is important because the vehicle may get damaged in an accident where the corresponding driver does not possess any liability insurance.
Cyber Insurance
Most real estate appraisers use computers, laptops, smartphones, and online software to store and share information. Most of the stored data, especially client information, can be sensitive. Hence, the online networks of real estate appraisers can be vulnerable to several cybercrimes, including phishing and ransomware.
With a click of a single link, the entire network may get compromised. Investing in cyber insurance is a worthy investment for real estate appraisers, especially those dealing with commercial properties.
The policy will cover expenses such as the cost of notifying affected clients, reputation management by public relations agencies, and defense and court expenses in a lawsuit.
In conclusion
The price of not investing in appraisers insurance early on can take a toll on the business and its profitability. Claims and suits can shut down a business or adversely impact its reputation. Hence, real estate appraisers need comprehensive coverage that does not leave their businesses vulnerable to many potential hazards.
Real estate appraisers should partner with an insurance provider such as InsuranceAdvisor to identify the best and most comprehensive insurance coverage for their businesses based on their evolving needs.
We Are a Trusted Service Provider