Business Owner's Policy Guide: How to Get Small Business Insurance?

By Insurance Advisor Team
Updated on: November 6, 2023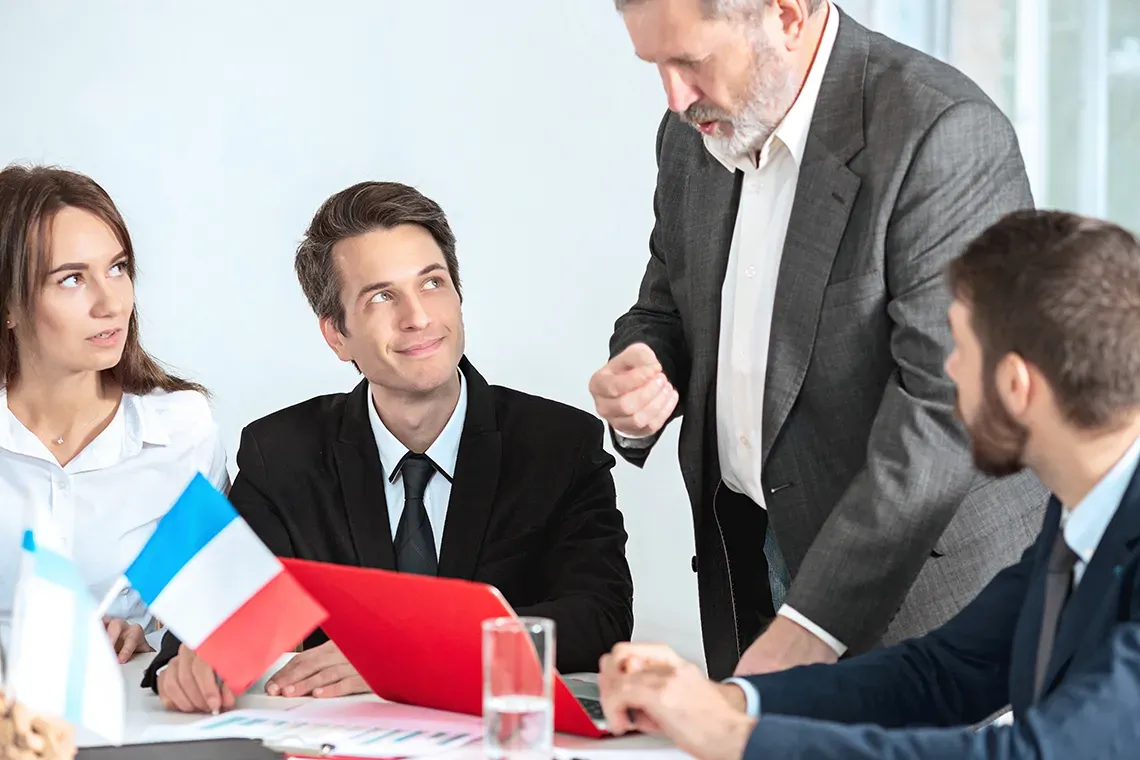 Protecting your business from potential risks and liabilities is crucial for long-term success as a small business owner. One effective way to secure comprehensive coverage is through a Business Owner's Policy (BOP). A BOP combines essential insurance types into a single package, providing convenience and cost savings for small businesses. This package can also be customized when you consult with agents at InsuranceAdvisor.com, who will guide you. Explore what a Business Owner's Policy can cover and why it's vital for small businesses. Many optional endorsements are available to obtain the right insurance coverage for your business's needs.

What is a Business Owner's Policy (BOP)?
A Business Owner's Policy (BOP) is an insurance package designed to meet the needs of small to medium size, low-risk businesses. It typically includes two main coverages: general liability and commercial property, with business interruption (a type of property coverage) automatically included. A BOP offers a comprehensive solution for business owners by bundling these coverages. Continue below as we briefly discuss these:
General Liability Insurance:
General liability insurance protects your business from third-party claims related to bodily injury, property damage, personal and advertising injury. Whether a customer slips and falls in your store or you accidentally damage someone's property during business operations, general liability insurance provides financial protection against claims, lawsuits, and legal expenses.
Commercial Property Insurance:
Commercial property insurance safeguards your business property, including buildings, equipment, inventory, and furniture, against risks such as fire, theft, vandalism, wind, hail, and other perils. If your physical assets are damaged or stolen, this coverage covers the repair or replacement costs, enabling you to resume operations swiftly.
Business Interruption and Extra Expense Insurance:
Business interruption insurance, also known as business income insurance, provides coverage for lost income and if included, certain ongoing expenses if your business operations are disrupted due to a covered event. This coverage is triggered by physical damage to the building caused by a covered peril that forces your business to close. Business interruption insurance ensures that your business can meet financial obligations during recovery by replacing your revenue stream.
Why is a Business Owner's policy important for Businesses?
Cost-Effectiveness: A BOP is often more cost-effective than purchasing each policy individually. Businesses with limited budgets can benefit from the affordability and convenience of a BOP.
Comprehensive Coverage: A BOP offers a well-rounded insurance solution for small businesses with many additional coverages, like employee dishonesty, computers, and sign coverage with others available. It addresses common risks companies face and provides a strong foundation of protection.
Tailored to small to medium-sized businesses: Business Owner's Policies are specifically designed to cater to the unique needs of businesses. Whether you own a retail store, a restaurant, or a service-based business, a BOP can be customized to suit your industry and operations.
How to Obtain a Business Owner's Policy?
Assess Your Insurance Needs: Evaluate the specific risks associated with your business. Consider the nature of your operations, business size, number of employees, location, and assets to determine the coverage needed, limits, and types of insurance you require.
Research Insurance Providers: Look for companies specializing in small business insurance or offering Business Owner's Policies. Check their reputation, financial stability, and customer reviews to ensure reliability and quality service.
Request Quotes and Compare: Using an independent insurance agent lets your business get multiple quotes from different insurance carriers. Independent agents work with many insurance companies so they can match your business with a carrier that fits your operations. Compare coverage options, deductibles, limits, and pricing to find the best value for your insurance investment.
Customize Your Policy: Work closely with your insurance agent to customize your Business Owner's Policy according to your business needs. Discuss additional coverages, endorsements, or riders relevant to your industry and operation.
Review Policy Terms: Carefully review the terms and conditions of the proposed policy, including coverage exclusions, limits, and any additional endorsements. Any aspect that is unclear or requires clarification should be clarified.
Finalize and Maintain Coverage: Once satisfied with the terms and pricing, purchase your Business Owner's Policy by signing the necessary applications and documents required. Regularly review your coverage annually with your agent to ensure it aligns with business operations, locations, or asset changes.
Conclusion
Securing business insurance is essential to protecting it from potential loss exposures. A Business Owner's Policy (BOP) offers a convenient and cost-effective solution by combining general liability, commercial property, and business interruption insurance into a comprehensive package. By assessing your insurance needs, using experienced insurance agents, and customizing your policy, you can obtain the right coverage for your business. Invest in protecting your business with a BOP consultation from InsuranceAdvisor.com to ensure the longevity and success of your entrepreneurial journey.

Frequently Asked Questions (FAQ) for Business Owners Insurance
1. Why should I consider a Business Owner's Policy for my small business?
A Business Owner's Policy offers several benefits for small businesses. It provides cost-effectiveness by bundling coverages, covers common risks, and is tailored to meet the specific needs of small businesses.
2. Can I customize my Business Owner's Policy?
Yes, you can customize your Business Owner's Policy to suit your business needs. Discuss your specific requirements with your insurance agent, including additional coverages, endorsements, or policies that may be relevant to your industry.
3. How do I determine the coverage limits and types of insurance I need?
Assessing your insurance needs involves considering the nature of your operations, revenue, number of employees, location, and assets. Consult with insurance agents specializing in business insurance to help you determine the appropriate coverage limits and types of insurance for your specific business.
4. How can I find reputable insurance providers for small businesses?
Research insurance providers specializing in business insurance or offering Business Owner's Policies. Look for companies with a solid reputation, financial stability, and positive customer reviews. Seek recommendations from other business owners or consult with insurance agents.
5. How do I request quotes for a Business Owner's Policy?
You can request multiple quotes based on your business requirements through one independent agency with many markets. Provide them with the necessary information, such as details of your business operations, location, assets, and loss history. Discuss any exposures that you want to be covered. Compare the quotes, coverage options, deductibles, and limits to make an informed decision.
6. Is it necessary to review my coverage regularly?
Yes, it is essential to review your coverage regularly, especially when there are changes in your business operations, location, or assets. Conduct an annual review whenever significant changes occur to ensure your insurance coverage remains adequate and current.
7. Can I add additional coverage to my Business Owner's Policy later on?
Yes, you can adjust your coverage or add additional coverage to your Business Owner's Policy as your business needs evolve. Contact your insurance agent to discuss any changes or other coverage options you require.
8. What should I consider when reviewing the terms of my policy?
When reviewing your policy terms, consider coverage exclusions, limits, deductibles, and additional endorsements or riders. Seek your agent's clarification regarding any questions or if you need further clarification.