How can Builder's Risk Insurance protect your construction projects?

By Insurance Advisor Team
Updated on: August 23, 2023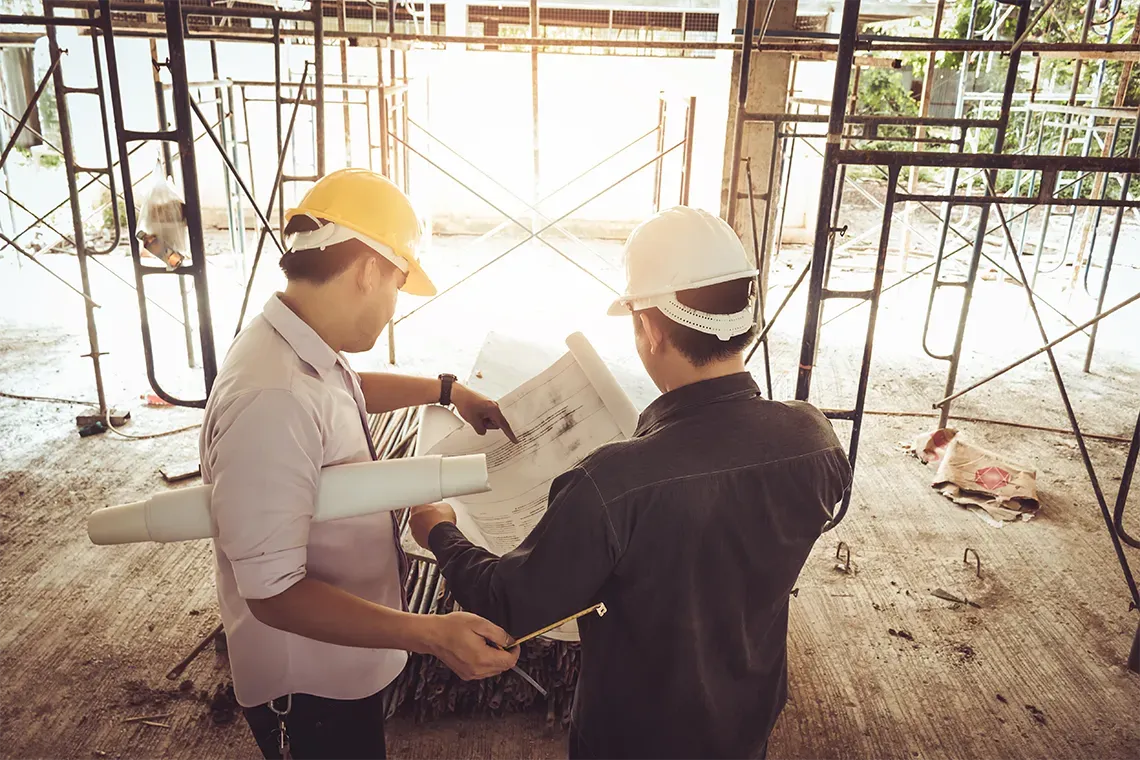 Companies constantly deal with risks and uncertainties in the construction and real estate development industries, occasionally leading to operational issues and financial difficulties. There's always a risk for unforeseen events, whether you're building a brand-new structure, a residential complex, or doing a renovation project. Builder's Risk Insurance is a "must-have" to safeguard your business's financial interest in projects undertaken.
This article will discuss the value of Builder's Risk Insurance and how it may protect your company's bottom line from losses.
Construction Risk Insurance
An inland marine insurance policy that covers loss or damage while a structure is being constructed or renovated is known as "builder's risk insurance," sometimes known as "course of construction insurance." Because it protects buildings while they are under construction, the Builder's Risk Insurance policy stands out from other property insurance policies. It secures your company's investment in the new build from losses due to fire, theft, vandalism, and wind damage (among other perils) that could postpone the completion of the projects.
Important Elements and Coverage
Property Damage: The Builder's Risk Insurance policy protects the building and installed components from loss. This covers the structure and the furnishings, equipment, and materials inside. The insurance assists in paying to replace or repair lost and damaged property for covered incidents, giving you peace of mind that the project will continue uninterrupted.
Theft and Vandalism: Vandalism and theft are frequent at unsecured or remote building sites. Builder's Risk Insurance offers a defense against the loss of materials, tools, equipment, and damage from vandalism.
Weather Events: Damage from hurricanes, tornados, floods, and earthquakes can be insured on a builders' risk policy. Still, you may need to specifically request endorsements for the flood and earthquake since these are not automatically included. These events significantly harm construction projects. Builder's risk insurance financially protects contractors if these 'acts of God' result in damage, enabling quicker recovery and project completion.
Soft Costs: Builder's risk insurance is not limited to covering physical property from damage. Soft charges may also be covered. These expenses include loan interest, taxes, permit costs, and additional design and engineering fees incurred from the project's loss or damage.
Third-Party Liability: Most builders' risk policies do not cover third-party liability. A separate project liability policy is needed to cover bodily injury or property damage to third parties on a construction site. This protects your company from potential losses from claims and lawsuits.
Debris Removal: Removing damaged construction material after an insured event can be costly. This also often includes downed trees, branches, and other debris blown to your site from a hurricane, for example. Builders' risk insurance can usually cover these expenses, and you may even be able to increase the included limit.
Who is the Named Insured on a Builder's Risk Policy?
Many people who are engaged in construction projects must have builder's risk insurance:
Builders and contractors: Risks of project delays and property damage directly affect construction firms. A builder's risk insurance policy delivers financial security and protects their investment.
Property owners and developers: Those who foot the bill for construction projects risk losing a lot of money when building site damage or loss occurs. Property owners and developers might avoid incurring significant costs because of delays or damage by purchasing builder's risk insurance.
Lenders and Investors: To safeguard their funds in a construction project, financial institutions and investors frequently require Builder's Risk Insurance. This lessens the likelihood of funding projects with a lot of unresolved issues.
Suppliers and Subcontractors: Builder's Risk Insurance can also benefit suppliers and subcontractors that offer goods or services for construction projects. It ensures their invested time and material in the project is insured due to a covered event.
A builders' risk policy can protect all of the above entities, as their interests may appear, so there is no need for separate policies.
Factors to Think About
Before purchasing Builder's Risk Insurance, take the following into account:
Coverage Limits: Make sure the coverage limits are sufficient to pay for the entire project replacement, including all materials, labor, and soft costs.
Policy Duration: Since policies often cover the building phase, it's essential to accurately estimate the project's duration and select a policy with a term that can be extended if it takes longer.
Terrorist Attacks: Be mindful of any limitations or items that the insurance does not cover (exclusions). Certain threats, such as terrorist attacks or other situations of this nature, may call for protection.
Deductibles: Make sure you choose affordable deductibles for your company, as your deductible goes toward the total claim payout. In catastrophe-prone areas, you may have a separate deductible for hurricane damage and another for fire.
Conclusion
Builder's Risk Insurance is a safety net that can positively impact the unpredictability of the construction industry. A crucial additional layer of defense against property loss, project delays, soft costs, and more are added by this particular insurance coverage.
Insuring their investments and lowering financial stress helps construction enterprises, property owners, lenders, and investors move forward confidently. Allowing construction projects to continue as planned, even during an unforeseen event, is the benefit of this coverage. According to the adage, it's better to be safe than sorry, and Builder's Risk Insurance offers that crucial protection.
Frequently Asked Questions about Builder's Risk Insurance Policy
Builder's risk insurance generally covers the project from the start of construction until its completion. This starts with the foundation, and continues through the wiring, plumbing, framing, roofing, and interior work. It's essential to understand the definitions of when overage begins and, more importantly, when coverage ends in your policy.
Builder's risk insurance primarily focuses on physical damage to the project, materials, and equipment. However, some policies offer endorsements that can be added to cover losses incurred due to project delays caused by covered perils.
Builder's risk insurance is not typically mandatory by law, but it is always required by project owners, lenders, or contractors as part of project agreements. Even when not mandatory, having builder's risk insurance is highly recommended to protect your investment and financial interests.
The coverage limit for the builders' risk insurance should ideally reflect the total estimated replacement cost of the construction project, including labor, materials, and other expenses. Working closely with your general contractor or builder to provide these numbers is imperative.
Yes, builders' risk insurance can be customized to align with the unique needs of your construction project. This might involve adjusting coverage limits, adding endorsements for additional perils, protecting all those with a financial interest in the project, and tailoring the policy duration to match the project timeline.
To obtain a builder's risk insurance policy, contact us at InsuranceAdvisor.com and speak with one of our experienced construction insurance agents to get your builders' risk quote today. At Insurance Advisor, you can explain the details of your project, including its scope, location, estimated cost, and duration. Our agent will guide you in choosing the right coverage for your builders' risk project.