What types of Insurance are Essential for Restaurant Businesses?

By Insurance Advisor Team
Updated on: August 2, 2023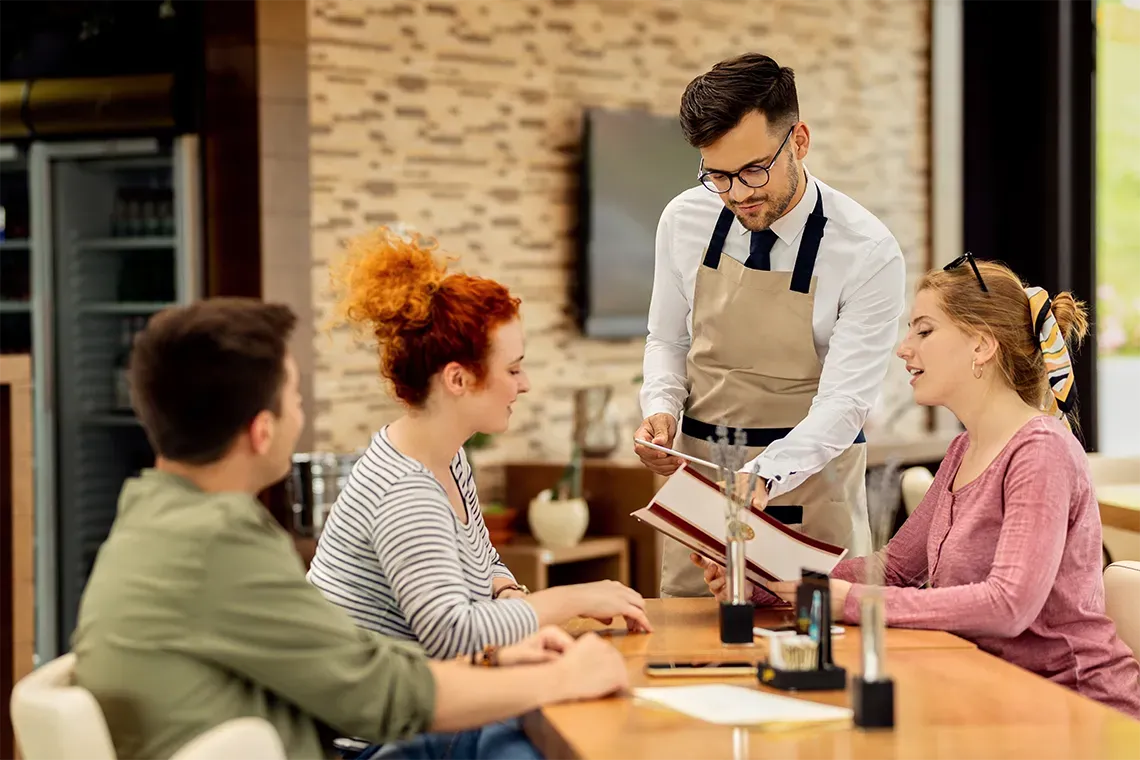 A restaurant business is a business model with higher-than-average failure rates and its own unique risks and challenges. As a business owner, safeguarding your future income streams and protecting existing investments are top concerns. Building a business, especially in the restaurant industry, takes time and effort. Not only do you need to secure suitable space, equipment, and inventory, but you also need to have a great menu, fair prices, and excellent staff. Restaurant insurance involves more than just covering fire or break-ins; it requires decisions on restaurant liability, commercial property, and even worker's compensation insurance while managing the insurance cost.
From serving food or alcohol to managing employees and dealing with potential property damage, restaurant owners need real and effective coverage to protect their business. Starting with a Business Owners Policy (BOP) is a smart choice for most restaurants since it offers general liability, commercial property, and business income coverage. However, other coverage might also be necessary. We shall elaborate on them below.
Essential Insurance Policies for Restaurant Business
In this article, we will explore the essential types of insurance that restaurants should consider protecting their operations, employees, and assets. These policies cover all risks associated with the restaurant business and cover damages, legal costs, and business losses.
Restaurant Liability Insurance
Restaurant liability insurance is a fundamental coverage that protects businesses from potential lawsuits and claims. It typically includes two key components:
General Liability Insurance: This coverage safeguards against third-party claims for bodily injury, property damage, or advertising injuries for which the business is legally liable. It covers defense, court costs, and potential settlements for covered claims.
Liquor Liability Insurance: Specifically tailored for restaurants that also serve alcoholic beverages. Liquor liability is not automatically included with general liability coverage, and it is usually a separate policy that covers bodily injury or property damage liability incidents occurring because of negligence in the serving of alcohol.
Property Insurance
Property insurance is crucial for protecting the physical assets of your restaurant, including the building, equipment, inventory, and furnishings. It covers damage caused by fire, theft, vandalism, storms, and other covered perils. Property insurance is flexible, and business interruption coverage can be included. Business income will replace lost income if your business must shut down due to direct physical damage to the structure that prevents normal company operations. For example, if a hurricane or tornado demolishes the building, business interruption can replace net income while closing for repairs.
Workers' Compensation Insurance
Restaurants rely heavily on their employees, making workers' compensation insurance essential. It provides coverage for medical care and a percentage of lost wages when an employee is injured at work and unable to work because of the injury. Employers' liability coverage, typically included with a workers' compensation policy, helps protect your business from potential third-party liability lawsuits related to workplace injuries.
Commercial Auto Insurance
When your restaurant offers delivery services or uses company-owned vehicles, then Commercial auto insurance becomes a necessity. It covers liability from car accidents when your driver is at fault. It will pay amounts for which your business is legally liable for property damage and bodily injury resulting from accidents involving business-titled vehicles. This includes owned automobiles, and you can endorse coverage for liability from employee–owned or rented vehicles when they are used for work-related tasks on your business auto.
Employment Practices Liability Insurance (EPLI)
EPLI coverage protects restaurants from claims related to wrongful termination, failure to promote, discrimination, harassment, or other employment-related issues. It responds to employee lawsuits for hostile workplace, sexual harassment, and other employer negligence situations. EPLI is a valuable insurance option for restaurant owners.
Conclusion
Investing in the right insurance coverage is essential for your restaurant business's long-term success and protection. Among the key policies to consider are restaurant liability insurance, property insurance, workers' compensation insurance, commercial auto insurance, liquor liability insurance, and employment practices liability insurance. While the insurance cost may vary depending on location, size, and specific coverage needs, the peace of mind and financial security it provides are invaluable. Consult with our insurance professionals at InsuranceAdvisor.com to tailor an insurance program to meet your restaurant's needs while you focus on delivering exceptional dining experiences to your patrons.