Who Needs Professional Liability Insurance And Why is it Essential?

By Insurance Advisor Team
Updated on: October 9, 2023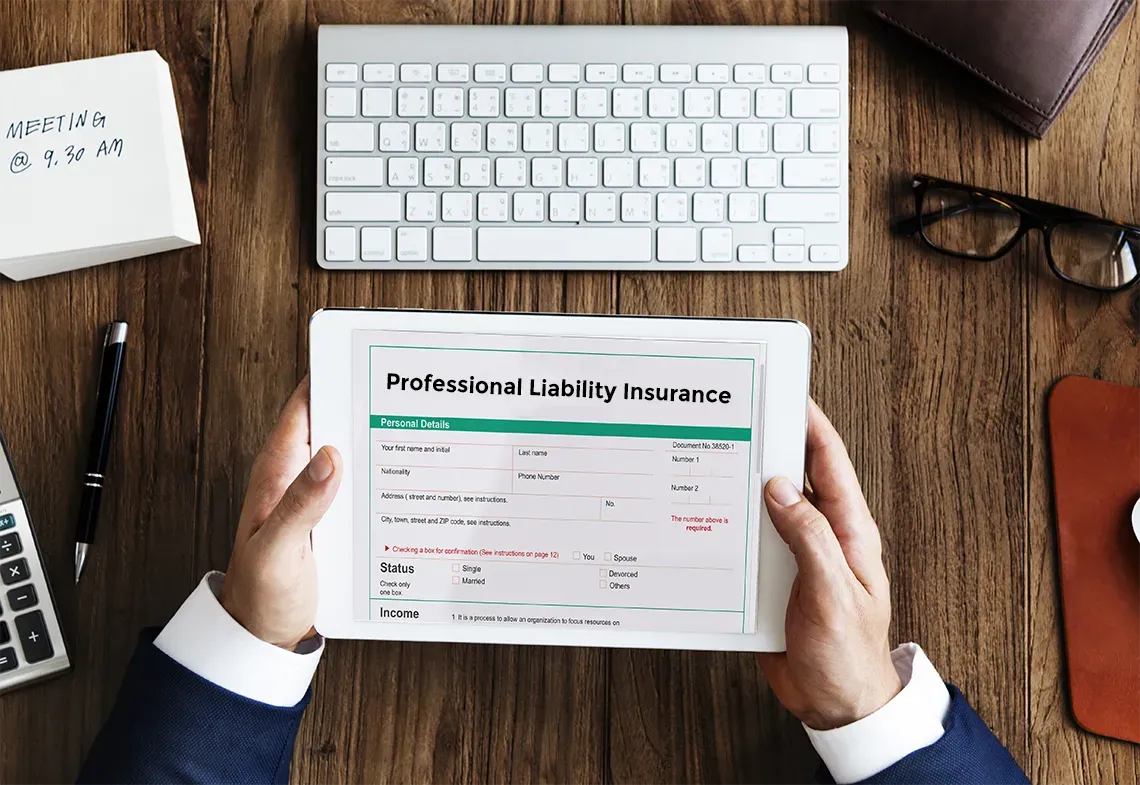 In the world of professions and businesses, quality and professionalism are the hallmarks clients use to justify putting their trust in a business with a reputation for service excellence. However, a minor error or oversight can sometimes lead to significant consequences. When clients believe your professional services have caused them financial harm, they may take legal action against you. And not only do such litigations cause financial stress, but they can also cause emotional stress in terms of your professional image being affected. To remedy these problems, Professional Liability Insurance, often called Errors and Omissions (E&O) insurance, is a vital safety net.
Who Exactly Needs Professional Liability Insurance?
Here, we'll explore the industries and professions where this insurance is necessary.
Medical Professionals
The stakes are high for doctors, nurses, dentists, and other healthcare providers. Even a seemingly minor diagnosis, treatment, or patient care error can substantially harm patients and result in legal action. Malpractice insurance, a specific form of Professional Liability Insurance, is legally required in many states for physicians and is an absolute necessity to protect any medical professional.
Legal Professionals
Lawyers provide legal counsel and representation, and the potential for client disputes is inherent in their field. When errors in legal advice, missed deadlines, or omissions in legal processes happen, clients may suffer an economic loss and view these as malpractice. Professional Liability Insurance is indispensable for legal professionals to respond to these risks and pay potential settlements when deemed negligent. Besides lawyers, legal staff and licensed paralegals also need to be protected.
Financial Advisors and Accountants
Financial advisors, including financial planners, investment advisors, accountants, CPAs, and auditors, handle clients' finances and investments. Auditing is a delicate operation where mistakes in financial planning or accounting, even if not deliberate, can lead to significant monetary losses for clients. E&O insurance offers protection against claims of financial mismanagement brought by aggrieved clients.
Real Estate Agents and Brokers
Real estate transactions involve substantial financial transactions and complex legalities with transfer of property ownership. Errors in contracts, bids, property disclosures, closings, or inadequate representation can result in disputes with buyers and sellers. Professional Liability Insurance is essential for real estate professionals to safeguard their careers and finances when buyers or sellers suffer financially.
Consultants and Business Advisers
Management consultants, IT consultants, and marketing professionals provide valuable advice and guidance to businesses in improving their Brand image, ROI, and financial leverage. Clients may pursue legal action if their consultant's advice has led to financial harm. E&O insurance is crucial for consultants to respond to claims and lawsuits or pay for damages.
Architects and Engineers
Professionals in architecture, engineering, design, and construction management are prime for professional liability insurance. Errors in design, construction flaws, or project delays can result in financial losses and lawsuits due to lost time and money. Professional Liability Insurance is necessary to protect architects and engineers from potential legal disputes arising from third-party financial damages.
Technology and IT Professionals
IT consultants, software developers, internet security firms, and other tech companies deal with services involving sensitive data, software design, and integrating complex systems. Even with precautions in place, data breaches, software errors, or system failures can lead to financial losses to clients. E&O insurance provides coverage against claims arising from the lack of technology-related services that negatively impact their clients' balance sheet. Professional liability insurance protects tech professionals from financial ruin that can result from lawsuits.
Other Professions
Other professionals such as educators, designers, fitness instructors, insurance agents, event planners, travel agents, environmental consultants, public relations and marketing agencies, and more all benefit from Professional Liability Insurance tailored to their specific industry. The insurance coverage is customized for distinct professional scenarios, protecting a diverse set of these professionals from litigation and financial harm.
Conclusion
Professional Liability Insurance extends its protective shield across various industries. Anyone providing professional services or advice that could economically harm third parties should consider this insurance as a critical tool in their risk management strategy. It safeguards your assets and provides peace of mind, allowing you to focus on delivering top-notch services without the worry of potential legal disputes. Professional Liability Insurance is a beacon of security in the complex world of professionals.
So why don't you request a quote, give us a call, or leave us a message at InsuranceAdvisor.com? We are happy to help you find the exact piece of the insurance puzzle.
Frequently Asked Questions about Professional Liability Insurance
The requirement for Professional Liability Insurance varies by profession and jurisdiction. While some professions, like doctors and lawyers, may have legal mandates to carry malpractice insurance (a specific type of Professional Liability Insurance), it is not universally mandatory. However, insurance is strongly recommended for any professional providing services with the potential to harm others.
Without Professional Liability Insurance, professionals risk business and personal financial losses due to legal expenses and damages if a client's claim is successful. Additionally, their professional reputation may be harmed, impacting their career and business.
No, policies can vary significantly based on the profession, the extent of coverage, and the insurance provider. It's crucial for professionals to work with an insurance expert to tailor coverage to their specific needs.
Yes, businesses that provide professional services, such as consulting firms or tech companies, can benefit from Professional Liability Insurance. It can protect both the business and its employees from financial losses resulting from professional disputes.
Determining the appropriate coverage amount depends on factors like the nature of the profession, the amount of financial risks involved, and the revenue of the business. Consulting with an insurance specialist can help professionals assess their needs.
The cost of Professional Liability Insurance varies based on factors such as the profession, location, coverage limits, revenue, and claims history. While it represents an expense, the benefits of financial protection and peace of mind often outweigh the cost.
Professionals can find the right policy by working with insurance agents specializing in commercial insurance. They can help assess specific risks and recommend appropriate coverage options to ensure comprehensive protection. Consult our agents at Insurance Advisor to find the right coverage for your professional needs.
You may also like:
---
Liability insurance is a fundamental component of the insurance landscape, serving as crucial protection for individ..
Read More
Malpractice insurance, often referred to as professional liability insurance, is a critical form of protection for i..
Read More