Understanding Business Insurance for Liquor Stores
Liquor stores can be found throughout the country. The liquor business is known to generate steady income. Liquor stores sell all types of alcoholic beverages, from the hard liquors (whiskey, rum, vodka, gin, in all their variations) to beer, wine and everything in between.
Although a booming business, liquor stores can face unique risks that could put a dent in your business. Liquor Store Insurance provides a sense of security for your business by covering your owned assets and other liabilities that may arise.
Business Risks Involved
Assess these business risk scenarios to understand the importance of the insurance package.
Scenario 1 -A competitor sues your business for copyright infringement claiming that you copied their flyer.
Scenario 2 -An employee dislocates their shoulder while unloading the the delivery truck. They claim medical expenses and lost income due to the work-related injury.
Scenario 3 -An already inebriated customer is able to purchase liquor from your new store employee who hasn't been trained properly. This customer gets in his car, proceeds to drink even more alcohol, and proceeds to drive away. Eventually he hits a stopped car at a light, seriously injuring the occupants. After the investigation finds the driver had a blood alcohol reading double the legal limit and finds the liquor bottle and receipt from your store, the injured parties sue your business, alleging the sale of liquor from your store contributed to the drunk driver's accident.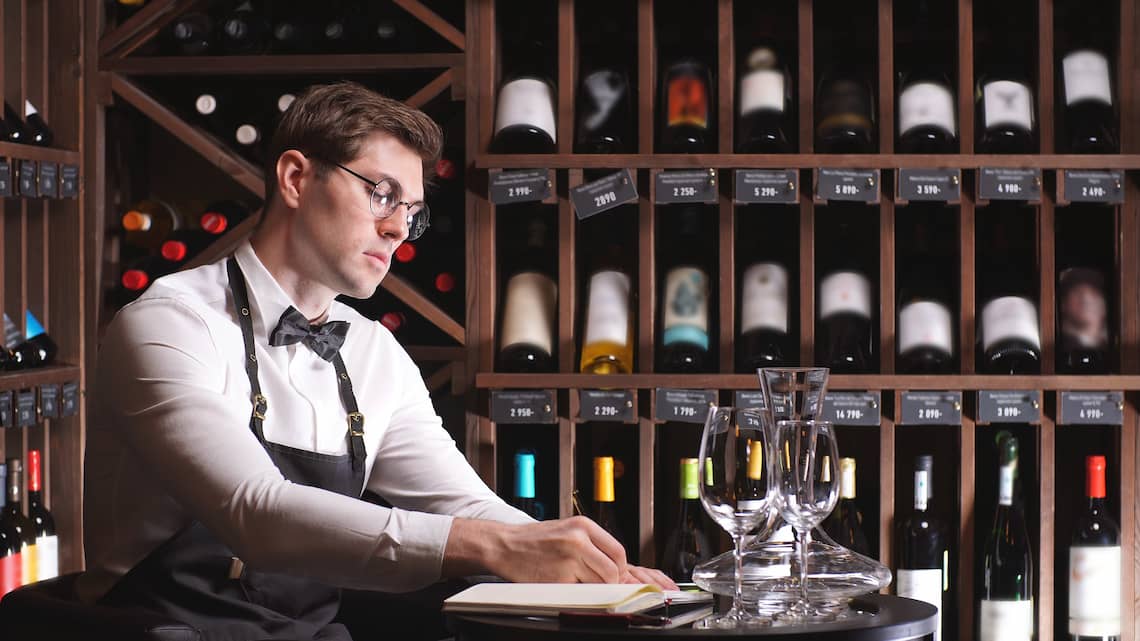 Recommended Policies
General liability Insurance
General Liability Insurance for jewelry store includes:
Premises Liability - This protects your business from the claims of incidents of third-party property damage and bodily injury.
Product Liability - This policy covers bodily injury or property damage caused by your products away from your premises after the customer's purchase.
Commercial Property Insurance
Property insurance will provide coverage for your liquor store, building and contents. Commercial Property Insurance covers the loss of or damage to your building (if owned) and contents in the store. Property damage caused by covered perils such as, Fire, Lightning, Explosion, Windstorm, Hail, Aircraft, Vehicles, Riot, Vandalism, or theft are included under this insurance.
Worker's Compensation and Employers Liability Insurance
Workers' Compensation is mandated in almost all states, depending on the number of employees. The insurance covers lost wages, medical expenses, or death benefits for the employee's family, provided these conditions are results of workplace injury. The Employers Liability protects the employer from employee lawsuits alleging employer gross negligence.
Business Income and Extra Expense Insurance
Business Income Insurance mainly covers lost income due to suspension of operations because of direct physical damage to the building by a covered peril. If a fire completely burns down your building, your store will need to close for several months. Business Interruption insurance will provide a revenue stream, subject to policy limits and conditions to allow your business to pay its ongoing expenses while the Extra Expense coverage will assist with the expense of relocating your business while the building is rebuilt.
Crime Insurance
Crime Insurance protects you against employee theft, or robbery. Crime Insurance reimburses you for financial losses due to external occurrences.
Commercial Auto Insurance
If you use a commercial vehicle to transport liquor, you need this insurance. Commercial Auto Insurance will protect you in case of accidents during transit. The insurance policy provides coverage for auto accident liability, physical damage and collision, medical bills, and accidents involving uninsured motorists. Business owners are also reimbursed for theft and vandalism of their vehicles under this policy.
Liquor Liability Insurance
If you sell alcohol, liquor liability insurance is a must. It provides protection against property damage and bodily injury caused by your business operations. This insurance is for any business setup that sells and serves alcohol. You could also be held responsible for selling alcohol to underage people who then may injure themselves or others because of intoxication. Liquor Liability Insurance protects you against Potential lawsuits alleging your business was responsible.
Comprehensive Costs
Our insurance packages are never one-size-fits-all. We realize that all business owners have different priorities. Our experienced agents will recommend the best-suited policies for your business and quote the package accordingly. Following are the parameters that are considered to determine the costs:
Values of Insured Property
Annual Revenue
Location and Building Construction
Annual PayrollProducts Sold
Claim history
We Are a Trusted Service Provider