Insurance For Department Stores
Department stores are massive one-stop-shop retail stores with many sections selling various products. Such stores are capable of single-handedly upholding our American consumerism. As profitable as a retail business can be, several challenges could pose a threat to your department store. A Department Store Insurance program will serve your business well when it comes to third party lawsuits, property damage, and other risks.
Department store owners must ideally consider purchasing the following insurance coverage:
Commercial Property Insurance
Business Interruption Insurance
General Liability Insurance
Workers' Compensation Insurance
Employment Practices Liability
Cargo Insurance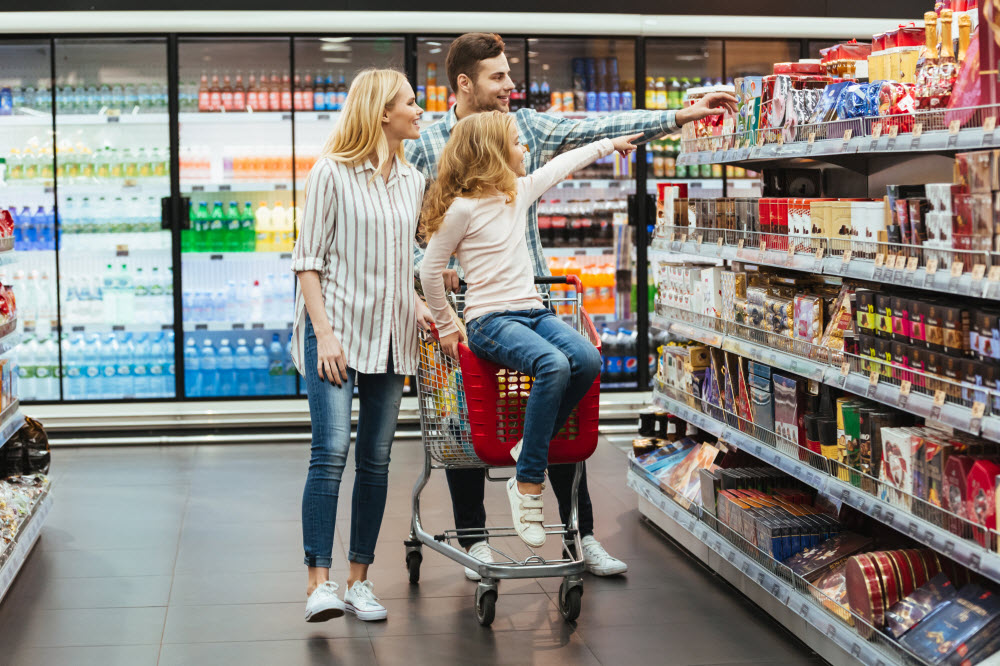 Risks Involved
Your department store, like any other business, is subject to several risks. Following are some of the scenarios you should consider:
Scenario 1 - Your employee injures their back while unloading a box of products. Your workers' compensation coverage will take care of your employee's medical costs and a percentage of lost wages.
Scenario 2 - A customer purchases a facewash and uses it daily. He quickly notices the appearance of a rash on his face which becomes quite severe. As he examines the ingredients, he notices that the product is past its expiration date. He sues your business for selling expired products and the medical costs for the rash he suffered from the product's use. Your general liability coverage, more specifically, the product liability included in your general liability policy will respond to the lawsuit, providing legal expenses and payment of the court-awarded settlement.
Scenario 3 - Your tractor-trailer driver has an accident while transporting products. Not only is your truck damaged, but the goods inside the trailer are also ruined. Resorting to your Commercial Auto Insurance for the damage to your vehicle and third party liabilities (if at fault) and the Cargo coverage for the damaged goods will save you from paying for these losses out of pocket.
Recommended Policies
Commercial Package Policy
A Package Policy is comprehensive coverage that can be fully customized to meet your insurance needs. The following coverage can be packaged in one policy:
General Liability Insurance
General Liability Insurance will protect retailers from third-party claims of alleged bodily injuries or property damage. In case a customer slips and falls on the wet floor of your department store, general liability coverage will respond to the medical costs and other liabilities resulting from the fall.
Commercial Property Insurance
Commercial Property insurance will protect your building and contents of your department store. In the case of a storm blowing off some roofing material, resulting in a leak that ruins some of your stock, the repair costs and the damage to your contents will be covered when you have wind included as a covered peril.
Business Interruption Insurance
Business Interruption Insurance covers lost income due to the suspension of operations resulting from covered physical damage to your building. For example, the fire burns the building and all the contents of your department store. The business can't operate and you need to relocate temporarily until your building is rebuilt. Your Business Interruption Insurance will cover your continuing expenses and if you include Extra Expense coverage with Business Income, also the cost to temporarily relocate your business.​
Transit Insurance-Cargo
Inland Marine or Ocean Marine provide coverage for goods in transit. One protects your goods when they are transported over land and the other covers goods transported by water. This insurance is a must for a department store considering the high values of goods shipped in this type of business. In the event of conveyance upset or other insured perils causing damage to your goods in transit, you will be glad you have this type of coverage in your insurance portfolio.
Commercial Auto Insurance Policy
Almost all retail stores whether a chain or independently owned, need a commercial vehicle(s) to transport goods to store locations. Commercial Trucking Insurance provides coverage for accidental bodily injury or property damage liability, physical damage coverage for owned trucks, Personal Injury Protection, or No-Fault coverage and accidents involving uninsured motorists. For example, if your driver hits a car from behind, and injures the occupants and damages the vehicle, this insurance will cover the other vehicle's occupant's bodily injury suits and repair costs for the damage to their car.
Workers' Compensation Insurance Policy
Workers' Compensation is mandated in almost all states. Workers' Compensation insurance covers a portion of lost wages, medical expenses for the injured employee, or death benefits for the employee's family provided these are resulting from a workplace injury.
Employment Practices Liability Policy
Employment Practices Liability protects the employer from employee lawsuits arising from various employment related incidents. Sexual harassment, discrimination in hiring or promoting, hostile work environment, wrongful termination, gender, race or religion bias, are examples of the types of claim to which this policy will respond. Other than the physical bodily injury to an employee, which is covered by workers' compensation.
State Licensing & Liability Coverage
States have varying coverage requirements, depending on your business industry and specific operations. However, in most, workers compensation is mandatory and of course, you will need general and trucking liability insurance to protect the public. Make sure you check with your state and local regulations to assure your business complies.
Comprehensive Cost
Department Stores sell a wide range of products. To have a one-size-fits-all package is nearly impossible. We factor in the following to derive a comprehensive quote for your department store:
Annual revenue
Location and construction details of the store
Type of retail products sold & the services offered if any
Annual payroll
Trucks or Vehicles Owned
Values insured
Who Benefits?
Any department store owner must purchase a customized insurance package befitting their store to holistically protect their business from damage or loss of assets and liabilities throughout the lifespan of their business.
We Are a Trusted Insurance Provider