Understanding grocery store insurance
Grocery stores are at the heart of every community. No matter the size, local grocers are always swamped with people, often at all hours of the day. Grocery store owners are generally organized and calculative as they constantly source and stock quality goods and products. The initial investment for such businesses is sizeable, therefore, grocery store owners must budget to purchase an insurance program as a layer of protection for their business.
Grocery Store insurance protects the business from liability claims for bodily injury and property damage, employee injuries, loss or damage to owned assets, commercial auto accidents, and much more.
Business risks involved
Grocery stores, supermarkets, and convenience stores are prone to various risks. Small business owners are often faced with unpredictable situations that may hit the bottom line their business. Assess these scenarios to understand why you need Grocery Store Insurance for your small business.
Scenario 1 - A customer trips over the boxes lying around in the store and drops their phone, twisting their ankle. In addition, their phone also breaks. The customer can make a claim for bodily injury and property damage to their phone, alleging negligence of the store owner, by having the boxes in a walkway.
Scenario 2 - An employee dislocates their shoulder while unloading a heavy carton. They claim reimbursement of medical expenses and lost wages.
Scenario 3 - A customer comes to you with the complaint of food poisoning after drinking soda past its expiration date they purchased from your store. The customer talks about his pain and suffering, missed work and mounting medical bills.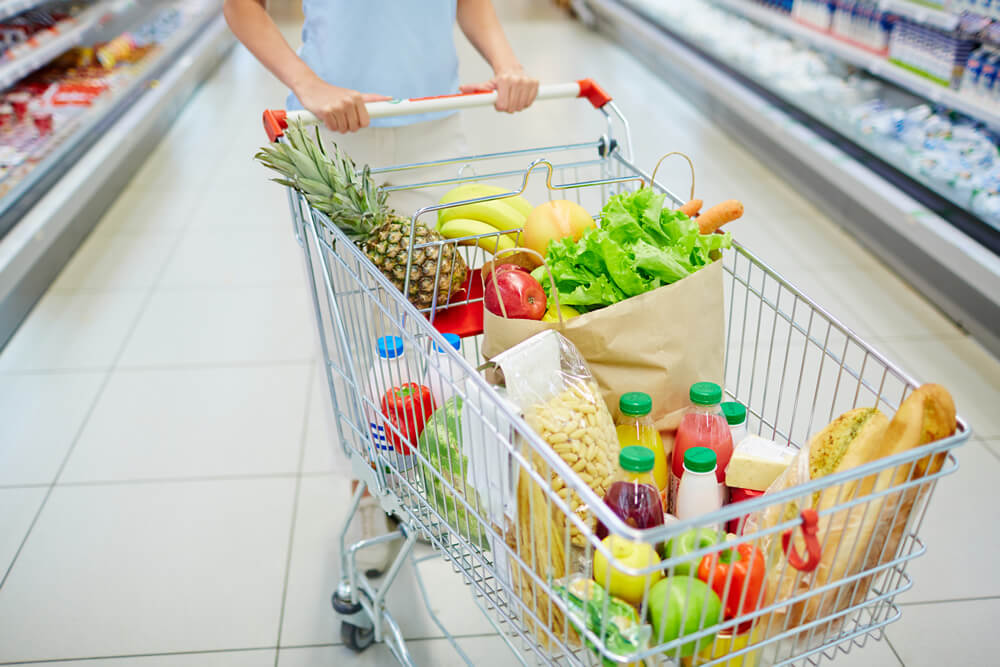 Recommended Policies
Business Owners Policy (BOP)
A BOP for grocery stores is a combination of:
General Liability Insurance
General Liability Insurance will protect retailers from third-party claims of alleged bodily injuries or property damage. As scenario #1 above explains, this insurance protects you from such third-party claims. Premises and operations and products and completed operations are two parts of the general liability policy, the latter provides liability coverage after the purchase of a product, once it is taken home or put to its intended use.
Commercial Property Insurance
This type of insurance will protect the contents of your store for damage or loss resulting from a covered peril. In case of a fire, the entire property could get wiped out. Your commercial property insurance will reimburse you for the damaged contents and for the repairs needed resulting from a covered claim, such as fire or windstorm when you own or insure the building.
Business Income Insurance and Extra Expense
Business Income Insurance covers lost income due to the suspension of operations resulting from damage to the building from a covered peril. If a delivery truck accidentally crashes into the building, the store may need to close while the building is repaired. Business Interruption or Business Income Insurance will replace the lost income and if you also purchased extra expense, this coverage would pay for additional costs to relocate the store during the period of restoration or to expedite needed shipments of stock or equipment.
Workers' Compensation Insurance
Workers' Compensation and Employers Liability is mandated in most all states. This insurance covers a portion of lost wages and medical expenses for injured employees hurt in the workplace. State required death benefits would also be paid to the employee's family if death occurs after a work accident. Employer's liability, packaged with workers compensation, protects the employer from claims of negligence that caused the injury, brought by the injured employee. Grocery store workers unload trucks and stock shelves, bending, lifting, not to mention product spills they may slip on. The butcher, deli and bakery workers often use equipment that could cut and/or burn body parts. Exposures like these are common in this environment. Worker's compensation insurance offers protection to both the business from employee lawsuits and financial support to the employee injured on the job.
Crime Insurance
Crimes such as burglary, robbery and passed counterfeit currency are some of the perils included under this type of insurance for retail stores. If your store employee is robbed at gunpoint, or the store is broken into after-hours, theft of money is covered by Crime insurance. Employee dishonesty is also provided on this type of policy, theft of cash by your employees or forgery and alteration of checks. Note, Crime Insurance is a separate and distinct type of policy you won't want to be without.
Auto Liability Insurance
Grocery stores and convenience stores may use box trucks for transportation of product. Commercial Auto Insurance provides coverage for at fault auto accidents, for bodily injury and property damage liability, comprehensive and collision damage to your vehicle, personal injury (No-Fault) or uninsured motorists when required in your state. Much depends on your state's auto insurance laws and regulations. If your driver is at fault and has an accident, injuring the other driver, the auto liability insurance will cover the medical costs incurred by the hurt driver, his financial loss from missing work and the repair of his vehicle up to the limits of liability purchased.
Comprehensive Costs
No two businesses are the same. The cost for insurance depends on several factors such as the size of your business based on annual revenue, payroll, location, values of assets insured, building construction type, location, and retail products and services offered. Check with our experienced agents to customize an insurance program for your business.
We Are a Trusted Insurance Provider