No matter how passionate, skilled and efficient you are running your business, there is always the potential for something to go wrong. Despite your best efforts, an employee or client may get injured at your business location, or a powerful storm in the neighborhood may lead to extensive building and business personal property damage.
Such events may disrupt business operations. It's also possible that a client's property may be damaged while performing work on an off-site project. Factors beyond your control can result in third-party lawsuits against your company, and legal defense fees and settlement costs are incurred.
The last thing you want to do is pay from your bottom line since this will financially set back your business. You can protect your company from these types of expenses by buying business insurance online.
Read on to learn about the various types of insurance available and how to go about purchasing coverage that is suitable for your company.
Top Tips for Buying Online Business Insurance
Here are the top things to keep in mind when buying commercial insurance online:
There is a whole range of insurance categories that cover various types of business risks. From general liability to commercial auto and professional liability, choose the appropriate insurance types that offer the right coverage to protect your firm from insurable losses.
Make sure you understand the exact types of coverage and limits of each insurance category. An insurance advisor with extensive experience can assist you in this search. For instance, commercial property and inland marine insurance may seem similar, but the situations where coverage applies and the items they cover are different.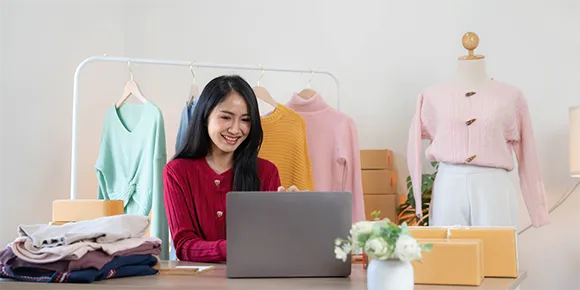 Today, purchasing business insurance online is the most convenient and cost-effective approach. Ensure that your business insurance agency offers a seamless digital process for secure payments, renewal processes, and customer service. For example, Insurance Advisor is a reputable insurance agency that focuses on making online business insurance easy to understand and simple to purchase.
Take your time to review and understand your business's exposure to losses. Does your business own a building, what are the risks involved with your products or services offered? Discuss your concerns with an agent, request coverage quotes, compare pricing, and make an informed decision.
Types Of Online Business Insurance
Here is a snapshot of the key types of online business insurance coverage to choose from:
1. General Liability Insurance
This is a basic category of insurance that is relevant to all businesses and protects your company from various types of third-party lawsuits. The key areas covered include:
Bodily injuries sustained by a third party at your business or while performing your work off-site.
Third-party property damage caused by your companies operations
Advertising injuries such as copyright disputes and personal injury for slander and libel.
General liability insurance helps you cover legal costs such as defense, court fees and settlements.
2. Commercial Property Insurance
This online business insurance coverage is relevant to your company if it operates out of a physical location or owns the building. For example, a fire caused by lightning can demolish your store and destroy valuable equipment. Recovering from these losses and resuming normal operations will require large investments and can hit your wallet hard.
With the right additional policies in place for flood and earthquake, along with commercial property insurance, your company will be prepared for multiple types of events that could cause property damage.
Commercial property insurance also helps cover the costs of damages caused to your company due to fires, windstorms, vandalism, lighting, and theft. The coverage helps facilitate the repair and replacement of damaged buildings, inventory, and equipment, to help get your business back up and running.
3. Worker's Compensation Insurance
If your company employs staff, you'll need to get worker's compensation insurance. For example, if you are in the construction business, there are many risks your employees may encounter during a normal day at work. Should there be an onsite injury, worker's compensation insurance is what your company needs. It covers medical expenses when workers get injured on the job or suffer from an occupational disease.
Worker's compensation insurance also helps cover a percentage of lost wages if the employee is unable to work. It also provides state-mandated death benefits to the worker's family in case of a fatal accident.
4. Professional Liability/ Errors & Omissions Insurance
This type of online business insurance is relevant for professional companies that provide professional services. A client may claim that an error was made or that there was an omission in the service provided which caused them a financial loss. Professional liability insurance provides a safeguard against such claims. It can also respond to cases of negligence or failure to meet quality standards, undelivered services, and inability to meet deadlines.
This insurance helps cover the costs of defense fees and settlements, which would otherwise need to be paid out-of-pocket and prove to be costly.
5. Commercial Auto Insurance
If your firm owns or leases vehicles for company purposes, then commercial auto insurance is a necessity. This online business insurance covers costs related to third-party bodily injury and property damage liability, collision damage, and personal injury protection.
Auto insurance rules and requirements differ across state lines, so double-check what your state requires with its auto financial responsibility laws.
6. Cyber Liability Insurance
Today, businesses are dependent on digital technology and tools to automate processes and accelerate growth. Data stored on various electronic devices as well as on the virtual cloud is vulnerable to cyber crimes such as phishing and ransomware attacks.
Investing in cyber liability insurance can help provide support for the expenses related to cyber attacks, which include the costs of notifying clients, repairing the business' image, and legal defense and settlements in the event of client lawsuits.
Get an Online Business Insurance Quote Today
As an entrepreneur, it is wise to select unique online business insurance coverage that serves your company's specific needs. It may seem like an overwhelming process, but partnering with a reputable online insurance agency such as InsuranceAdvisor.com can help make purchasing insurance simple and effective.
Visit the Insurance Advisor website today to get attractive quotes and helpful tips for choosing the right coverage. Choose from various payment options to buy commercial insurance easily today.
We Are a Trusted Insurance Provider