Business Insurance for IT Consultants
The work done by IT consultants is vulnerable to professional risks. IT Consultants' work includes activities ranging from requirement analysis and software development to testing and implementation. Such activities require a deep understanding of the functionalities used by clients. The goals of stress testing or user acceptance testing are different. Such testing strategies must align with the purpose of a product design as required by the client. A consultant may also perform software installation, repair, and maintenance of technical systems on standalone computers or networks.
The market size of the US IT consulting industry in 2022 is expected to be between 550 billion USD and 600 billion USD. Insurance for Information Technology Consultants has a vital role in safeguarding the interests of this growing business sector. For instance, incorrect fetched data via a program will result in an incorrect rate of return for a bank or lender. As a result, the program's repeated error will create discrepancies in clients' accounts that may not match the terms of the loan, causing extra work, time, and money to correct. Such errors and omissions of the IT consulting firm may be covered through insurance.
Business and Professional Risks
Given the complexity of their deliverables, IT consultants may need to deal with clients' complaints from time to time. Due to the software consultant's work, issues will likely arise from clients' allegations of faulty work or omitted tasks surrounding the deliverable.
Some of the business threats that IT consultants face include the following:
Incorrect IT Design
Faulty design results from flawed assumptions about a client's requirements, whether the project is feasible or not, and, if doable, what platform would be the best fit for them.
Substandard Quality Codes
A client might allege that the consultant delivered a substandard software code. It could either mean that the IT consultant is dealing with a difficult client or that the consultant indeed failed to deliver the desired quality.
Alleged Negligence
When the IT consulting advice offered and used by a client in building their operating system results in a financial loss to the client, the IT consultant may be accused of negligence.
Bodily Injury
An office printer falls on a customer's foot.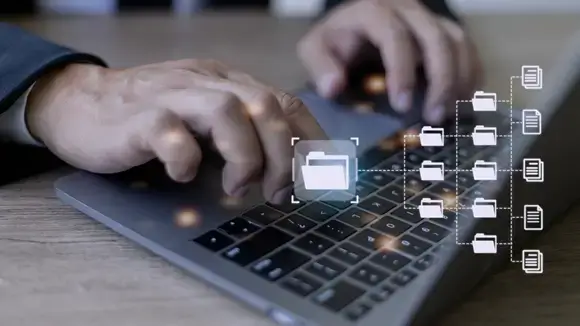 Cyber Threat
A malware attack can lock down the entire office network and compromise business operations.
Recommended Policies
Software consultants need information technology consultant insurance to protect their operations and interests. Otherwise, day-to-day threats could shut a business down. With that in mind, IT consultants may consider the following insurance policies:
General Liability Insurance
Professional Liability, or Errors and Omissions Insurance
Workers' Compensation Insurance
Commercial Auto Insurance
Cyber Insurance
Fidelity Bonds Insurance
General Liability Insurance
This policy helps protect a software consultant's business from third-party claims of bodily injury or property damage caused by the business. Following are situations where the general liability policy for an information technology consultant insurance may prove helpful.
Bodily Injury
For instance, a client receives an electric shock inside the office premises, which burns their finger. They then hold the business accountable. The general liability policy will respond to claims by such injured parties.
Property Damage
Coffee gets spilled on a client's expensive purse while in the IT consultant's office. General liability insurance may help pay for the damages.
Advertising Injury
An insured business may expect protection against a third-party claim for libel, slander, or copyright infringement.
Professional Liability/Errors and Omissions Insurance
Professional Liability or E&O policies protect a software consulting firm from both clients' baseless charges and the firm's genuine mistakes for covered claims. For example, a software consulting firm's delivery could be flawed or violated customer-defined principles. Claims could be raised if errors and omissions are noticed in any part of the analysis, design, development, testing, or implementation cycle. The errors and omissions insurance would protect the service provider from:
Professional Negligence or Misrepresentation
For instance, inaccurate analysis results in ineffective design-build.
Genuine Professional Mistakes
Everyone makes mistakes, even professional IT consultants. Professional liability would cover errors or mistakes in the deliverable (an unsound software design).
Breach of Contract
Breach of contract coverage might be afforded in a professional liability policy if the breach involved an error or oversight in the professional services provided.
Workers' Compensation Insurance
Workers for an IT consulting business include IT technicians or IT programmers, salespeople, and clerical staff. This policy covers employees for work-related injuries or fatalities. The insurance pays medical care costs, a percentage of lost wages, or death benefits, depending on the situation.
For instance, an employee has a carpal tunnel diagnosis due to prolonged use of a computer keyboard, leading to excruciating pain in their wrist and forearms, radiating to their shoulders. The condition requires surgery, rehabilitation with a physiotherapist, and mandatory rest for weeks. The policy pays the medical providers and employees a percentage of lost wages while recuperating.
Commercial Auto Insurance
Commercial auto insurance protects the IT consultant business from liability arising from the use of owned vehicles. Commercial auto insurance covers the IT consultant business for liability arising from the use of owned vehicles. Coverage for at-fault accidents includes bodily injury and property damage liability. This policy will cover physical damage to owned vehicles or theft when comprehensive and collision coverage is purchased. Depending on the state of operations, other statutory coverage is included, such as No-Fault (Personal Injury Protection), Uninsured Motorists, Hired or Non Owned Employers Auto Liability. Additional optional coverage can be purchased for rental reimbursement, towing, permanently attached equipment, or vehicle wraps.
For instance, an IT consultant's business vehicle is vandalized. The glass is broken, and there is forced entry, into the vehicle. The expensive upgraded stereo system that had been installed gets stolen. The policy will pay for the vehicle's repair and stereo theft when Comprehensive coverage is purchased.
Cyber Insurance
Cybercriminal activity could result in a malware attack, locking up a consultant's entire computer network, among other cyber losses. A breach of clients' financial information could be due to a hack, a phishing email, or a virus attack.
For instance, a virus attack causes damage to an IT consultant's database project. Cyber insurance defends a business against the liability consequences of such attacks. The policy will pay for the liability claims from data loss or the ramifications of client data going into the hands of cybercriminals. It can also pay the cost of system damage, restoration, and lost income when appropriate cyber insurance is purchased.
This type of insurance may provide coverage in case of any of the following:
Data breach
Virus attacks
Phishing emails
Hacking
Ransomware
Fidelity Bonds for IT Consultants
Fidelity bonds or business service bonds offer reimbursement for employee dishonesty. First-party protection and third-party protection are also available.
First-party fidelity bonds protect the business in the event of the following:
An employee embezzles cash from the employer.
An employee commits computer fraud.
An employee forges a signature on a check and cashes it.
Third-party fidelity bonds protect the business against client claims of dishonest employees', like in the following cases:
IT consultant steals something in the client's home.
Fraud against the clients • Alteration of a check payable to or from the client
Employee theft of client information
Third-party client fidelity bonds are often a requirement before a client signs a contract with an IT consultant.
Wrapping Up
To decide on the right insurance policies to protect a business and its costs, one must look at the following factors:
Business revenue
The number of people employed
Location
Experience
Claims history
The insurance protection purchased by a business must mesh with its governance prerogatives. Human resource policies, operations, and the value attached to business assets combine into a company's outlook towards purchasing insurance. Insurance should secure a business establishment, allowing Stakeholders to remain assured of a business's health, even amidst uncertainty.
Frequently Asked Questions (FAQ) about Insurance for IT Consultants
1. What is business insurance for IT consultants?
Professional IT consultants face a variety of risks like cyber crime, technical errors, third-party liability lawsuits, or damage to business owned assets. Business insurance provides a safety net and ensures your business can continue operating even in this challenging situation.
2. What type of insurance do I need for an IT consulting business?
Types of insurance IT Consultants must have:
General Liability Insurance: Responds to third-party bodily injury and property damage liability, and personal and advertising injury claims.
Professional Liability Insurance: Covers legal liability arising from your professional services provided to others that cause your client a financial loss. This policy will provide your firm with legal defense and pay damages the company is legally liable for when a client claims your services harmed their finances.
Workers' Compensation Insurance: Required in most states when your company reaches a specific number of employees, typically three or four, depending on the industry. It pays for an injured employee's medical expenses and a percentage of wage loss when unable to work while recuperating.
Commercial Auto Insurance: It protects IT consultants' business-owned automobile liability and physical damage exposures.
Cyber Insurance: Responds to various first- and third-party claims resulting from cyber attacks, funds transfer fraud and can be customized with a wide range of coverage options.
3. Why should an IT consultant have professional liability insurance?
Professional liability insurance protects your firm when mistakes, omissions, or carelessness lead to expensive legal defense costs and damages when a client files a claim or lawsuit for covered acts. This type of insurance pays the costs of defending and settling claims or legal disputes so your company doesn't have to pay them from your bottom line.
4. Is business insurance legally required for IT consultants?
It depends on the state, county and city requirements for businesses operating within their jurisdiction. Generally speaking, workers' compensation is required in most states, when there are three or four employees. But just because it may not be required, employers are not relieved of their responsibilities of paying for injured employees' medical bills and a percentage of lost wages. If a business owns vehicles, most states also have financial responsibility laws requiring different types of auto insurance coverage.
We Are a Trusted Insurance Provider