For many, music is therapy for the soul. It calms people's minds and rejuvenates them. Music therapists utilize music's mood-lifting properties to improve clients' mental and emotional health. Nowadays, stress is one of the most common ailments that result in more health issues. Music therapists use music as a therapeutic tool for patients dealing with hypertension, depression, stress, PTSD, and anxiety. Music lightens the mood, relaxes the mind, relieves stress, and improves memory and learning. Music therapy involves multiple activities, such as listening to music, singing, or playing a musical instrument.
Music therapy is utilized at rehabilitation centers, hospitals, nursing homes, or by individual specialized practitioners. Music therapists provide services that involve interacting with clients regularly, which may expose their practice to liability. Having the necessary protection with the right Music Therapist Insurance is vital.
The Importance of Insurance for Music Therapists
The need for insurance for music therapists stems from the fact that, like any other therapeutic business, there are chances of claims arising from negligence, breach of confidentiality, and failure to maintain the standard of care.
For instance, a patient coping with depression could claim that the music the therapist uses during sessions worsened his condition. The client may file a lawsuit against the therapist for his worsening depression, claiming he lost his job as a result.
Further, a music therapist can get caught in a false claim by a patient for sharing personal records with someone, thereby breaching confidentiality. The patient can file a case against the therapist, who, without insurance, would have to pay for a defense attorney as well as the damages if the case is lost.
A patient can also allege that the music therapist failed to give the proper diagnosis and advice which led to a mental illness relapse. In such cases, the patient may file a lawsuit for negligence or failure to maintain the standard of care. Professional liability for music therapists will provide defense and pay the damages for covered claims.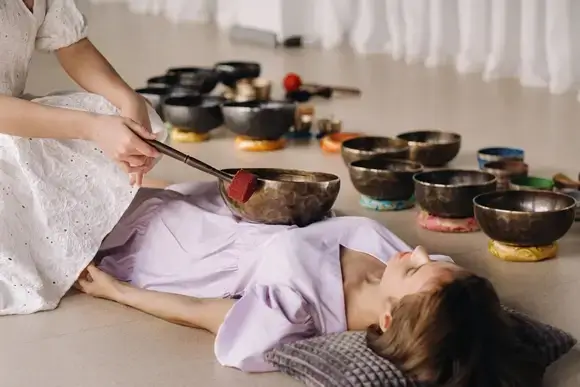 What are the coverages offered under Music Therapist Insurance?
A proper Music Therapist Insurance program includes the following coverages:
Malpractice Insurance
This insurance provides coverage in case a client sues the music therapist for inadequate advice, poor service, undesired outcome, allegations of mistakes, or negligence while working with patients. It provides legal defense when a lawsuit is filed against the therapist and/or the practice. For covered wrongful acts, it also pays compensation to the client for awarded damages, making it a crucial insurance coverage for music therapists as their profession involves counseling and giving advice. A single claim can cost thousands of dollars just for the defense of the therapist, draining the business's bank account. Not to mention losing out on daily income due to time spent in court defending the allegations. It can also jeopardize their career by losing credibility for future clients.
General Liability
General Liability insurance covers physical bodily injury or property damage to a third party resulting from the business operations. Additionally, general liability provides defense for related lawsuits and pays claims or awarded judgments even if the injury or property damage is caused by the conditions of the premises, acts of employees, or owners at the business location.
Business owner's policy (BOP)
This is a cost-effective policy that provides coverage for client injuries and property damage. It bundles general liability and commercial property insurance. A BOP protects against damage to business property, client or visitor injuries and property damage, and lost income. General liability insurance pays for accidental client injuries and property damage for which the business owner may be found liable. Commercial property insurance provides coverage against damage to the business's property and equipment due to a covered peril like theft or lightning damage. A BOP also can replace lost income if the business is forced to shut down because of physical damage to the structure by a covered peril.
Property and Equipment Insurance
Music therapists typically use a lot of musical instruments for their job. Musical instruments could be subject to malicious damage, theft, or unexpected acts. Acts of nature like hurricanes, earthquakes, and lightning strikes can disrupt businesses. Damage to equipment can impact the daily functioning of the business, hampering client services. A property policy provides coverage for all office furnishings, computers, printers, filing cabinets, and musical instruments while at your premises and if lost or damaged by a covered peril. If laptop computers or musical instruments are taken outside the office, you will need inland marine coverage to protect these items.
Workers' Compensation coverage
This type of coverage pays for medical care for employees injured at work. Workers' Compensation also pays for a portion of lost wages in case an employee is unable to work due to their injury. If the accident is fatal, there are state-mandated benefits payable to the family of the deceased employee.
Cost of music therapist insurance
Several factors contribute to the cost of Music Therapist Insurance, including probable risks to the business. The revenue of the company affects the price of General Liability. Therapists with a more extensive client base pay more for these coverages than those with less revenue and clients. A Business Owner's Policy cost is driven by the amount of property coverage on business-owned assets. The cost of professional liability depends on the licenses, certification, type of therapy provided, revenue, and the number of clients. Workers' compensation insurance is driven by the business's industry, risk level, and employee payroll by job duty.
Last word
To conclude, choosing the right Music Therapist Insurance is essential. The type of insurance must fit the needs and requirements of the therapist. Go through your quotes carefully, check the terms and conditions, coverage limits, and deductibles, and then make the right choice. For more information, please visit https://www.insuranceadvisor.com/.
We Are a Trusted Service Provider