Understanding Gift Wholesalers' and Distributors' Insurance
There is always a demand for the perfect gift, whether it is glassware, figurines, collectibles, seasonal items, novelties, stationery, or greeting cards. These gift items are sent from distribution centers to a wide range of retailers throughout the US. The market size of the US gifting industry touched $22 billion in 2022.
Gifts are usually distributed to retailers via trucks, and the distribution centers sometimes stay open for 24 hours. Hence, there is a possibility that accidents, injuries, and property damage may occur at these distribution centers. Insurance can safeguard the wholesaler or distributor from many of these incidents.
Business Risks
Businesses always examine their risks. Many of these risks are mitigated using better management loss control practices, which protect companies from a contractual and legal perspective.
However, unforeseen circumstances can always happen, exposing the company to grave financial damage, loss of reputation, damage to the premises, etc. Better clarity regarding the exposures specific to gift wholesalers and distributors would reveal the types of protection the business owner needs to purchase.
Examples of these risks and exposures are:
Property damage: Building and inventory damage can result from a fire.
Defects in products sold: Defective or unsafe products can cause customers to file claims and result in lawsuits for the distributor.
Employee theft: If employee background checks and security measures are lax, theft can become rampant in the warehouse, causing financial loss.
Equipment breakdown: Sudden and accidental breakdown of equipment used in the warehouse could cause backups of inventory delivery and a delay in distribution.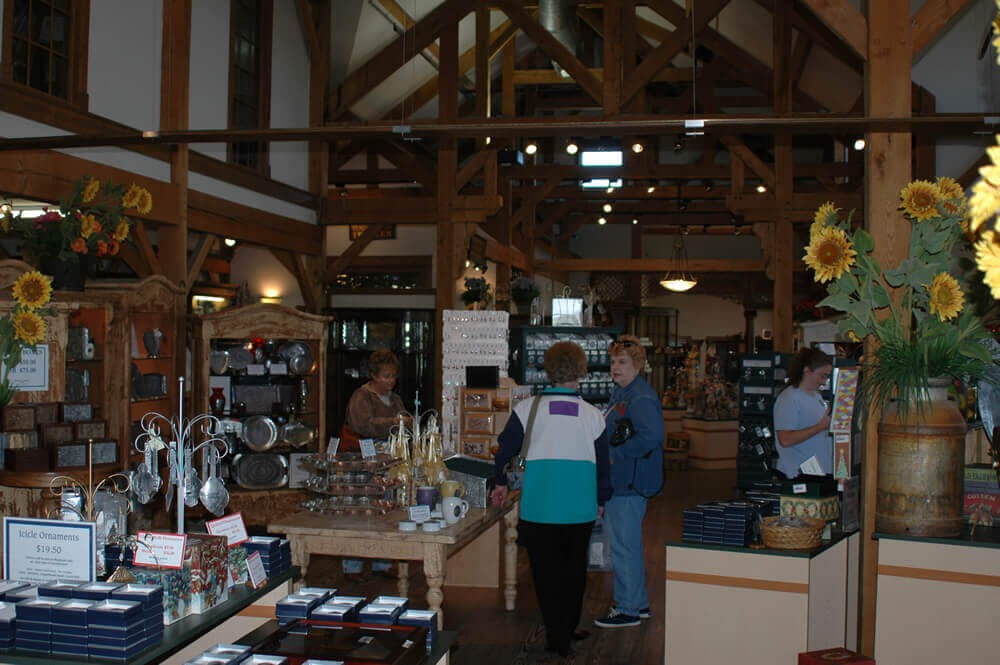 Recommended Policies
Robust insurance policies can provide gift wholesalers and distributors with legal and financial protection. In addition, these policies address various applicable risks of the line of business. Appropriate business insurance for gift wholesalers and distributors is a wise investment. That way, the business owner can avoid paying for legal representation and court fees for bodily injury or property damage liability lawsuits.
The relevant policies for gifts wholesalers and distributors are:
General Liability Insurance
Product Liability Insurance
Commercial Property
Commercial Auto
Equipment Breakdown
Cyber insurance
Here's a deeper look into each policy and the kind of protection it offers.
General Liability Insurance
This business insurance policy protects the business against third-party claims for bodily injury and property damage liability arising from its business premises, products, and completed operations.
Examples:
Bodily injury: A power outage at a gift warehouse can cause a visitor to trip and fall over a large stuffed toy. The general liability policy will protect the business from the claim or lawsuit filed for medical care reimbursement, lost wages, and pain and suffering incurred by the injured party.
Property damage: A newly purchased laptop falls out of a client's hand when a carton falls from a shelf and hits their arm. General liability will respond to this third-party property damage claim.
Product Liability Insurance
Product liability usually is part of the general liability policy, but for some businesses, depending on their product, it may require a separate product liability policy.
A consumer purchases a product and puts it to its intended use, resulting in injury or property damage. This is where product liability insurance responds. The policy will bear related costs such as claims or damages for bodily injuries sustained while using the product or damage to a customer's property, legal expenses, and other associated expenses.
Example:
Faulty product design: A hotel owner buys a pallet of coffee pots from a gift warehouse, but due to its defective design, the owner gets burned when hot liquid leaks onto his hand while using the coffee pot. The hotel owner sues the gift wholesaler for his injury. The gift wholesaler's product liability insurance will address the claim.
Commercial Auto
A gift distributor owns a fleet of vehicles to distribute his merchandise to retail partner locations. This is considered commercial use of automobiles; hence, commercial auto insurance must be obtained. A commercial auto policy covers the following:
Liability for business interruptions (BI) caused by the distributor's driver's at-fault accident
Liability for property damage (PD) (other vehicles or contents) caused by the distributor's driver's at-fault accident
Uninsured motorist insurance — It protects you when involved in an accident with an uninsured motorist who was at fault and did not have any or enough liability limit to cover your injury or vehicle damage
State-required No-Fault, Personal Injury Protection
Comprehensive coverage for distributor-owned vehicles
Collision coverage for distributor-owned vehicles
Rental reimbursement
Towing
Hired auto liability
Non-owned employers auto liability (employee uses personal auto for business)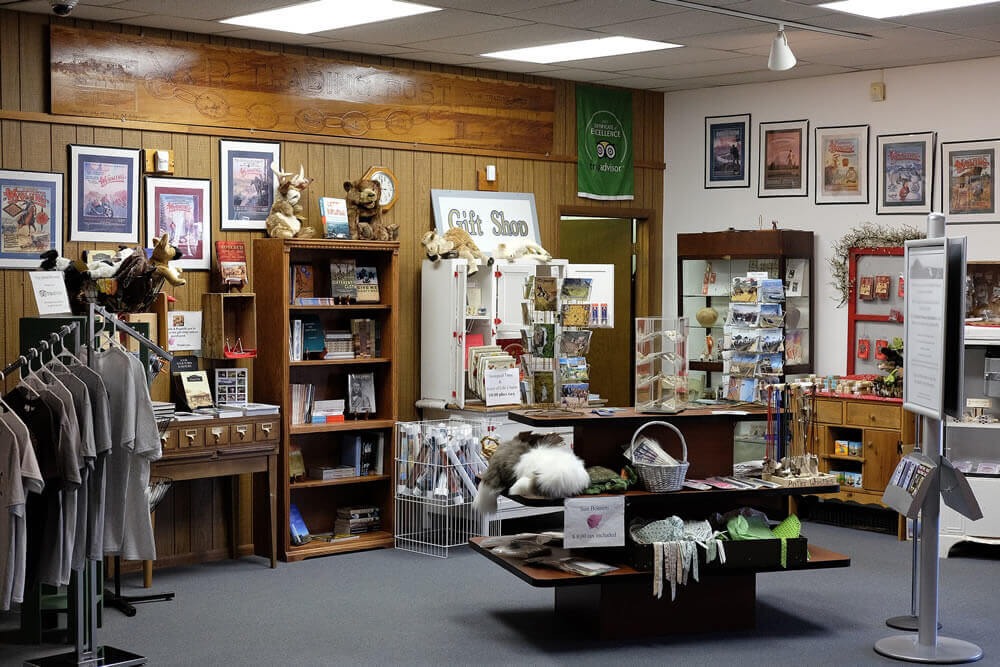 Commercial Property Insurance
A gift distributor's warehouse is damaged by a windstorm, fire, vandalism, riot, or burst pipes. Commercial property insurance will pay for repairs to the building and contents.
Example:
First-party property damage: A hurricane wrecks the roof of a warehouse, damaging a part of the inventory and packaging materials. Commercial property insurance pays for repairs to damaged buildings and contents. The business should ensure its insurance limits are sufficient, so there is no co-insurance penalty.
Workers' Compensation
Employees who sustain a work-related injury are eligible for compensation, per state statutes where the injury occurred.
Example:
Equipment Breakdown Insurance
This type of protection is a must in wholesale and distribution businesses. This policy covers damage caused by the sudden and accidental equipment breakdown. The breakdown cannot be caused by wear and tear, age, or lack of maintenance—these should be covered under a maintenance agreement with the equipment manufacturer.
Examples of equipment that can be covered under this policy would be conveyors (belts) to move products, packaging equipment, refrigeration equipment, and heating systems.
Example:
Equipment repair (and lost income protection): When critical equipment grinds to a halt, inventory is backing up, and no deliveries are going out, causing a loss of income. The expense to repair the equipment is paid for covered perils and lost income if this coverage was purchased.
Cyber Insurance
Cyber insurance covers many different types of crimes perpetrated by hackers and cybercriminals. 2.8 billion malware attacks (+11%) were recorded in the first half of 2022. Hence, gift wholesalers or distributors are not immune to data breaches or system shutdowns due to viruses, malware attacks, or malicious emails.
Example:
Network security: A computer virus spreads in a gift wholesaler's network. The network suffers from critical data loss, which extends through to the client's network. As a result, the client files a $1 million lawsuit. In this case, cyber insurance protects the wholesaler.
Overall Insurance Costs
To decide on the right insurance policies to protect a business, one must look at factors such as the business's revenue, the number of people it employs, its location, the number of outlets, and its claims history. The cost of the establishment's policies will be determined based on these factors.
In Conclusion
A safely functioning business is ultimately in the interest of the general public, the business establishment, its employees, and the customers. Good business insurance benefits all the stakeholders of the business.
We Are a Trusted Insurance Provider