What Is Meat, Fish & Poultry Distributor Insurance?
Setting up meat, fish, or poultry distributorships requires considerable investment. The budget typically accounts for large warehouses with processing equipment or vehicles with refrigeration and storage capabilities, among others. The meat, poultry, and seafood market businesses are also thriving. Reports predict that it will grow to $1,492.84 billion in 2022.
Allegations or claims of contamination or spoilage could jeopardize the business's clients, prospects, and capital. In addition, it exposes the distributorship to risks that may impact its reputation and future revenue. There are different types of insurance to help business owners fight these challenges.
Business Risks
A meat distributor's risks broadly fall into two categories: risks that apply to their business sector specifically and dangers experienced by businesses across the board.
Commercial establishments counter their day-to-day exposures by implementing loss prevention and safety measures. But unforeseen events are known to bypass even the best-implemented safety processes.
One of two choices available to business owners is to brace for business interruption caused by equipment breakdown, property claims, or supply chain disruptions. The other choice is to purchase appropriate insurance coverage. The right insurance can provide protection when a meat wholesaler and distributor's best practices fail in the face of unpredictable events.
The uncertainties that are unique to poultry farms, meat distributors, and fish distributors are as follows: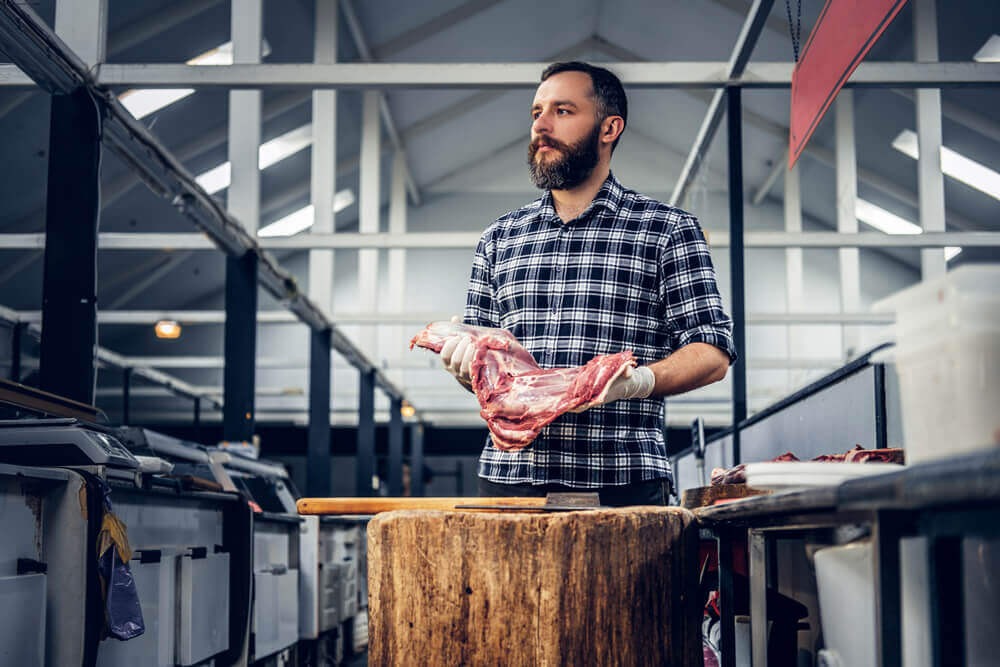 Food spoilage or contamination: If the electricity goes off, the refrigeration system cannot run unless there is a backup generator. Without a generator, the lack of refrigeration would cause stored products to spoil. Food contamination can also happen due to cross-contamination from unclean surfaces, equipment, or tainted water.
Equipment breakdown: The refrigeration system within the distributor's warehouse suffers a sudden and accidental breakdown, requiring the entire system to be replaced. During the time it takes for the system replacement, a huge loss occurs from perishable products spoiling.
The uncertainties that are experienced by businesses across the board are:
Network breach: When there is a network breach, the company, more often than not, is found liable. In such cases, its customers demand compensation for losses incurred due to the violation. Protect against these digital crimes by online scammers with the purchase of appropriate insurance to avoid crippling payouts and legal action.
Worker's injury: Workers can get injured in the warehouse in many ways. For example, they may fall from a ladder or suffer a back injury while lifting (say, a crate of frozen fish).
Property damage: Property damage (for example, to a meat warehouse) can happen from a natural calamity like a windstorm, vandalism, or fire.
Recommended Policies
Recommended insurance policies for a meat distributor focus on claims arising from uncertainties that frequently occur in this sector.
Commercial Property Insurance with Business Interruption:
Some losses can change the course of businesses. They can be devastating enough to cause an interruption of business operations.
The commercial property policy offers protection in the following situations: acts of vandalism, thefts, raging fires, or natural disasters like tornadoes, hurricanes, or tsunamis. If such occurrences are not insured against, they can devastate a business.
Commercial property insurance pays for first-party damage to inventory, buildings, equipment, and other contents. It includes replacing raw materials and supplies (for instance, meat packaging material), business equipment (like air conditioning and refrigeration equipment), and meat/poultry/fish inventory. The policy will also account for repairing the building structure.
In the case of business interruption, this coverage offers further protection. The policy covers a business from loss of income when it has to stop operations due to damage to the building caused by a covered peril.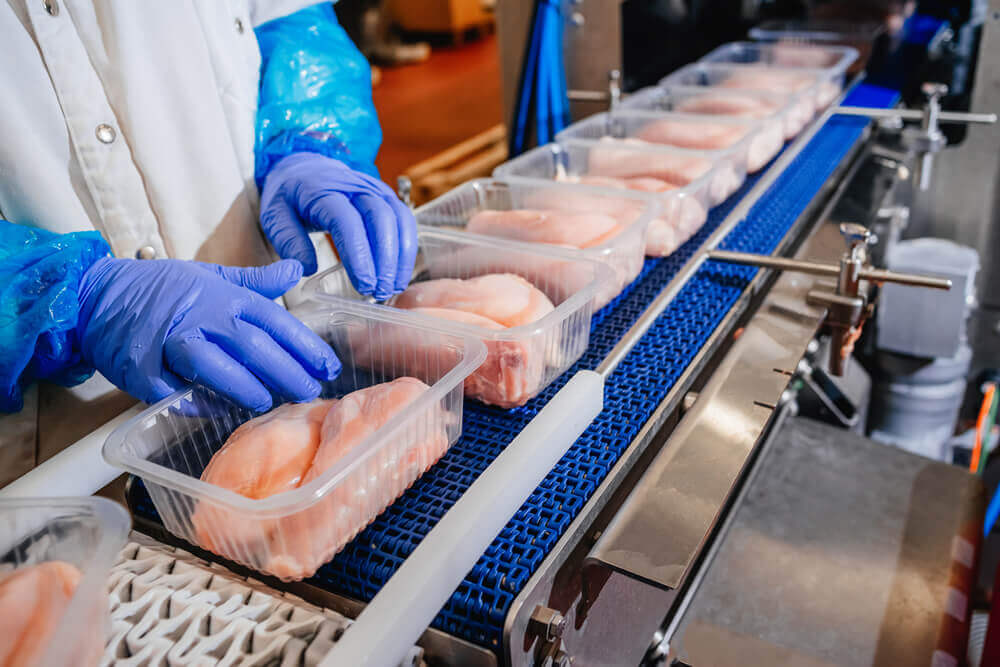 General Liability Insurance with Product Liability:
General liability insurance is a primary policy for businesses. It covers third-party bodily injury, property damage, and advertising injury.
Product liability is often included in general liability insurance; bodily injury or property damage liability arising from the product sold is covered. Whether the product was sold or manufactured by the insured, this coverage applies when the product caused injury to the consumer or damage to their property.
General Liability will offer third-party protection in the following instances:
Advertising injury: Slander, libel, copyright violation, and product disparagement injuries sustained by a third party
Property damage liability: Property damage will be reimbursed if a product damages a customer's property once it is put to its intended use. Or, this can occur in the store as premises liability; for example, a carton of meat falls, knocking the customer's phone out of their hand, which falls to the floor and cracks.
Bodily injury: Medical care and legal expenses are reimbursed for physical injury (such as foodborne bacterial illness) sustained due to consumption of a tainted product. Also covers injuries to visitors or customers on the business premises.
Workers' Compensation Insurance
Worker's compensation insurance will address an injury when a work-related accident or injury occurs (e.g., hypothermia or frostbite due to exposure to sub-zero temperatures). The coverage will pay for the worker's medical expenses. Also, it replaces wages for lost time caused by the injury and recovery period. The employee's dependents get statutory financial benefits if an employee loses his life due to a work-related injury.
Commercial Auto Insurance
Vehicles owned by the business transport raw materials or finished goods inventory (meat, fish, or poultry) from suppliers to retail customers. A commercial auto insurance policy provides liability for bodily injury and property damage for at-fault accidents during such business trips. Various other options can be purchased, like a personal auto with comprehensive and collision coverage on owned vehicles, rental reimbursement, uninsured motorists, medical payment or no-fault/personal injury protection.
Overall Insurance Costs
One must consider a few factors to decide on the right insurance policies to protect a business. These factors include the business's revenue, payroll, location, insured values, number of outlets, and claims history. These factors are used in the rating process and determine the cost of the establishment's policies. Complete and honest disclosure of the client is required to place insurance coverage accurately, or a change in the quoted price, declination of coverage or rescission of coverage is possible.
In Conclusion
A safely functioning business is ultimately in the interest of the general public, the owner, the business establishment, the employees running it, and the customers. Thus, good business insurance benefits all the business stakeholders.
We Are a Trusted Insurance Provider