What is a Business Owner's Policy (BOP)?
A Business owner's policy (BOP) property combines business property and general liability insurance into one insurance package. Property insurance reimburses your company for losses to business property resulting from fire, theft, lightning, windstorm, or other covered disasters. The General Liability coverage handles claims from others (third parties) for bodily injury or property damage that arise from your business activities.
A customized policy developed for your business
Businesses can purchase a Business Owner's Policy (BOP) to meet their unique needs by including additional coverage, such as:
Employee Dishonesty
Mobile tools and equipment
Loss of Electronic Data
Money & Securities
BOP policies can be tailored to suit businesses of any industry. There are limitations to obtaining a BOP, some higher-risk businesses won't be eligible and often payroll and revenue have caps so it is particularly for those businesses in the small business sector.
BOP insurance is developed to take care of businesses that generally experience similar threats. Analyzing and customizing your BOP Insurance should be the first step you take when insuring your company if eligible. Small business owners should do this at the start t to avoid economic losses and damages.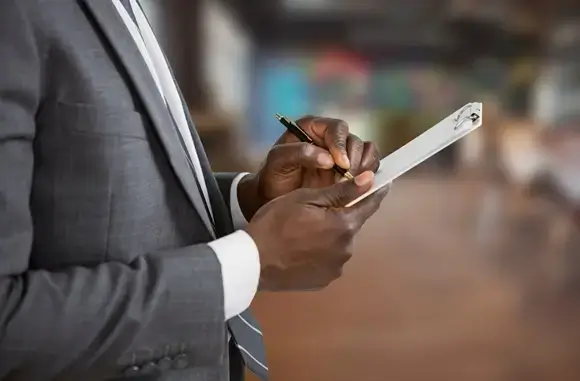 Who Needs a Business Owner's Policy?
If you rent or if you own your building, and sign contracts that call for general liability insurance, you'll need a BOP or a commercial package policy. Both packages can fit your company if:
You have an official physical location.
There is a possibility that you could get sued.
You have assets that could potentially get damaged or stolen.
What Is Covered Under a Business Owner's Policy?
A business owners' policy (BOP) combines building and business property insurance and business liability coverage. This insurance policy can help cover liability or property damage to your commercial real estate, equipment, furniture, or inventory resulting from covered incidents.
Commercial Property Insurance
Commercial Property Insurance coverage protects your business' property, including the building and equipment you require to operate it. These include:
Buildings
Equipment
Inventory
Furniture
Fixtures
On top of that, commercial property insurance coverage helps with funds for accounts receivable and vital records.
Perils covered under a broad form property policy form:
Fire
Burglary
Theft
Windstorm
Lightning
Explosion
Aircraft
Vehicle
Weight of snow, ice, or sleet
Smoke
Hail
Riot
Civil commotion
Vandalism
Sprinkler leakage
Sinkhole collapse
Volcanic action
Falling objects
On a special property coverage form, instead of listing what is covered, the policy lists what is excluded:
Building Ordinance or Law
Flood
Earth movement
War, military action, government seizure or destruction
Wear and tear
Infestation
Fungus
Wet or dry rot
Bacteria, virus
Pollution
Nuclear hazard
Utility service
Explosion from pressurized vessels
Employee/owner theft
Market loss
General liability insurance
General liability responds if you face a lawsuit for injuring somebody or damaging their property. The general liability carrier also provides your legal representation in most cases from their in-house legal team. Because anyone or any company can be sued, it's vital insurance to obtain.
General liability insurance (GL) is also known as business liability insurance or commercial general liability insurance. General Liability Insurance can be a valuable tool for businesses. Five ways it can help your business:
Bodily Injury- This policy helps cover damages owed to an injured party for their medical bills, loss of income, and pain and suffering if they injure themselves because of your negligence. Property Damage- Employees sometimes accidentally damage a customer's property while supplying services or your product may damage a consumer's property. If property damage is done in the course of business operations, the GL policy can pay for the repair or replacement of the damaged property.
Personal Injury- General liability insurance policies can help protect the business from lawsuits alleging your company or representative made libelous statements or is guilty of wrongful eviction, false arrest, slander, or invasion of privacy.
Advertising Injuries- A general liability policy is tasked with defending claims of accidental copyright infringement.
Damage to premises rented to you- If your rented building is damaged due to your negligence from fire, your general liability insurance can cover your repairs.
Business income insurance
Business income insurance coverage is a type of business property insurance that provides your enterprise with net revenue in scenarios where your business is unable to operate due to covered property damage to the building that results in lost revenue.
For instance, if your company cannot operate due to fire damage and has no revenue coming in during the repair or restoration, this insurance coverage can reimburse net income until you open and get back to normal operations (and income). This allows your business to meet operating expenses like rent, mortgage, payroll, and property taxes.
Best of all, usually, business income is already included in a Business Owners Policy (BOP). You may be able to increase the limit included depending on your business's needs.
Business Income Coverage Exclusions
Business income insurance does not cover property damages. It compensates you for loss incurred due to repair or replacement of the damaged building. It does not pay your ongoing expenses, it replaces net income that will allow a business to meet financial obligations. Commercial property insurance can help you deal with physical damage to your business assets. Business income insurance covers damage to the building by the covered perils in the property policy.
Additional Coverages You May Be Able to Add to a BOP
Data Breach Coverage
To help with costs incurred after a data breach, some insurers refer to cyber liability insurance as data breach coverage. It helps cover expenses like:
Notifying affected individuals
Paying for credit monitoring services for affected parties
Public relations
If your business handles or manages private customer, patient, or employee information, it's essential to have data breach coverage. Though you may be able to add some Cyber coverage to the BOP, it is recommended that even small businesses obtain broader coverage with a dedicated Cyber policy that can cover a large range of losses that ensue after a cyber incident.
Professional Liability Insurance
Professional liability protection coverage can protect you from allegations of errors or omissions when performing professional services. However, some specific types of companies may not need this protection. This insurance is also known as Error and Omissions or Malpractice insurance for the medical industry. Typically, professionals that have licenses or certifications to practice their craft require this coverage.
Workers' Compensation Insurance
For companies that employ staff, worker's compensation insurance is required by states when you reach a certain number of employees. This coverage is purchased separately from other coverage.
Workers' Compensation insurance provides financial assistance to employees who are injured while working by replacing a percentage of lost wages after they've missed a certain number of days, usually seven. It covers all medical care costs as well for work-related injuries.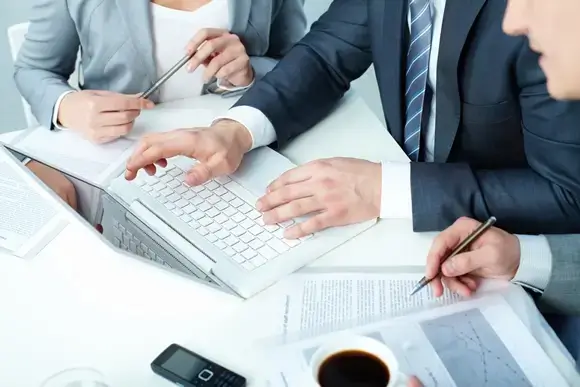 A worker's compensation policy coverage benefits vary by state, such as the maximum weekly wage payable to injured employees. Coverage is state governed for almost all business industries except when you get into the railroad and maritime work. Workers' Compensation coverage will only add to the protection you get with your BOP Policy to safeguard your company from the unexpected.
Commercial Auto Insurance
Commercial auto insurance is one of the key policies for businesses that own company vehicles. This policy provides statutory coverage required for motor vehicle use and can be customized for higher limits and has many optional coverages available to answer claims and lawsuits when an employee is found liable for an accident.
Business owner's policy exclusions
Property coverage exclusions are present in BOPs. For example, they do not usually cover damage caused by natural disasters such as earthquakes, and floods. Should you wish to have coverage for such events, you should get in touch with your insurance agent to see if these can be endorsed to your policy or if you will need a separate policy.
The general liability coverage in a BOP doesn't cover businesses facing regulatory charges for copyright infringement or willful negligence. Acts about customers' rights and property ownership are regarded as intentional torts and are not covered by either the BOP or policy.
Incidents associated with liability from serving of alcohol are also excluded under general liability on a BOP. You may be able to get a liquor liability endorsement, or you can get coverage for these claims on a separate liquor liability policy.