Do Event Planners Need Insurance?

By Insurance Advisor Team
Updated on: September 18, 2023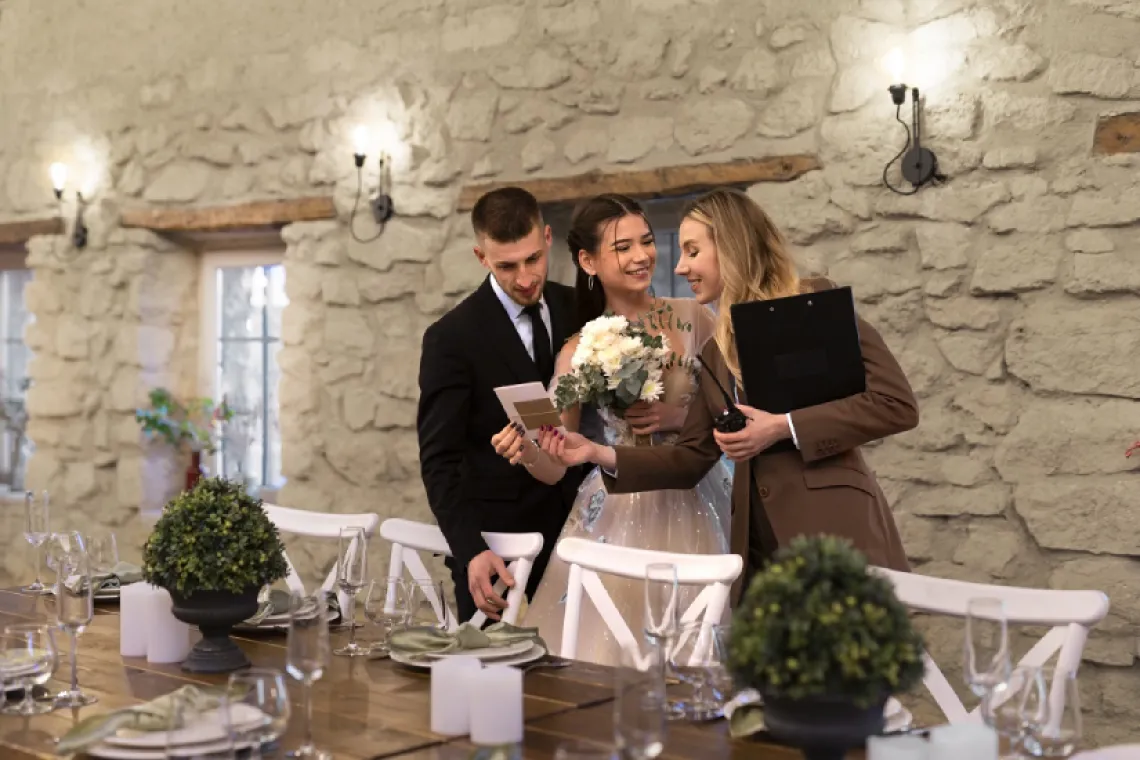 Special events bring out the best in the people attending these gatherings. Creativity, meticulous planning, and flawless execution are the three dynamics in this exciting industry that thrive on memories and experiences. However, like any business venture, event planning comes with risks and uncertainties since it deals with in-person communications, logistics, and decor aesthetics where venues and vendors come together. A single mistake is all it takes for this event to fall apart. To safeguard your business and ensure a successful and stress-free operation, you might wonder if event planners need insurance. In this article, we'll delve into the world of event planning and explore the importance of insurance for event planners.
The World of Event Planning
Event planners play a crucial role in creating memorable experiences for their clients, whether it's a dream wedding, a corporate conference, a charity gala, or a meaningful birthday celebration. These professionals are responsible for coordinating every detail, from selecting the perfect venue and managing vendors to arranging decorations and ensuring everything runs smoothly on the event day. Everything must be on the list. Nothing escapes scrutiny.
While event planners strive to make their clients' dreams come true, they also face various risks and challenges along the way. These challenges can range from unexpected cancellations by clients to accidents & property damage at the venue, leading even to legal issues. Here's where insurance steps in to provide protection and peace of mind.
Types of Insurance for Event Planners
Here, we shall enumerate the kind of insurance policy coverage your event planning business requires. These policies have been listed here on the basis of our agents' experiences in dealing with event planners and vendor/venue owners. We encourage most businesses to opt for a Business Owners Policy (BOP) as it covers a couple of coverage types mentioned here. But we shall break down the individual insurance policies.
1. General Liability Insurance
General liability insurance is fundamental to any business, no matter which field it is in. We have extensively dealt with General Liability Insurance at Insurance Advisor. This policy covers third-party bodily injury, property damage, and personal and advertising injury claims that may arise during a hosted event. For example, suppose a guest gets hurt because of your placement of a decoration or electrical cord at an event you organized and sued for medical expenses, blaming the organizers. In that case, your general liability insurance can cover the costs.
2. Professional Liability Insurance
Also known as errors and omissions insurance, professional liability insurance can also be designed to protect event planners from claims of negligence, mistakes, or professional oversights. If a client alleges that your advice or services caused them financial loss, this insurance can provide essential coverage.
3. Property Insurance
If you store equipment, decorations, or other event-related items, property insurance can protect your assets in case of theft, fire, or other covered perils. It's crucial for event planners who invest in valuable event-specific décor or furniture to ensure their property is covered so that business operations flow smoothly.
4. Auto Insurance
If your business owns vehicles used for setting up an event venue, commercial auto insurance is necessary to protect the business against liability associated with negligent driving that causes bodily injury or property damage legal liability.
5. Workers' Compensation
Your business needs this coverage when you hire employees, even if not legally required, until you have three or four employees. We recommend purchasing this policy when you hire your first employee. As an employer, you are liable to employees for on-the-job injuries. Just because your business is not legally required to have a policy to pay for medical costs and wage loss doesn't exempt you or your company from this responsibility.
The Importance of Insurance
Now that we've covered the types of insurance available let's discuss why insurance is vital for event planners:
1. Legal Protection: In today's litigious society, legal issues can arise unexpectedly. Insurance can cover legal fees and settlements, saving your business from significant financial burdens.
2. Client Confidence: Having insurance can increase your credibility and reassure clients and partners that you are prepared for unforeseen circumstances. It demonstrates your commitment to professionalism.
3. Financial Security: Insurance provides a cushion for expenses arising out of loss situations and provides financial security, allowing you to focus on your business without worrying about potential financial setbacks.
4. Business Continuity: In case of an event-related mishap or accident, insurance can help your business continue operating smoothly without major disruptions.
5. Peace of Mind: Knowing that you are protected by insurance can reduce stress and anxiety, enabling you to concentrate on delivering outstanding events and creating a future full of even grander events.
In conclusion, event planners do indeed need insurance. It's an essential investment in the longevity and success of your event planning business. While insurance comes with a cost, the potential financial and reputational risks of not having it far outweigh the expense.
To determine the right insurance coverage for your specific needs, consult with our experienced insurance agents, who understand the intricacies of the event planning industry. With the right insurance policies in place, you can confidently pursue your passion for creating unforgettable events while protecting your business and clients.
Frequently Asked Questions about Event Planner Insurance
Event planners typically need general liability insurance, professional liability insurance (also known as errors and omissions insurance), property insurance, workers' compensation, and commercial auto insurance if using vehicles for business purposes.
Property insurance protects event planners' assets, including equipment, decorations, and other event-related items, in case of theft, fire, or other damage caused by covered perils.
Insurance offers more than just financial protection. It enhances your credibility with clients, provides legal protection, meets contractual obligations, ensures business continuity in case of mishaps, and offers peace of mind, allowing you to focus on delivering exceptional events.
While insurance can't prevent legal issues, it can provide some relief in the form of proving legal defense and payment potential settlements, reducing the financial burden of legal disputes.
To find the right insurance coverage, consult with our experienced insurance agents who understand the event planning industry. They can help you assess your specific needs and select policies that provide adequate protection.
Insurance costs can vary based on factors like the type of events you plan, the coverage needed, limits, and your location. However, the potential financial risks of not having insurance far outweigh the expense of coverage, making it a worthwhile investment.
While some insurance policies are designed for single events, others provide ongoing coverage for your event planning business. The type of coverage you need depends on your business model and the frequency of events you plan.
Remember that insurance requirements can vary by location and the specific events you plan, so it's advisable to consult with our insurance professional to tailor coverage to your unique circumstances. Give us a call or contact us at InsuranceAdvisor.com. Thank you.
You may also like:
---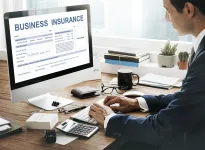 Running a business involves many responsibilities, and one of the crucial aspects that business owners must consider..
Read More
Workers' Compensation Insurance is a critical aspect of protecting employers, employees, and businesses in the event..
Read More